Eric Bachmann's
To The Races
is such a heartfelt, classic piece of art that it could easily be some lost record from a 60s folk-rock legend. Eric was formerly a member of Crooked Fingers and is currently signed to Saddle Creek Records – home to
Maria Taylor
and
Bright Eyes
. But it was NPR's
Weekend America
podcast and Bachmann's association with Neko Case and Amy Millan (he toured with both) that introduced me to his music.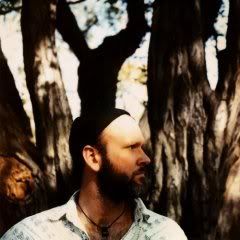 There's a sincerity and simple beauty to the vocals, lyrics, and music of "Man O'War", "Carrboro Woman", "Lies and Thieves", "Little Bird", and "So Long, Savannah" that remind me at times of Bob Dylan or Gordon Litefoot.
The heavier "Home" and pretty "Genivieve" sound eerily and beautifully like Springsteen songs.
"Genie, Genie" picks up the pace for a more modern alterna-country style before "Lonesome Warrior" slows and muffles the sound. Then instrumental "To The Races" changes direction completely with haunting violin.
Eric Bachmann – Carrboro Woman (mp3)
mp3 hosted by & posted w/ permission of label
Eric Bachmann Official Site
Eric on MySpace
Buy the CD