It's that time of year again! Following are my Top 21 Albums of 2008. I just couldn't bring myself to eliminate one to make the number even. Oh well, I'm odd anyway. Putting the albums in order proved to be a more difficult task than choosing what albums to list this year, particularly the Top 5. I've included some new commentary and brief quotes from the original reviews. Click on the album titles to read the full reviews.
*Honorable mentions to the 2007 self-titled debut of The SteelDrivers and Interference's 2003 self-titled release. I heard the albums for the first time this year and each would have made the list had they been new releases.
Muruch's Top 21 Albums of 2008
21.
Joshua James: The Sun Is Always Brighter
"…vocals and melodies remind me a little of Xavier Rudd, minus the dramatic quake of Rudd's didgeridoo." – This was the biggest surprise for me. I thought I had my Top 20 ready to publish until I listened to Joshua's album again. There's such a warmth to his songs that I just couldn't leave it off the list.
20.
Joey+Rory: The Life of a Song
"…pretty country of the authentic variety, not the bastardized modern use of the word" – Despite some troubles surrounding my review, this is still a very happy album for me and it's the kind of country music I grew up with.
19.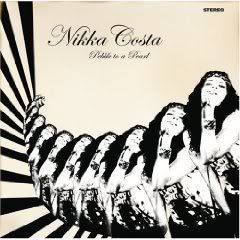 Nikka Costa: Pebble to a Pearl
"…she hasn't lost any of her vocal fire or funked up instrumental flourishes" – Robust retro soul and funk fun from a spitfire with a huge voice.
18.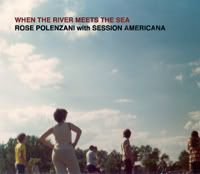 Rose Polenzani: When The River Meets The Sea
"…gentle breezes of Americana…Rose's voice has an elegant, seraphic quality" – Organic music uplifted by an angelic voice.
17.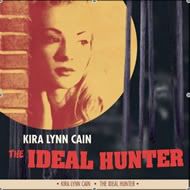 Kira Lynn Cain: The Ideal Hunter
"…haunting susurrations glide across winding piano, ominous upright bass, and orchestral strings." – One of my more obscure picks (my review is currently the only result for a "Kira Lynn Cain" search on Hype Machine). This moody little album would slide comfortably into a Twin Peaks episode.
16.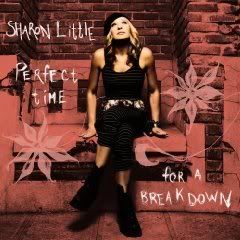 Sharon Little: Perfect Time For A Breakdown
"…Sharon's robust voice belts out eleven tunes inspired by cross-country train journeys." – Why Sharon's big gorgeous voice isn't all over the place is mystery to me. Love the album, and she was great in concert, too.
15.
Jonatha Brooke: The Works
"… previously unreleased material from The Woody Guthrie Archives" – I feel a little guilty pushing this one out of the top 10. I originally had The Works much higher on the list, as it is unquestionably a brilliantly written (particularly the lyrics penned by Woody Guthrie) and executed album.
14.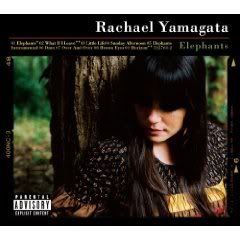 Rachael Yamagata: Elephants…Teeth Sinking Into Heart
"…full of heartbreak and subtle beauty interspersed with…infectious guitar and handclaps" – Part elegant melancholia, part supercatchy pop-rock. This two-disc set may have been higher on the list had it been released earlier in the year. I loved the songs even more after witnessing Rachael's astonishing performance at Mountain Stage's 25th Anniversary Show.
13.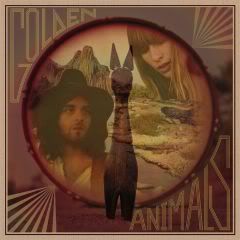 Golden Animals: Free Your Mind & Win A Pony
"…blends Morrison's desert sage vibe with a modernized Mamas & Papas mellow choral pop style and a dash of The Cramps swamp psychobilly grind." – The Doors have been one of my favorite bands for most of my life, so I can't resist Golden Animal's swaggering homage.
12.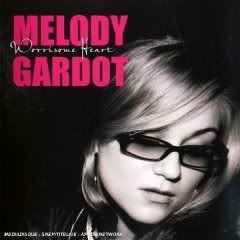 Melody Gardot: Worrisome Heart
"…the elegance of a classic by Chet Baker or Nina Simone." – Melody's velvet purr and unique phrasing melt perfectly over slinky torch songs and more subtle jazz arrangements. The stand out track on the album "Love Me Like A River Does" is one of my favorite songs of the year, and another of Melody's songs was recently featured on Putumayo Presents: Women of Jazz.
11.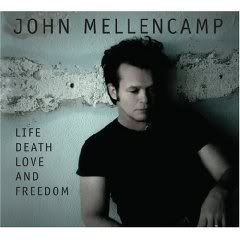 John Mellencamp: Life, Death, Love,
& Freedom
"… moves away from the signature Southern pop-rock sound of his past hits in favor of the more interesting blues grind he's only hinted at before." – A sadly overlooked, great album. I suppose Mellencamp's age, embarrassing association with 1980s pop radio, and the commercialization of his previous release have made a lot of younger people automatically ignore him. Yet, as I said in the review, the bluesy Life, Death, Love, & Freedom is his best work to date.
10.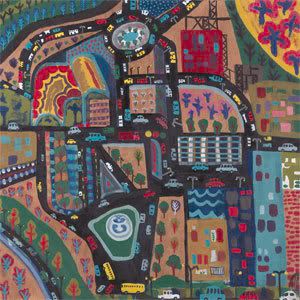 Nik Freitas: Sun Down
"…songs embrace classic elements of Paul Simon, Bob Dylan, The Beatles, and David Bowie without losing relevance to the present." I'm surprised all of the "indie" heavy best of lists have ignored this lil gem.There's just something about the songs on this album that make me happy. Nik's laidback Paul Simon jams with The Beatles vibe is a pleasure to hear.
9.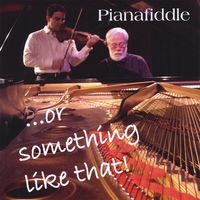 Pianafiddle: Or Something Like That!
"…wide variety of genres from bluegrass, jazz, classical, old time, ragtime, blues, Celtic, and klezmer – sometimes within a single tune" – Such a joyous little piece of work by a local WV piano and fiddle duo that improvises jazz and bluegrass tunes. It's probably the most obscure on my list, yet one of the reviews that seems to have sold the most albums.
8.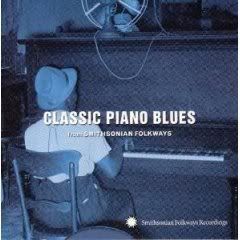 Smithsonian Folkways: Classic Piano Blues
"…the "barrelhouse" category: a rough blend of blues and ragtime" – Classic Piano Blues seemed out of place on this list, since the Smithsonian Folkways compilation features songs originally released decades ago. But it's one of the albums I've listened to most often this year and one I adore more than I can say. This kind of swaggering piano blues is probably my favorite genre of all.
7.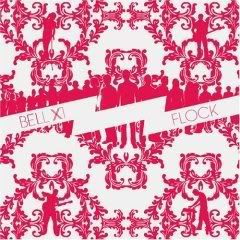 Bell XI: Flock (re-release)
"…mix of airy vocals and polished electro-rock" – Months after seeing Paul Noonan strut around Mountain Stage, I still daydream about adding him to my Irish boy collection. I debated on whether to include Flock on this list, since it was originally released in 2005. But it was re-released by Yep Roc Records this year and it is probably the CD I've listened to the most in 2008. There are pretty soft ballads, cool indie tracks, and most importantly a disco number about marshmallows ("Flame").
6.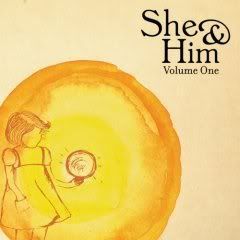 She & Him: Volume One
"…splendid retro pop confection…I will be absolutely shocked if this album isn't on my best of 2008 list" – Such a popular "indie" pick, what's become of me?! Oh well, it's another album that was played many a time in my house this year. For all the excitement long before the album was actually released, She & Him seem to have suffered at least a partial blog hype backlash. But my love for Zooey's voice and retro pop music remains strong. It may not be the most artistically brilliant album of the year, but it's certainly one of the more pleasant listens on the list.
5.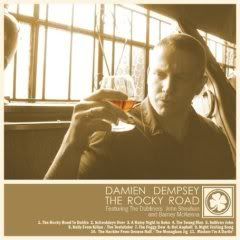 Damien Dempsey: The Rocky Road
"…the astounding potency of Dempsey's vocal grants the haunting classic even more integrity and beauty" – The Rocky Road is such a timeless album, that I may wonder later why I didn't place it at the top of the list. This is Damo's third consecutive year on my top list: Shots was #3 in 2006 and To Hell Or Barbados was #2 last year.
4.
Kasey Chambers & Shane Nicholson: Rattlin' Bones
"The flawless beauty of this album is almost beyond my comprehension." – The competition this year was fierce. I'm disgusted by the neglect of this astounding work in the music blog world. I can only find a couple of other music blogs that said even a few words about it, and only a handful of others that just posted mp3s. What gives? Rattlin' Bones has fiery barnburners and heartbreaking ballads, beautiful harmony and instrumentation, and intelligent lyrics. Yes, it's country, but it's also a masterpiece.
3.
The Felice Brothers: The Felice Brothers
"…a burning tumbleweed rolling through a ghost town" – For most of the year, I thought for certain that The Felice Brothers would easily take the top of the list. "Greatest Show On Earth" remains my favorite song of the year, but the album as a whole just doesn't have quite as strong a hold on me as my #1 and #2 picks. Though my top three choices here are really interchangeable, as I love them all almost equally. The Felice Brothers' album is one that I've been impressed with and thoroughly entertained by each time I've listened to it. It also seems to have been my most popular and definitely my most complimented review of the year.
2.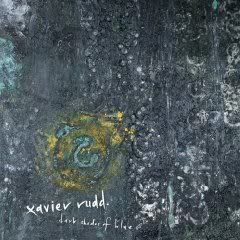 Xavier Rudd: Dark Shades of Blue
"…the astounding quality of his songs make me wonder if future generations might consider Xavier Rudd to be the greatest artist of this era" – As much as I love Rudd's music, I didn't expect this album to beat out Felice Brothers. But this album is so good it puts me in a trance. This is Xavier's second year on the Muruch list: White Moth was my #12 in 2007. Listening to Dark Shades of Blue, I am once again in awe of Rudd's talent. I love his voice and instrumentation, the heart he so obviously pours into his lyrics, and the unusual way he arranges his songs. He is truly an artist, and also seems to be a genius when it comes to musical innovation.
1.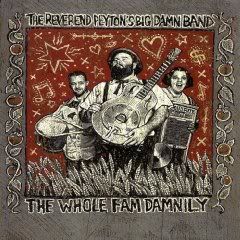 Reverend Peyton's Big Damn Band: The Whole Fam Damnily
"…inebriating concoction of swamp stomp and backwoods pluck" – I almost put The Whole Fam Damnily in the #2 spot until I realized that I love more songs on the disc than any other release this year. This is the second time that the Rev has made my year end list: Big Damn Nation was #5 on my 2006 list. The Whole Fam Damnily is an album that I love to the point of giddy excitement from beginning to end, no matter what mood I am in when I listen to it. These are songs that resonate with me, that represent where I come from in a way that is both humorous and poignant. The Big Damn Band makes music like no one else.