Ferney by James Long is a tale of immortal love trapped within the confines of mortal flesh. Young anxiety-ridden bride Gally, who suffers from night terrors, convinces her weary and dedicated husband Mark to purchase a decaying house in the small village of Penselwood, England. Gally finds herself irresistibly drawn to the old house and to the mysteriously familiar old man who lives nearby, while her cynical husband becomes increasingly suspicious of both.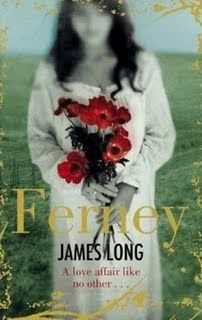 It's difficult to describe the story without partially spoiling it, but the narrative is intricately and intelligently crafted enough to withstand it. Early on, Old Ferney himself reveals the central plot – that he and Gally are reincarnated lovers. Then the rest of their historic love story is elegantly woven together with their awkward modern circumstances.
As Gally's fragile mind begins to relive her multiple existences (both joyous and terrible) with soulmate Ferney as well as the painful separation of their many deaths, her heart becomes increasingly torn between her timeless love of Ferney and her current life with Mark. Things are further complicated by Ferney's revelations regarding past promises that will drastically alter their future.
Glimpses of Gally and Ferney in centuries past mingle with their present dilemma seamlessly thanks to Long's beautiful yet tastefully restrained prose. The ending contains a surprising twist that is as outlandish and heart wrenching as all that precedes it.
The brilliant gold and dark green cover of the UK edition I bought in Dublin is as gorgeous as the writing it contains.
Buy @ Amazon.com
Buy @ Amazon.co.uk