Muruch's new Scottish reviewer, Jamie Morrison, had the wonderful opportunity to attend Mountain Stage's special concert in Glasgow, Scotland last Friday. The concert featured Joy Kills Sorrow, Dougie McLean, Mollie O'Brien & Rich Moore, and the legendary Mavis Staples. Jamie is an old, dear friend and happens to manage Oxfam's Music Shop (Facebook group: oxfammusicedinburgh or Twitter: @oxfammusicedin) in Edinburgh. His review and pics from the show are below…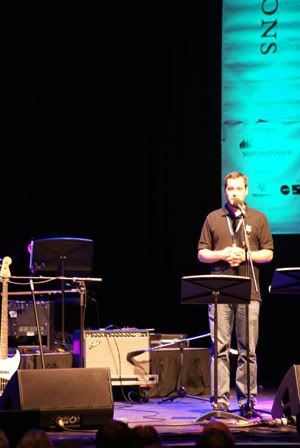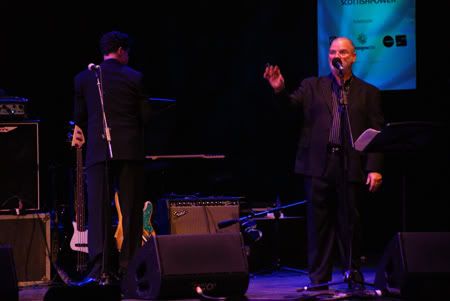 Glasgow's Celtic Connections festival, now in its 18th year, is a celebration of tradition that also seeks out and embraces the new – casting its net further afield each year to showcase new trends in traditional music worldwide. This year, at the Royal Concert Hall, the festival hosted the first ever broadcast of American radio show Mountain Stage (based in West Virginia) to take place outside its native country in its 28-year existence. A regular showcase for a wide variety of musical guests of diverse nationalities and styles, the Mountain Stage format implies that music from any and all backgrounds can find common ground and flow together, encouraging an atmosphere of collaboration and appreciation – an ethos that marries perfectly with that of Celtic Connections.
On the bill were Boston-based folk fusion group Joy Kills Sorrow, Scotland's own Dougie MacLean, husband and wife duo Mollie O'Brien and Rich Moore (featuring regular Mountain Stage guest, fiddler Tim O'Brien) and legendary gospel soul singer Mavis Staples – another newcomer to Scotland.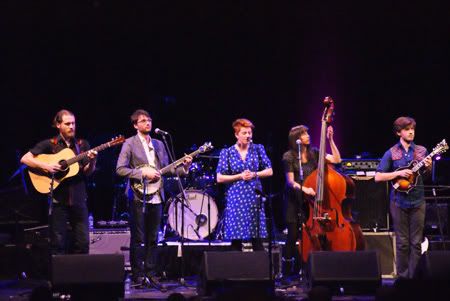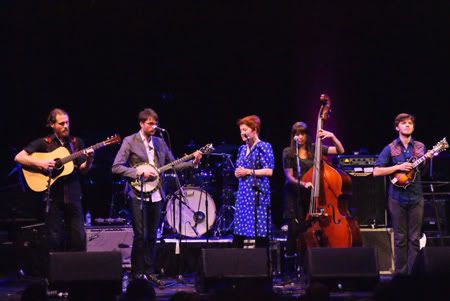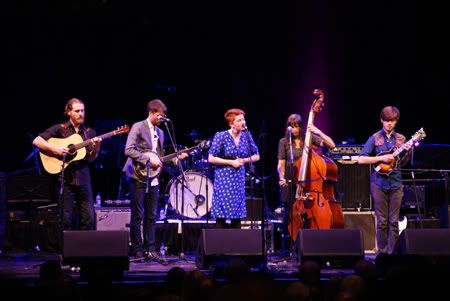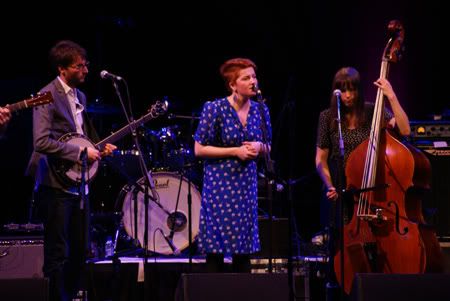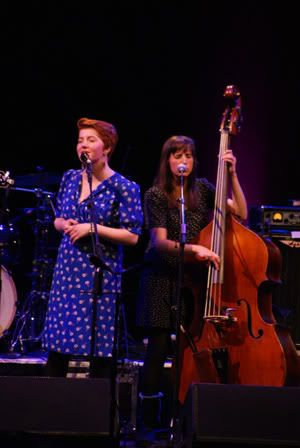 5-piece Joy Kills Sorrow play an engaging mix of midtempo bluegrass with a debt to 60s sunshine pop. Singer Emma Beaton's vocals are the undoubted focal point; she is possessed with a rich country-inflected voice which occasionally recalls Suzanne Vega. On first due to being double-booked at another Celtic Connections event, they will no doubt be regarded as one of the finds of the festival, after a set characterised by accomplished musicianship and interesting songwriting.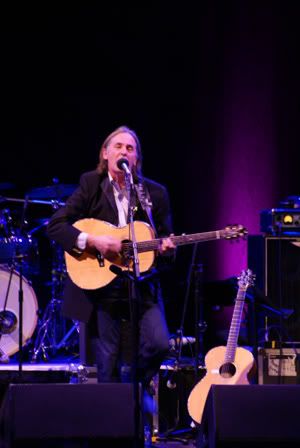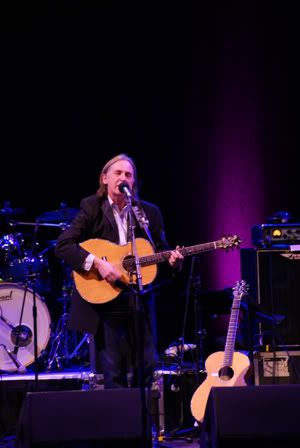 Dougie MacLean took to the stage next, not before a good-naturedly grandiose introduction by compere and host Larry Groce (in which it was claimed that MacLean owned his own distillery, a fact instantly called into question by Dougie himself). He played a short acoustic solo set, showcasing material from throughout his 30-year career. Despite the hushed, introspective beauty of his glossy ballads, MacLean can easily call upon his folk club pedigree to win over an audience, regardless of the size of the venue. This was shown a number of times throughout the set, as he led the audience in singing along to some quite complex choruses, and, at one point, filling in a missing guitar line. Culminating in his signature song, the once-ubiquitous alternative national anthem "Caledonia" ("I'll get lynched if I don't play it") and a new eco-friendly number, it was a crowd-pleasing affair from start to finish.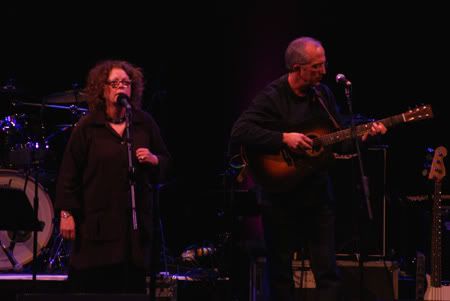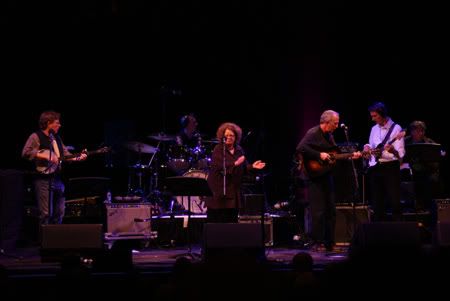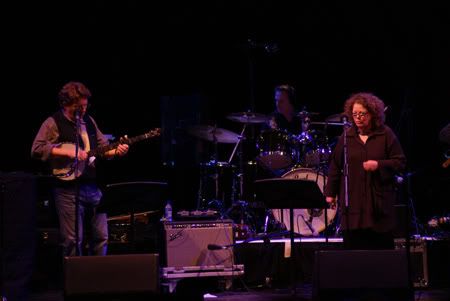 Well-known to Mountain Stage and Celtic Connections audiences alike, Tim O'Brien, his sister, Mollie O'Brien and her husband Rich Moore presented the transatlantic flipside to MacLean's set. With a nod to Mountain Stage's heritage, their version of Hazel Dickens' "West Virginia My Home" soared over the packed auditorium, evoking the same feeling of national longing as MacLean's "Caledonia." As Larry Groce astutely pointed out afterwards, this was the message for the whole evening – a sense of unity, of cultural identity being solidified by a common love of music and the lands we call home.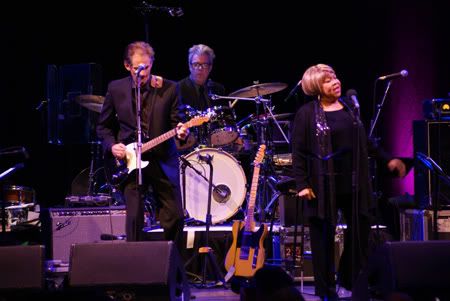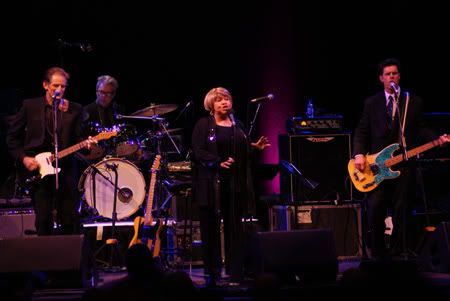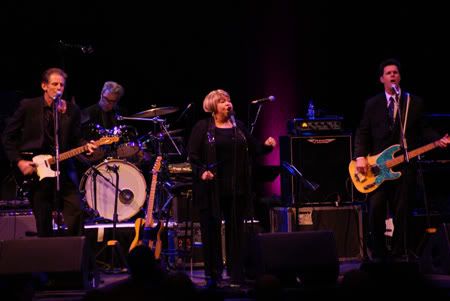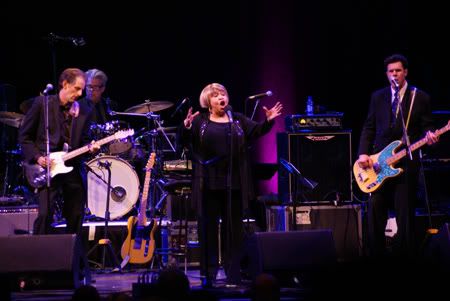 Mavis Staples received a rapturous reception as she made her way onstage, and an atmosphere of anticipation and hushed reverence descended as she and her backing singers (one male, possessing an almighty soul bellow, and two female, both vocally in the same league as Staples herself) launched into an a capella rendition of the gospel standard "I Am His and He Is Mine." Barely slowing down following this understated opening, Staples and her band assailed us with classic after classic throughout the hour they spent on stage, from the expected to the unexpected, as she flailed her arms at the sky and belted out every line with the energy and fervour of a performer a quarter of her age – particularly during the scream-from-the-rooftops soul of "Freedom's Highway."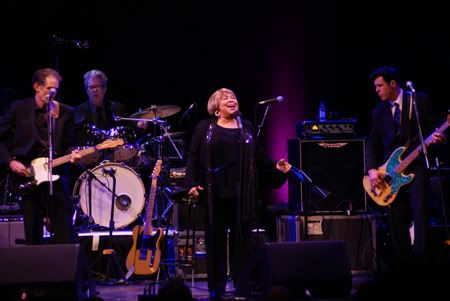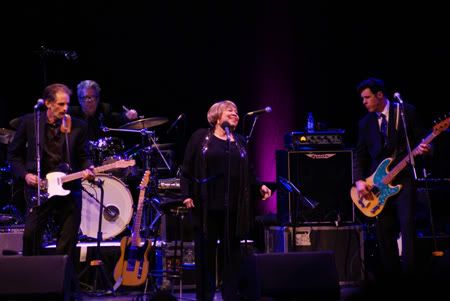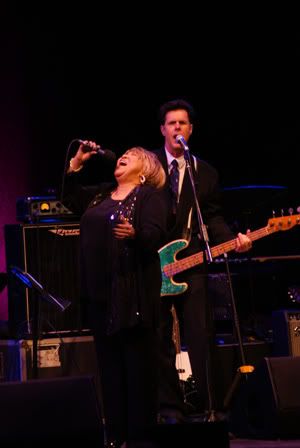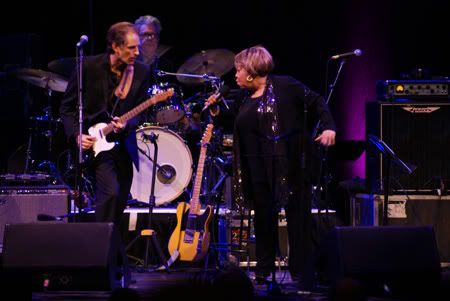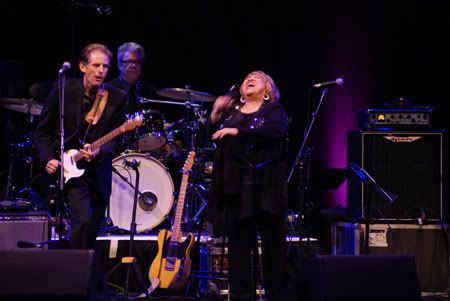 A major highlight came in the form of the title track of her new album, You Are Not Alone
, written for her by Wilco's Jeff Tweedy. Mellowing the pace after an up-to-then relentlessly rollicking set, the light and shade of Tweedy's song illuminated a different side to Staples as a performer, as she gave a touching performance, full of emotional strength and assurance.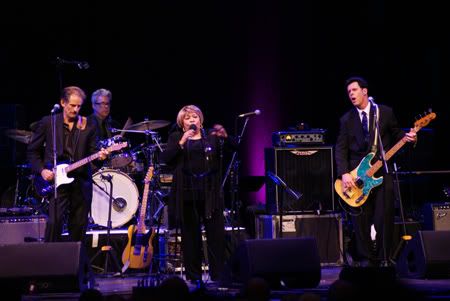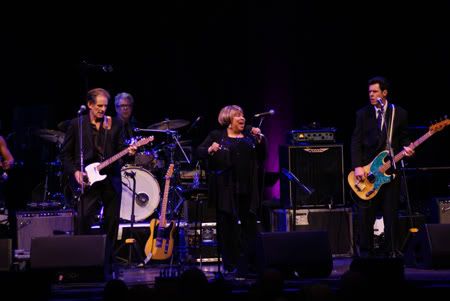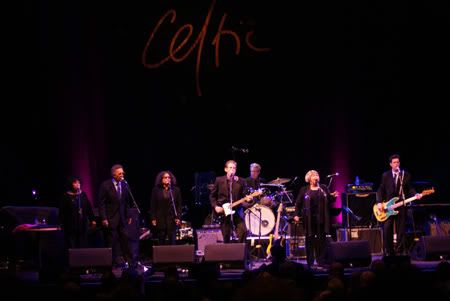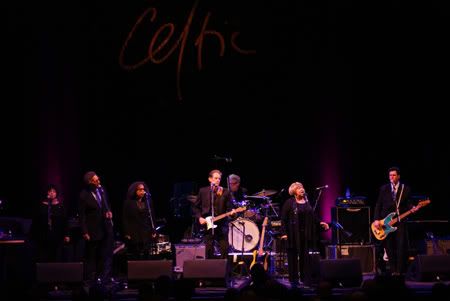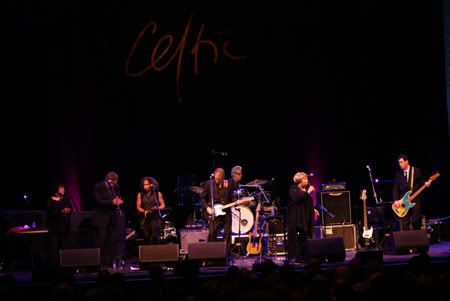 Despite her (justified) claim that she has earned the right to make a few mistakes here and there, it was, all in all, a flawless set from an admirably tight band and an almost peerlessly seasoned performer.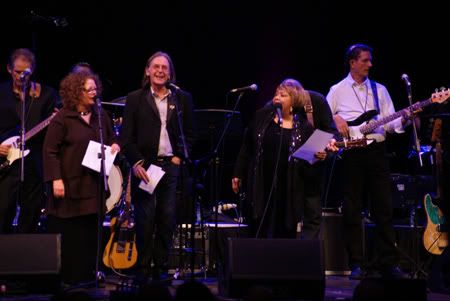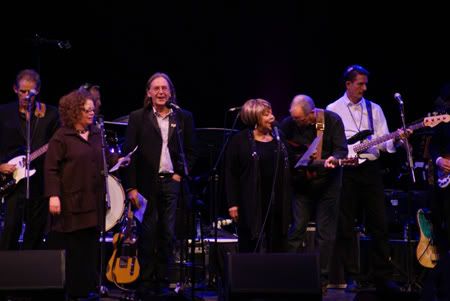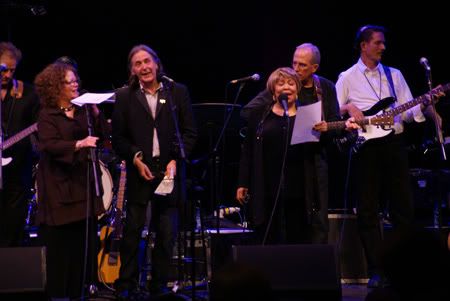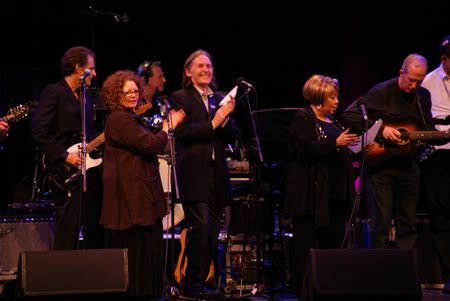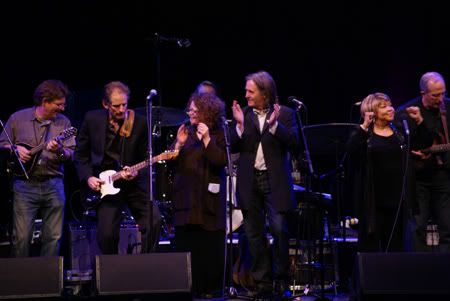 Mavis was joined on stage at the climax of the show by the previous acts (minus Joy Kills Sorrow) for an ensemble performance of the spiritual "You're Going To Need Somebody On Your Bond," in which Larry Groce traded lead vocals with many of the performers from the night (though, thankfully not Mr. MacLean, who possessed the unmistakable air of a deer in headlights!) It was a fitting end, and left us with a sense of Appalachian charm and warmth permeating the grim, foggy Glasgow night. Let's hope this particularly successful collaboration can become a yearly tradition.