What can I say about last week's choice of The Beatles: Abbey Road
? It's an undeniable classic and it remains an impressive album decades later. My husband said it was his favorite classic album in this project so far. It didn't really grab me emotionally the way previous selections have and none of my personal favorite Beatles songs are on this particular album, but it was nonetheless a very pleasant listening experience. We'll be jumping up to the aughts for a less safe choice this week.
This week's classic album will be…Damien Rice: O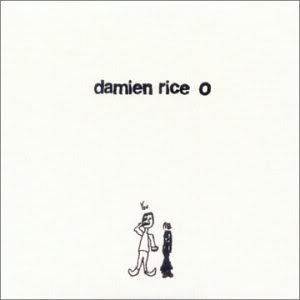 To recap the procedure here: At the beginning of each week, I'll post brief thoughts on the previous week's listening experience along with the coming week's classic album selection. Then sometime in the week that follows, we'll all take the time to listen to the album from beginning to end with no distractions. It can be as simple as just getting away from the computer to listen alone or you can make an event of it with candles, beverages and friends. Whatever format you play the album in or the manner in which you listen, just give the music your full and undivided attention.
Feel free to comment or email your opinions of our selections and recommendations for classic albums (from any decade, including this one).