As announced on Jimmy Fallon last night, Chicago rock band Empires is one of sixteen bands in a contest to win a slot at Bonnaroo, a feature on the cover of Rolling Stone, and a recording contract. Please take just a brief moment of your time to vote for this talented, unsigned band. All you have to do is click the following link and then rate the band by clicking on the stars under "Rate Now!" (preferably click on the 5th star for the maximum rating!:)
The link to vote for/rate Empires is here:
Vote for Empires at Rolling Stone!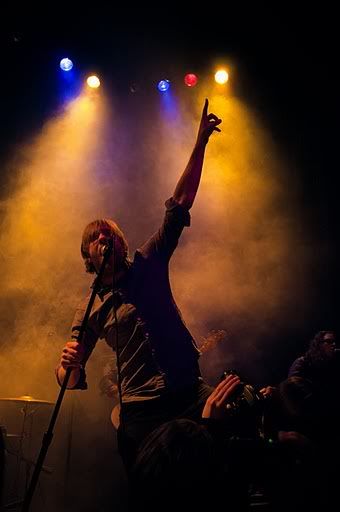 You may notice a familiar photo or two on that page. We at Muruch are very excited that Empires asked our own Jen "Coble" Hopper if they could use her photos from the Lincoln Hall gig for the Rolling Stone photo gallery! Congrats to Coble and best wishes to one of our favorite bands.
Vote for Empires at Rolling Stone!