Believe it or not, the new White Lies album was my most anticipated release of the new year. Happily, Ritual is a worthy successor to To Lose My Life.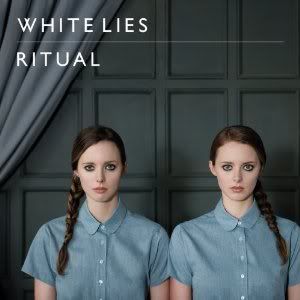 Lead singer Harry McVeigh's eerie distant calls and the band's trademark dark electro-rock sound on Ritual are welcomely familiar – particularly on "Bigger Than Us" – but totally free of monotony. Despite the plethora of "Goth" influences apparent in White Lies' musical style, their songs sound original and mesmeric.
"Peace & Quiet" is the perfect example. The moody synth ballad could easily be a 1980s cover, but there's just something different and hypnotic about the song.
There's a faster tempo and a slightly lighter touch to songs like "Is Love" and "Strangers."
The second half of the album isn't quite as strong as the first, but all in all I still love it.
BUY @ AMAZON