Following is Jen "Coble" Hopper's collective review of of My Chemical Romance's tour of the Mid-West last week. You can see Coble's three-part photo series of the concerts in Part 1: Milwaukee, Part 2: Chicago and Part 3: Grand Rapids.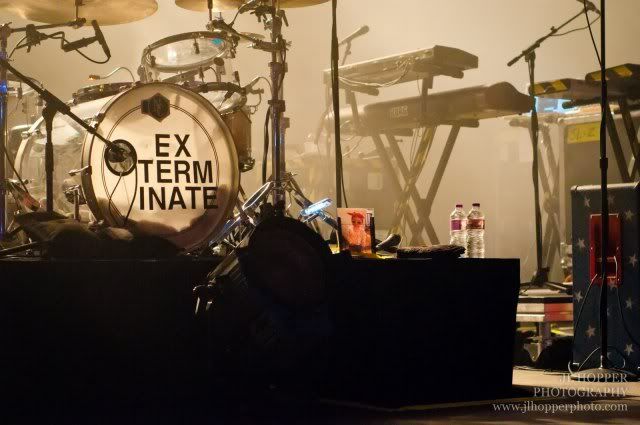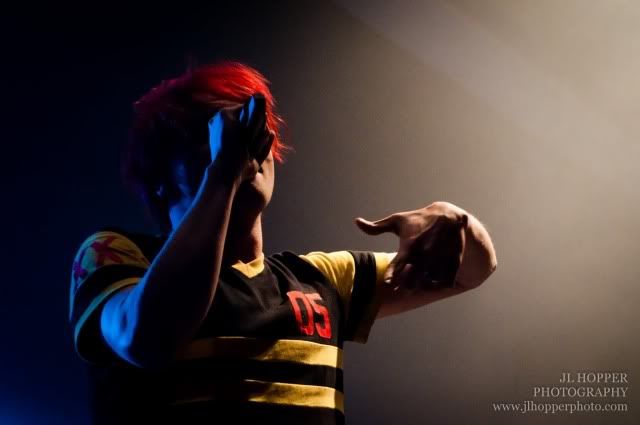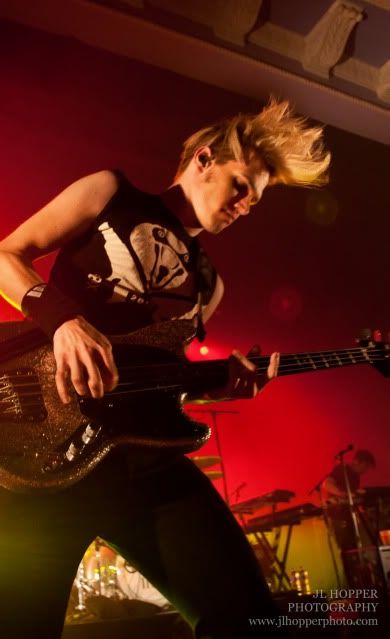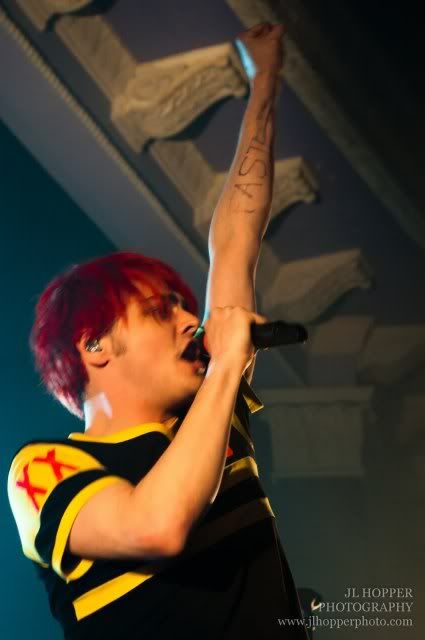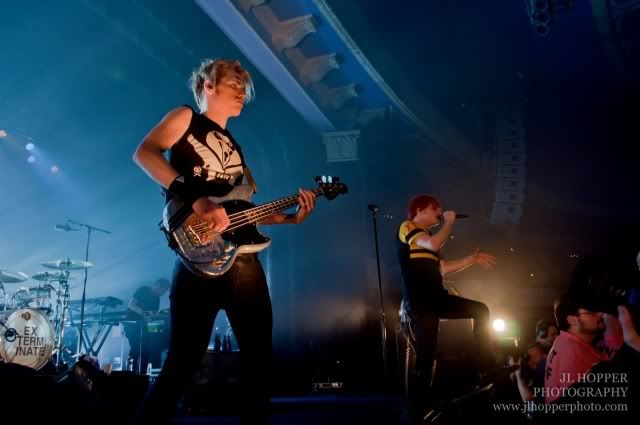 Getting to follow My Chemical Romance around the Midwest portion of their World Contamination Tour was a wonderful opportunity not only to enjoy three great performances by the band, but to observe the different personalities of each city's crowd.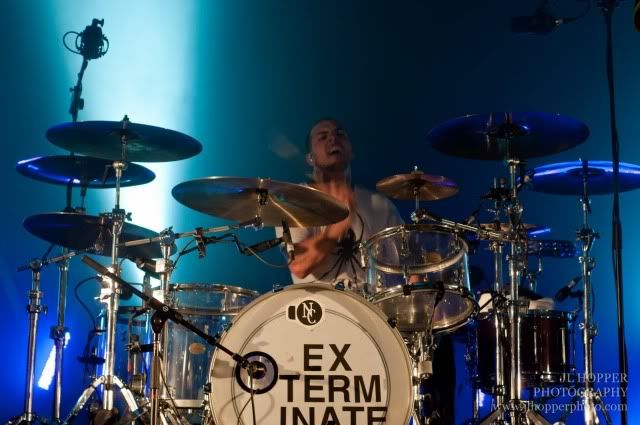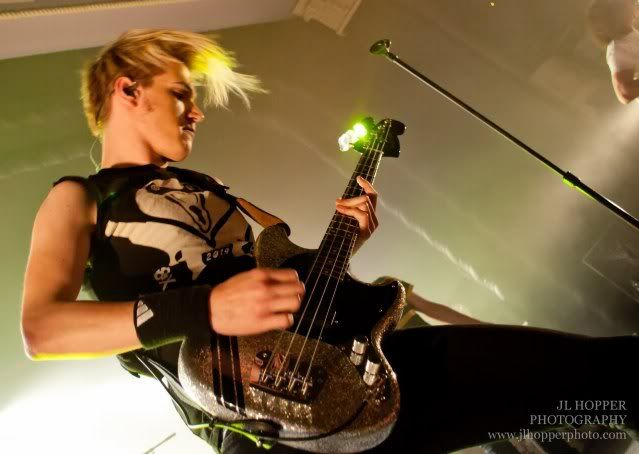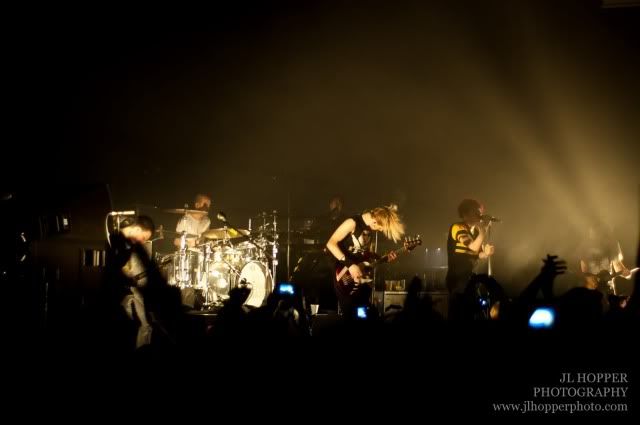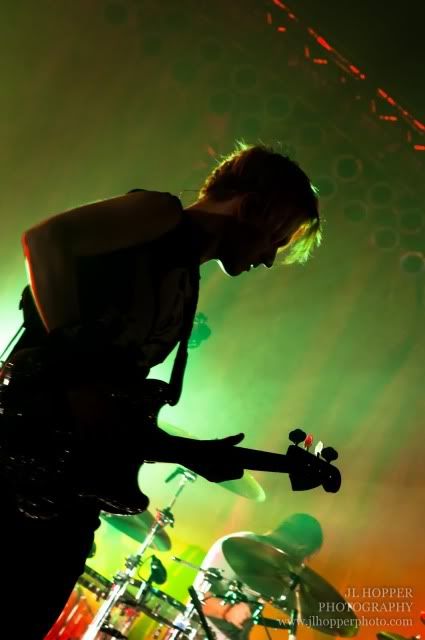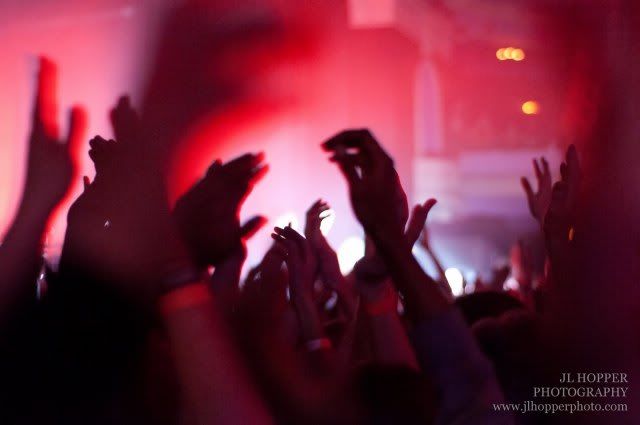 The setlist is a really diverse mix of their catalog, including even "Vampires Will Never Hurt You" from their 2002 debut album, I Brought You My Bullets, You Brought Me Your Love
. (Note: Chicago's setlist photo is missing because the Aragon stage is at least 10 feet high) There were some slight changes and surprises, too. The setlist wasn't completely static and saw some changes and surprises: Milwaukee was the only date treated to a cover of The Damned's "Neat, Neat Neat" and Chicago's crowd missed "The Ghost of You" (likely not in an effort to end the show in time for curfew). Grand Rapid's setlist was as it appears in the photo: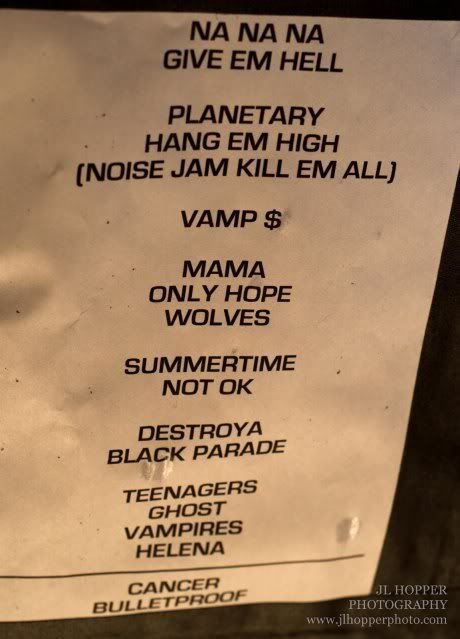 However, what is not listed is a Pencey Prep breakdown (guitarist Frank Iero's old band) between songs. The pleasantly embarrassed guitarist Frank Iero did not participate, but Ray Toro was quite pleased after he nailed the guitar riff. Lead singer Gerard Way filled in lyrics he could not remember with "La La Las."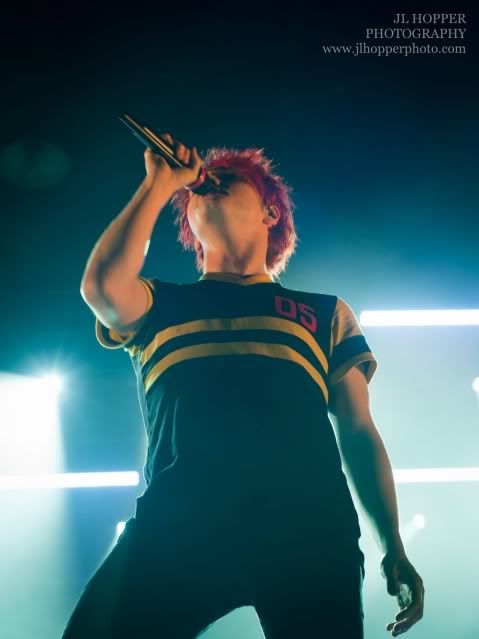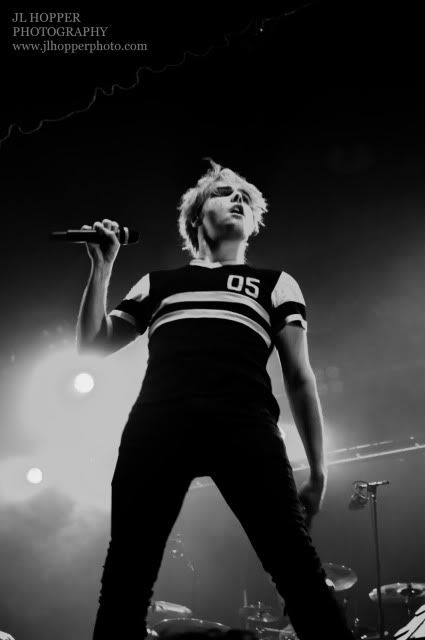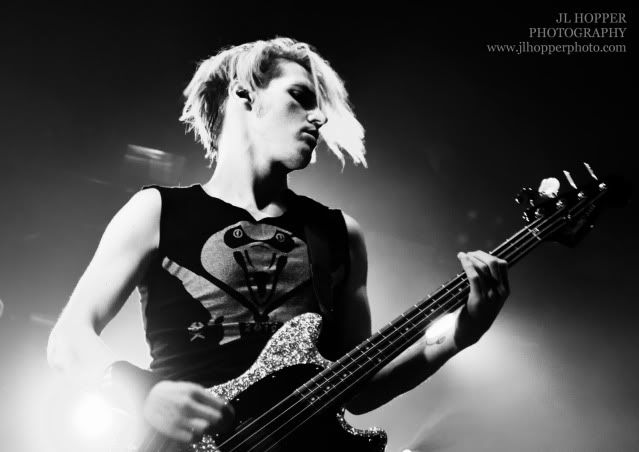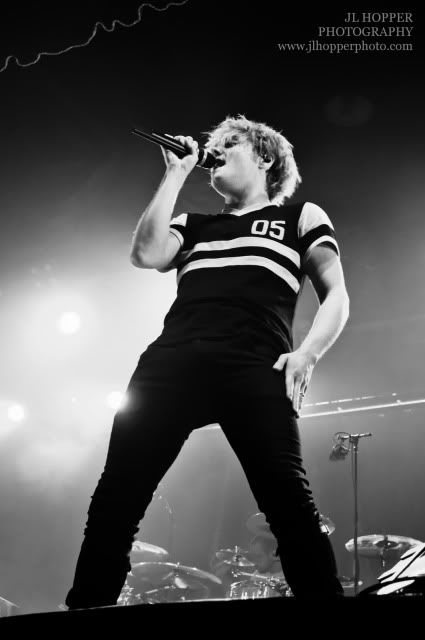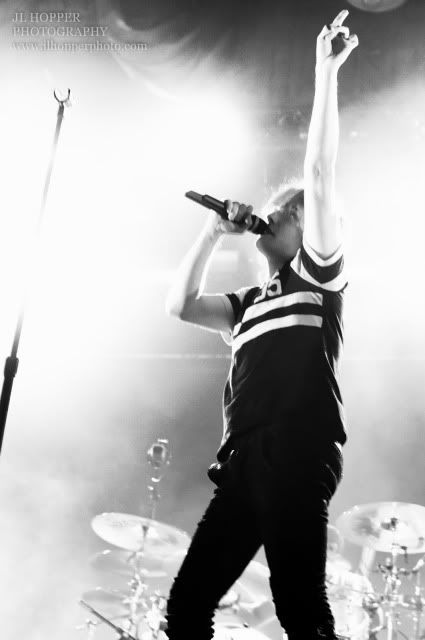 Prior to the start of the tour, Gerard shared that their touring keyboardist, James Dewees, would be using a lot of interesting equipment with unique sounds for their live show, and that they had also invested in some impressive lighting. The whole package paid off as a high-energy trip for your eyes and ears, from the tinkly keys and xylophone sounds during The Black Parade
's "Mama" to the sirens and mix of techno in "Planetary (GO!)," the throbbing dance tune from Danger Days
. With all of this, they have reimagined their classic tunes and amped up even the latest tracks.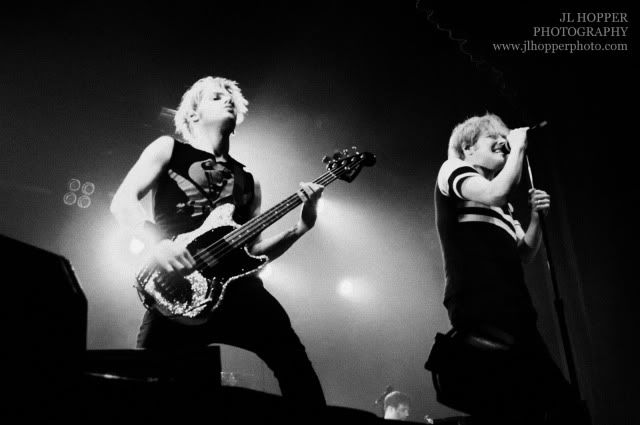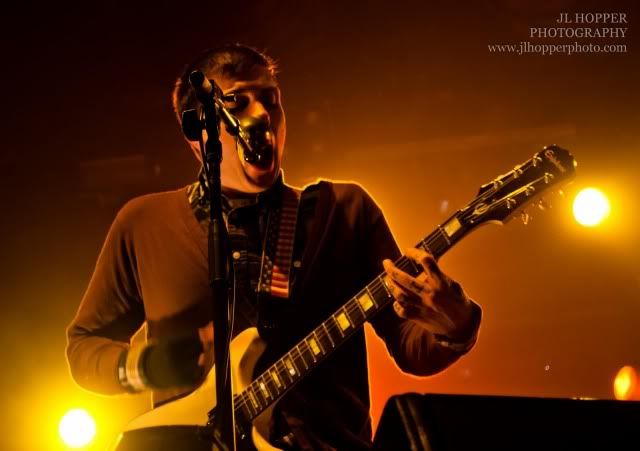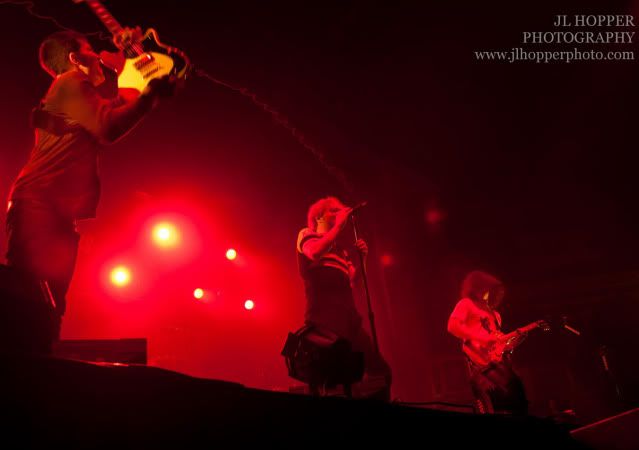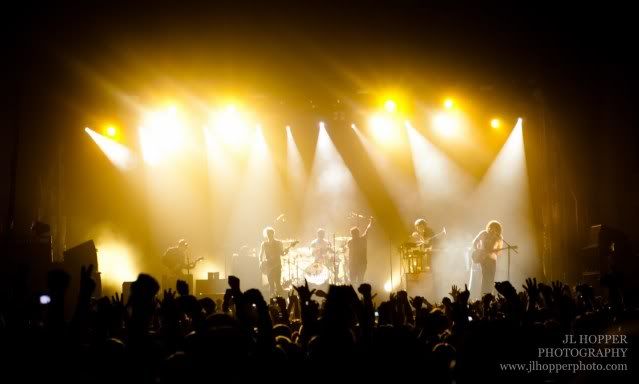 Next, the performance–these guys BRING IT to every show. "We've been at this for ten years. We're a professional fucking rock band," Gerard proudly told the crowd in Milwaukee, strutting across the stage. Each of these guys stands out in every performance: Iero never stops moving, twisting his body even as he screams into his mic. He headbangs and writhes and interacts with the crowd, stepping closer to shout along with them. Mikey Way brings the focused, introspective bass playing and rockstar stance, nodding along and occasionally breaking into a sideways headbang. Gerard is a commanding front man. While he is obviously not in character and is perhaps less animated facially than during the Black Parade tour, he's still constantly moving and feeding off the crowd. It's less theatrical, but no less dramatic. When he tells the audience to jump, to clap, to sing along, the crowd responds eagerly. Mike Pedicone is an absolute madman on drums. Guitarist Ray Toro is ALL smiles, ALL the time. That is a man who loves his job, even when his foot is broken (he broke it a few shows back.) All of these guys can shred.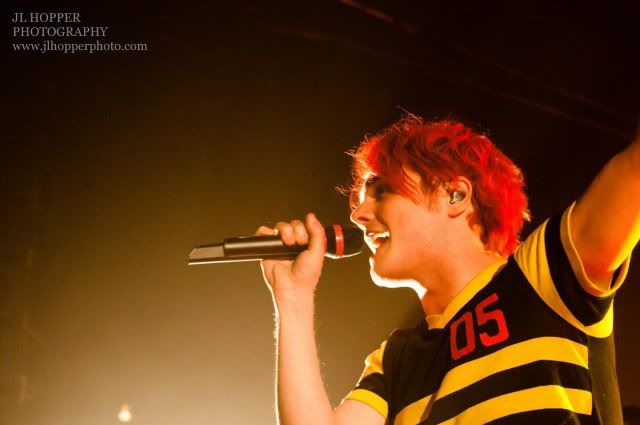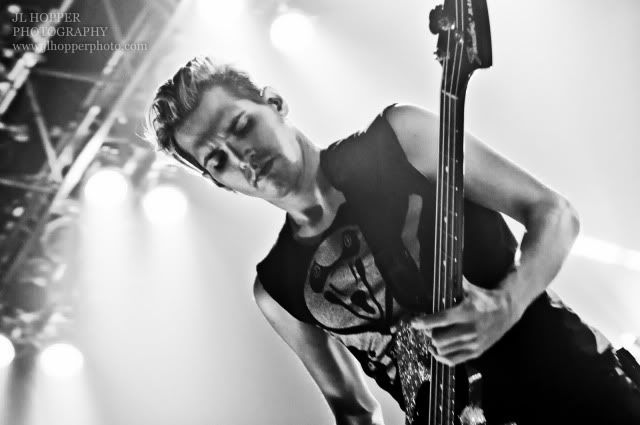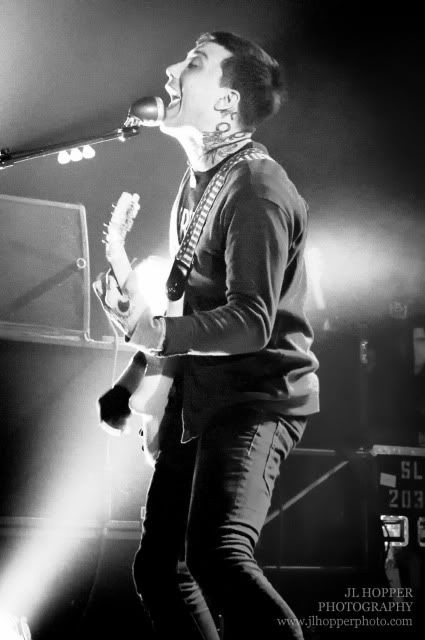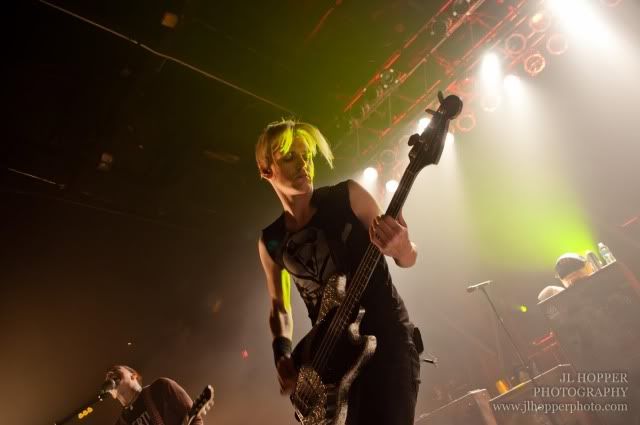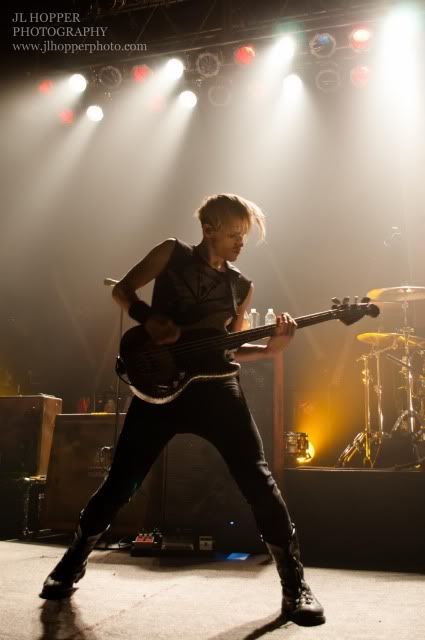 Another item of note regarding Gerard's vocal performance: obviously a lot of (especially early) MCR is heavy, and Gerard belts out those tunes loudly, definitely screaming at some points. But he starts the encore with "Cancer" nearly a capella, and his vocals are spot on, not strained. His voice is crisp and beautiful. "Cancer" is not my favorite recorded song, but it never fails to make me cry when he performs it live. The drama of the spotlight on him and the simplicity of the piano accompaniment is quite moving.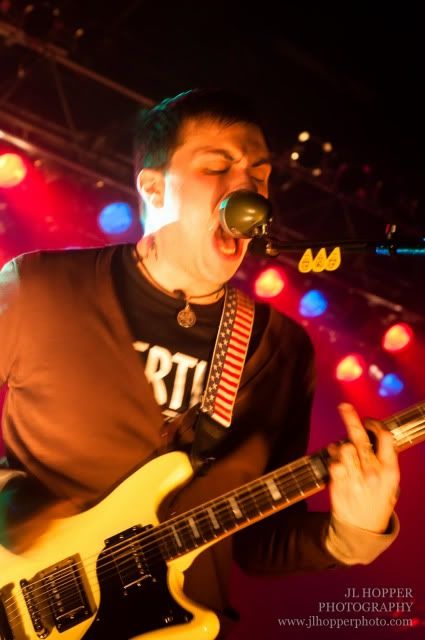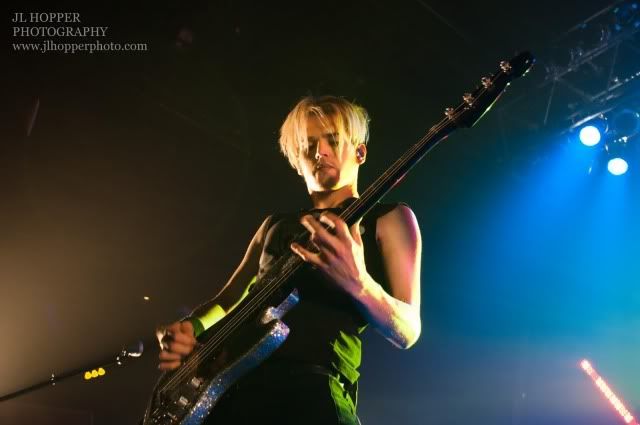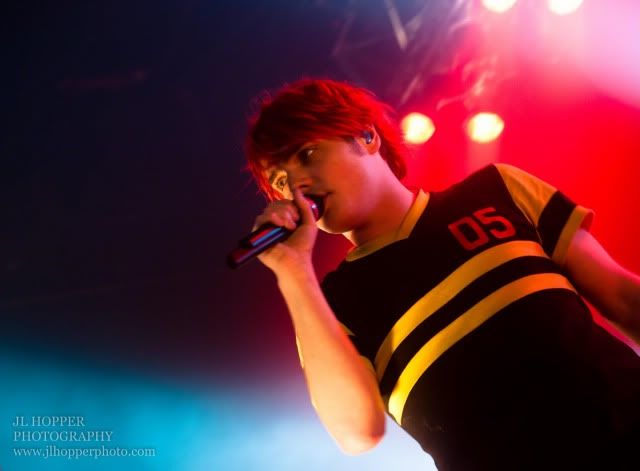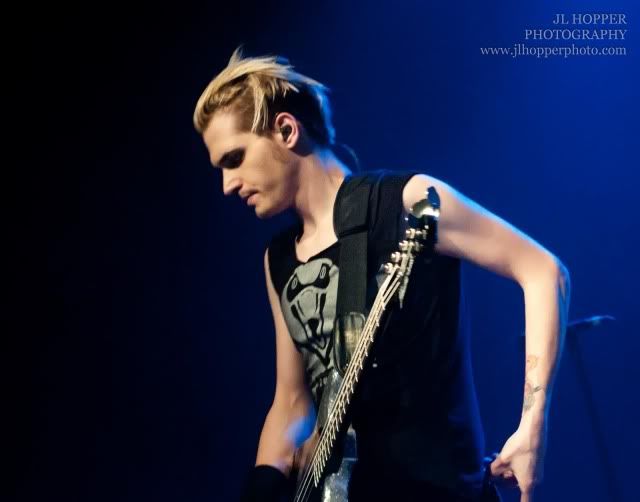 Despite the heaviness of much of the music and the roughness that can come with that, it is impossible to attend an MCR show without noticing by way MCR cares for its fans and in turn, the way these values are reflected within the audience. There are people of all ages at these shows – I literally saw eight-year-old and an eighty-year-old fans at Milwaukee. And while the crowd is smashed together, moshing, constantly jumping and giving back all the energy, they're also watching out for one another. At every show, Gerard reminds the crowd to pick someone up if they fall down, to take care of each other. And they really do. These crowds have no tolerance for jerks. There's an amazing unity in the audiences for these shows, despite any age differences.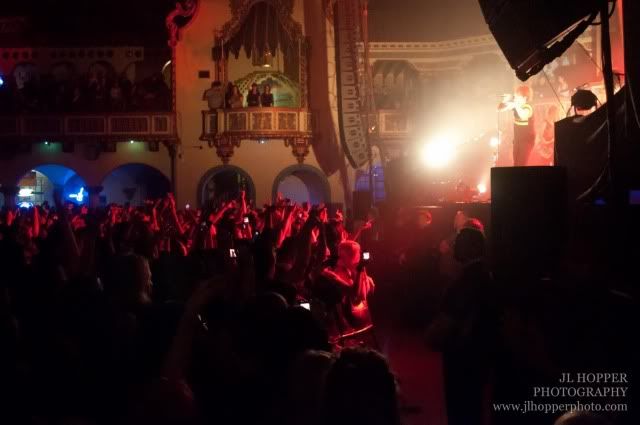 Now and then, something happens that tells you that you're right where you're supposed to be. Being part the crowd for My Chemical Romance is that kind of experience for me. I leave MCR shows with my life affirmed, with a faith renewed in humanity and in our youth.
Check out Coble's review of MCR's new album, Danger Days, and view/buy more of her awesome photos at JLHopper Photography.
My Chemical Romance Official Site