Last week's selection, Rufus Wainwright: Poses
, is so good I wrote a proper review of it rather than my usual classic album "listening experience" blurb. You can read the album review by clicking here.
Poses will be included in its entirety in the forthcoming 19-disc House of Rufus
boxset – set for release by Universal Music on July 20th. I hope to have my review of the boxset complete before the release date, but it's a deliciously, ridiculously large amount of music to make my way through. Until then…
This week's classic album is…Bruce Springsteen: Born to Run
.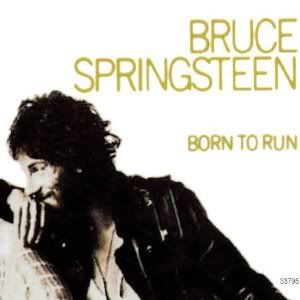 To recap the procedure here: At the beginning of each week, I'll post brief thoughts on the previous week's listening experience along with the coming week's classic album selection. Then sometime in the week that follows, we'll all take the time to listen to the album from beginning to end with no distractions. It can be as simple as just getting away from the computer to listen alone or you can make an event of it with candles, beverages and friends. Whatever format you play the album in or the manner in which you listen, just give the music your full and undivided attention.
Feel free to comment or email your opinions of our selections and recommendations for classic albums (from any decade, including this one).