Muruch's resident Sinatra expert, Brendan, shares his take below on the new Best of the Best collection featuring Sinatra recordings from both Reprise and Capitol Records.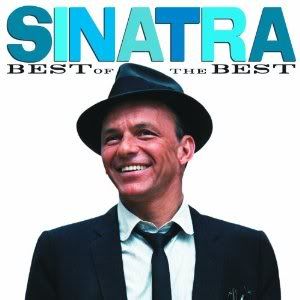 Frank Sinatra founded Reprise Records in 1960. He would have some very good years ahead, but his best years were behind him.
A search for "Best of Sinatra" results in a preponderance of collections from the Reprise years, during which time Sinatra rerecorded many of the songs which had made him a star. These songs sound vastly superior in their original versions, released on the Capitol label in the 1950's, which is why Best of the Best is a welcome addition to the pile of Sinatra retrospectives released in recent years.
For the first time, sparkling Sinatra cuts from the 50's appear on a disc with some very good Reprise originals, including "Strangers In The Night," "Summer Wind," and "Theme From New York, New York."
Prior to this, I would have recommended Classic Sinatra as the best Sinatra collection, but it was missing those later recordings. Anyone new to Sinatra's music is truly getting the best of both worlds with this disc.
The deal is sweetened in the Deluxe Edition, which includes a bonus disc of Sinatra in concert at the peak of his powers in 1957. On this occasion, Sinatra's bandleader is Nelson Riddle, the man responsible for many of those swinging 50's arrangements. Sinatra '57 has been out of print for years, so this is an amazing deal for under $20.
Buy CD @ Amazon
Buy Deluxe Edition 2-Disc Set @ Amazon