Guest Post By: Brendan
A Church that fits our Needs is the new album by folk orchestra Lost in the Trees. In late 2010, I was privileged to be in the audience when the band performed at Mountain Stage. Their far too brief set featured gorgeous, lushly orchestrated songs passionately performed by lead singer, Ari Picker, with Emma Nadeau's seraphic backing vocals. It was an intoxicating and melancholy mix. I quickly sought out more of their work, and was happy to discover they've been heavily covered by NPR's All Songs Considered. Those live recordings sustained me as I eagerly awaited their next album, which was teased as being "more Stravinsky and less Vivaldi." Picker's affection for that composer's work is evident in his 12-track song cycle, A Church That Fits Our Needs.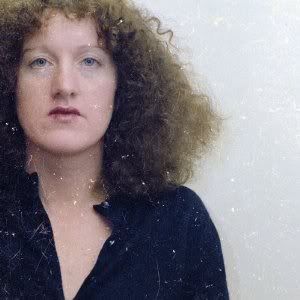 The album is a tribute to his mother, who took her own life in 2009. Only ten of the tracks are actual songs, while the other two are essentially sound effects of walking in the woods mingled with a dissonant piano. It is a profoundly moving experience that's so difficult to put into words, I can't help but think that "writing about music is like dancing about architecture." There are so many symbolic references to sounds, images and elements in these songs, I wish Picker had provided a schema for the album as Joyce did for Ulysses.
Standout tracks for me include "Red," "Golden Eyelids," and "Icy River," but this is an album that really needs to be appreciated as a whole, and one which deserves repeated listens to peel away its layers.
A Church That Fits Our Needs culminates in "Vines," which demonstrates the album's deeply submerged symbolism. Picker has said he's not a poet, but these lyrics belie that claim:
"Follow your shadow down to the ocean and get swept up by the sea. You are weeping, you are weeping all that I've done to you was once done to me. Such a wicked, wicked house we're on rounding your memories. And all your words can try, you words can try but there are things that words can't say, I'll watch you fall away, fall away as you cower under our graves. I swore I saw her in her golden armor float up around the house, was so glorious, was so glorious, she came down and put her song into my mouth. Her voice lights up the darkest staircase, I'm home when you're around. And my song will try, my songs can try but there are things that songs can't say, so watch me fall away, fall away as I cower under your grace. Am I hopeless, am I hopeless, I trust you but where are we walking to?"
BUY @ AMAZON
Lost in the Trees Official Site
The version of "All Alone in an Empty House" (the title track from their previous album) which opens this amazing NPR set brings tears to my eyes every time I hear it.