Contest Closed
Muruch and EMI Records are happy to give Peter Gabriel fans an opportunity to win one of three So – 25th Anniversary Edition 3-CD boxsets! You can read my review and description of the boxset here and the giveaway details are below…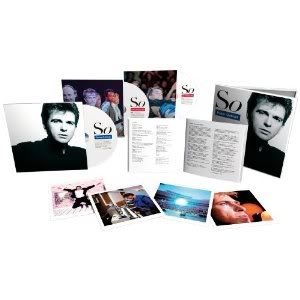 3 winners will each receive:
1 copy of Peter Gabriel's So – 25th Anniversary Edition 3-CD Boxset
The Rules:
Comment to this entry with the word "So" and your email address. All new comments are moderated to avoid spam (which is why you must include the required text in your comment), so it may take a day for your comment to appear if you haven't commented on Muruch before.
Note: This giveaway is open to everyone, but all entrants must supply a valid email address to qualify. The winners of the giveaway will also be required to provide me with their full names and postal addresses for shipping purposes.
The Deadline:
The giveaway will end on Friday, November 16th. The winners will be chosen at random and contacted via email.
Go now go! And tell others.
Buy So (25th Anniversary Remaster) CD @ Amazon
Buy So (25th Anniversary 3-CD Deluxe Edition) @ Amazon
Buy So (25th Anniversary Immersion CD/DVD/Vinyl Boxset) @ Amazon