Love This Giant is the new collaboration between St. Vincent and former Talking Heads singer David Byrne. As I said when I first posted about it in July, this seemingly strange pairing made perfect sense to me since they share a flare for the eccentric. The album as a whole doesn't quite live up to the slinky coolness of the first single, "Who," but it is a fun and very unusual listen.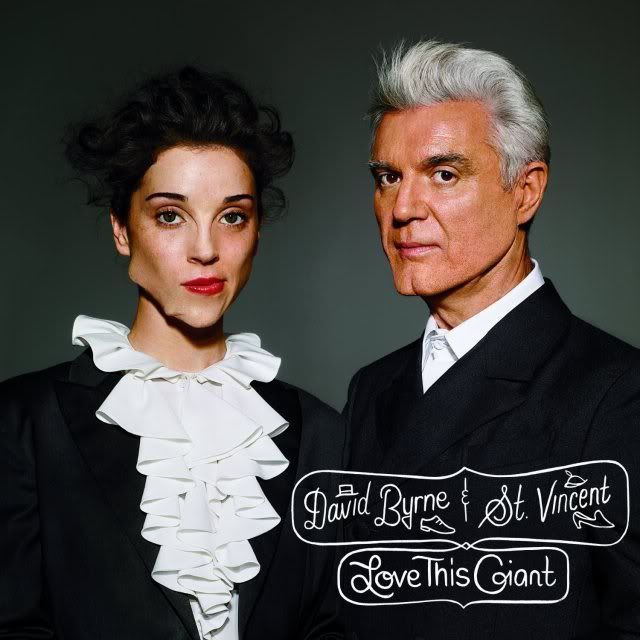 The opener "Who" is by far the standout track and sets the tone for the entire album. You can download the mp3 and watch the fantastic video below. That same rhythmic mix of quirky electro-rock and -pop and funky brass permeates tracks like "Weekend in the Dust" and the Chakaesque "Lightning."
"Ice Age" rises from murky, languid depths into a bizarrely peppy tune while Annie Clark's unusual, somewhat surreal voice slinks and slides up and down and around with every odd note.
I have to agree with those who found themselves waiting for Annie to sing again. Byrne's solo numbers aren't bad, but they don't stand out like the aforementioned tracks. The exceptions are "I Should Watch TV" and "The One Who Broke Your Heart." The latter features The Dap-Kings and Antibalas and reminds us just what always made The Talking Heads so unique – their lead singer.