Murmurration is the new release by Scottish singer-songwriter Jo Mango. Jo's voice is as lovely and delicate as her melodies, particularly in the album's gorgeous opener "The Black Sun." It was Jo's riveting performance of the song in the indie film Tonight You're Mine
that first brought her beautiful music to my attention. You can stream and watch the video for the song below.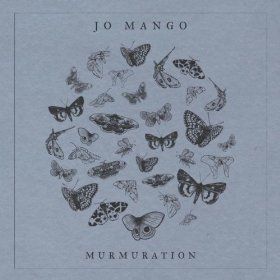 Jo's voice has an an angelic tone similar to that of Stina Nordenstam or Innocence Mission's Karen Peris, most notably on the lilting "Blue Dawn Light."
Yet, in tracks such as "Crossties," Jo's music often has a more wistful tone that falls somewhere between Sylvie Lewis and Nick Drake.
"Kingdom" is a stunning piece of melodic melancholia which culminates in what is truly a haunting refrain.
The sublime waltz of "Every Certainty" came as a song of healing for me in the wake of last Friday's horrific news. Besides, I can't resist any song that contains the lyric "I must agree with Shakespeare."
My only complaint about the album is regarding its brevity – these ten tracks leave you wanting more.
BUY @ AMAZON