I found and fell in love with Molly Drake's voice on Bandcamp before reading that she was Nick Drake's mother. Molly was a very talented poet, composer, singer and pianist whose music obviously had a strong influence on her son's work. Sadly, Molly's exquisite music was mostly a family secret during her life and is only now being released to the public. The previously unreleased songs included on her upcoming self-titled album were recorded in the 1950s in the Drake family home and restored by Nick Drake's engineer, John Wood. Molly Drake will be released on March 5th.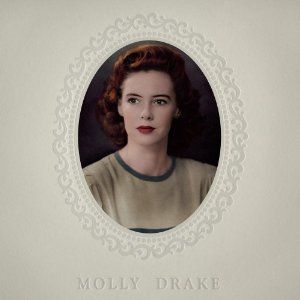 Happiness is like a bird that only sings
When his head is in the skies
You can try to make him walk beside you
You can say the door is open wide
If you grab at him, woe betide you
I know because I've tried
There really isn't enough variety in the tracks to describe them individually, but the entire album features Molly Drake's unusually pretty soprano and piano in a lilting, old-fashioned parlour style of music. Her lyrics, however, delve into the same kind of elegant, poetic, somewhat melancholy introspection that her son would eventually explore.
The ballads "I Remember" and "Never Pine for the Old Love" are especially lovely and classic. Other highlights are "Happiness," "How Wild The Wind Blows," "Breakfast at Bradenham Woods" and "The First Day."
You can preview three of the songs via the Bandcamp widget below and order the album at Amazon
.
Pre-Order @ Amazon