Guest Review By: Brendan
From Bostridge/Drake to Bennett/Evans, some of my favorite music consists of one voice and one piano. I now have another pairing to add to the list. Pianist Dick Hyman and vocalist Heather Masse met at A Prairie Home Companion and have since made beautiful music together on their new album, Lock My Heart.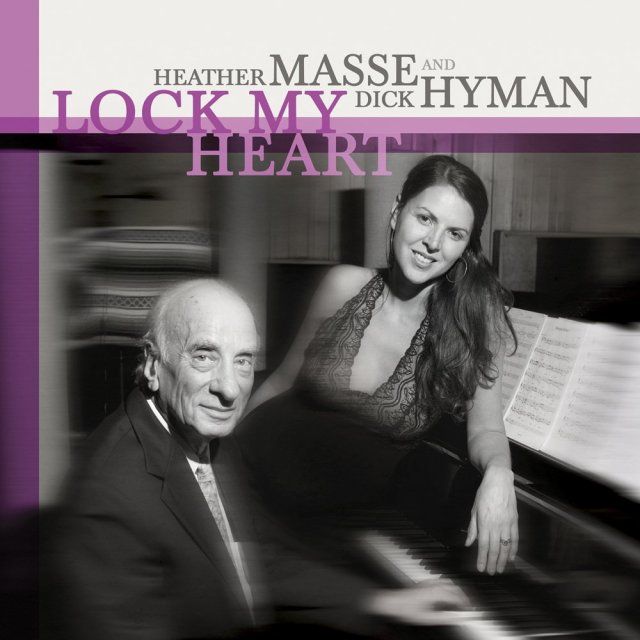 Featured on the first Joy Kills Sorrow album, Heather Masse is perhaps best known for her work as part of The Wailin' Jennys. Having grown up listening to Billie Holiday and Ella Fitzgerald, her roots are in jazz music and I am very glad she has rediscovered her love of the genre. Masse also sounds great on her 2008 jazz EP Many Moons, on which I especially like her take on "Secret Love."
Dick Hyman has worked extensively as a jazz pianist since the 1950s and collaborated with Woody Allen on several soundtracks. You can hear some of his solo piano work on this recording from NPR's Piano Jazz.
The songs selected for Lock My Heart represent some of the best of the Great American Songbook. Masse's voice is smooth as the usual similes – silk, chocolate, melted butter – throughout until the final track when she playfully switches personalities.
Highlights of the collection include the wonderful opening tracks "Bewitched, Bothered and Bewildered" and "Lullaby of Birdland." Her version of the oft-recorded Ellington classic "I've Got it Bad and That Ain't Good" is, in my view, only surpassed by Nina Simone's recording. Masse's control of the lyric and the emotion she inflects are tremendous.
Perhaps the most exciting aspect of this album is the inclusion of two original tracks penned by Masse, "If I called You" and "Morning Drinker." Both songs fit perfectly alongside the magnificent classics on the album and give me hope for the future of the torch song.
For a limited time, you can preview the collection here. I'd also like to commend Red House Records for delivering a beautifully packaged CD and thank West Virginia Public Radio's Sidetracks for bringing this album to my attention.
BUY @ AMAZON