Yes, everyone and their mother saw The Lumineers perform on the Grammys (and probably share my shock that they didn't win) and we here at Muruch have been posting about them for a while. But we hadn't actually heard their Platinum-selling, self-titled debut in its entirety until now. Chalk it up too much music, too little time. If you already own The Lumineers, you know it's exquisite, brilliant, artistic and so very refreshing. If you don't own it, you're gonna wanna get it because it's even better than you can possibly expect.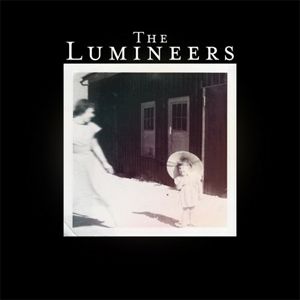 It's better to feel pain than nothing at all
The opposite of love's indifference
So pay attention now, I'm standing on your porch screamin out
And I won't leave until you come downstairs
The Lumineers' success seems to have ignited a roots revival and spawned a new breed of charming, buoyant, multi-instrumental, co-ed, folk-pop bands. But The Lumineers remain the best in this lovable sub-genre.
"Ho Hey" is already so well known for it's swaying, call-and-response beauty, there's not much else I can write that hasn't already been written. But wow, what a delightful little song. I've heard it a million times now, but still adore it. Happily, The Lumineers' album is pretty much back-to-back standout tracks from beginning to end.
The opener "Flowers In Your Hair" marries a traditional folk ballad style with the sound and sentiment of the summer of love.
"Submarine" has a similar ebb and flow punch to its arrangement as "Ho Hey," but emphasizes piano rather than guitar.
"Dead Sea" and"Stubborn Love" are modern folk classics, falling into a delicious space between Bob Dylan and Paddy Casey.
"Slow It Down" does so literally with a more somber, intimate acoustic strum that burrows under the skin. The song conjures up the image of a lonely guitarist sitting on the windowsill of his tiny, grungy apartment, singing into the neon-lit big city night.
"Big Parade" falls from a quasi acapella, handclap-propelled introduction into a political, social, religious and romantic folk song worthy of Woody Guthrie.
"Flapper Girl" is a laidback ode to the titular gal with a brief reference to Romeo & Juliet.
The finale "Morning Song" wraps things up nicely by embellishing another heartfelt folk melody with bursts of rock guitar riffs.
BUY @ AMAZON