Rykarda Parasol's new album, Against The Sun, gives her signature noirish rock sound a modern polish without compromising its dark, artistic integrity. Recorded primarily in Paris, the title of the new album is the loosely translated English of Parasol's name in Latin. I first posted the title track in March and I'm happy to say the rest of the album is every bit as exciting…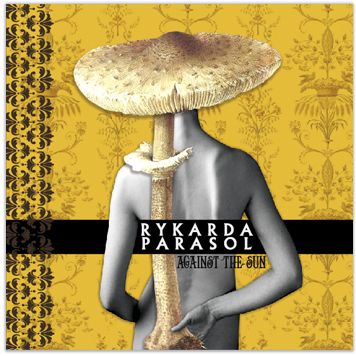 What impresses me most about Against the Sun are the little details, particularly the vocal embellishments woven into the arrangements. Rykarda uses her voice as much as any instrument: haunting moans and surprising ooh la la's in "The Cloak of Comedy"; echoing yelps in "I Know Where My Journey Will End"; the chilling multi-tracked glory of "Island of the Dead (O mi, O my)"; melodic whistles in "Withdrawal, Feathers and All"; and Mamas & Papas harmonies in "I Vahnt Tou Beh Alohne."
The outlaw anthem "Take Only What You Can Carry" is the standout track. There aren't many songs that possess lyrical references to graves and a beat catchy enough to clap your hands along with.
At times the sound of the album reminds me of Wave
-era Patti Smith — "Your Arrondissement or Mine?" in particular recalls "Dancing Barefoot." And it's all wrapped up in Rykarda's remarkable, throaty voice and eerily poetic lyrics.
Against The Sun is the kind of richly layered album that immediately mesmerizes and still gets even better with each listen.
Rykarda Parasol Official Site (Buy CD)
Buy @ Amazon
Rykarda Parasol – The Cloak of Comedy from Chaos Music on Vimeo.