Muruch's Mid-West reviewer/photographer Jen "Coble" Hopper caught The Joy Formidable's concert at Notre Dame's Legends Nightclub last Thursday, April 11th. You can read her thoughts about and see her photographs of the show below…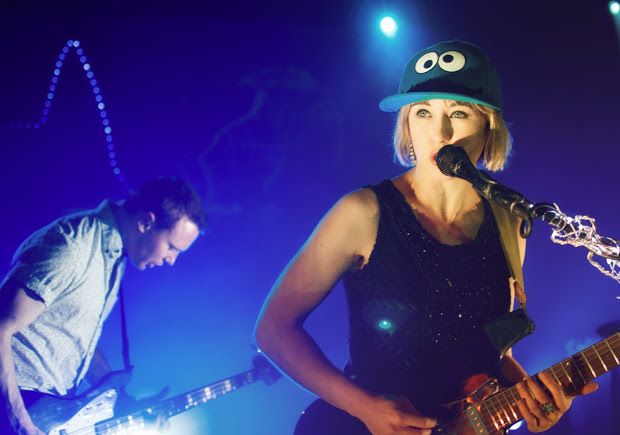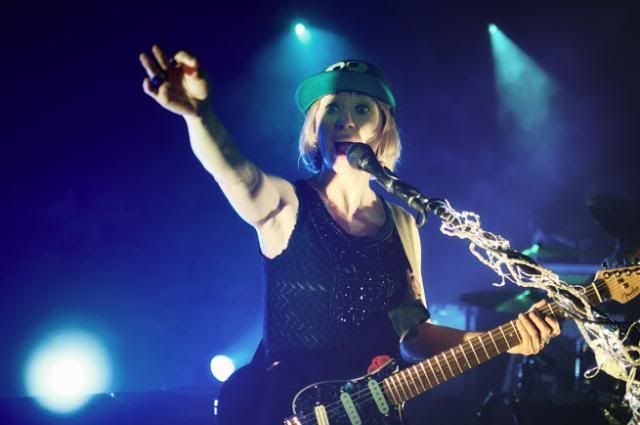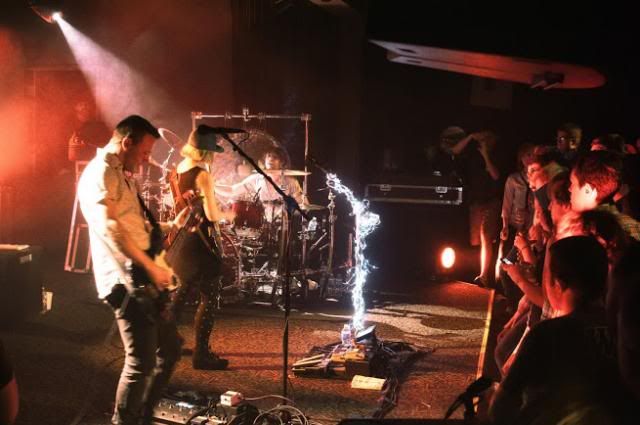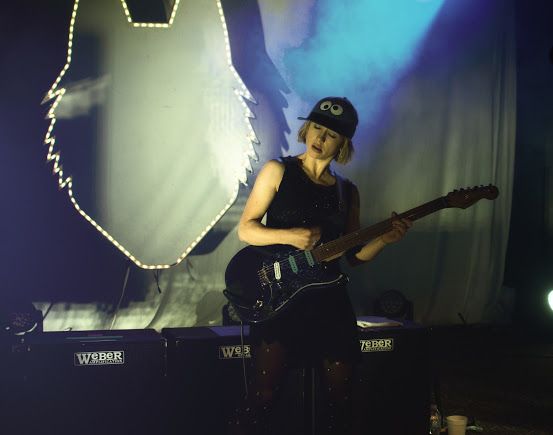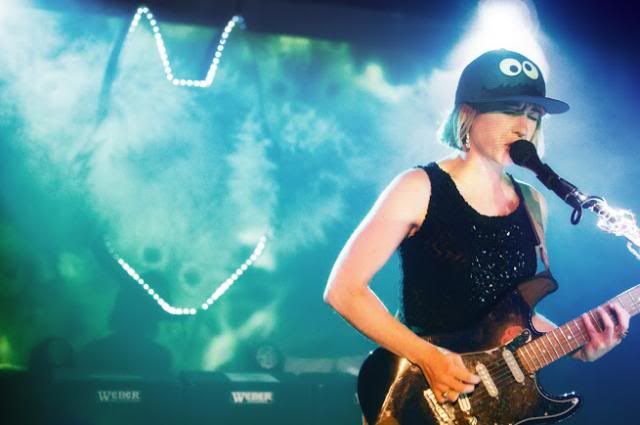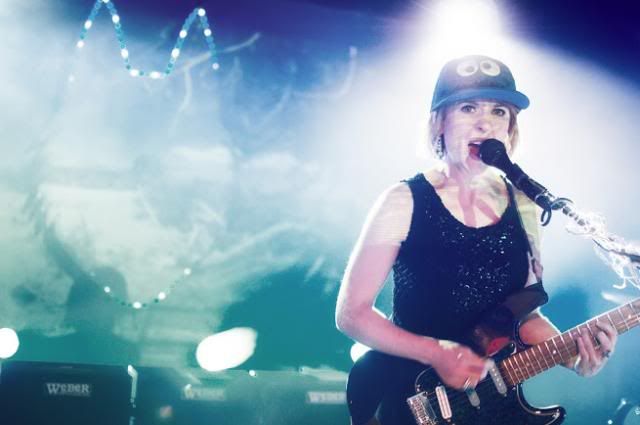 The Joy Formidable played Legends of Notre Dame (Notre Dame, IN) on Thursday, April 11th. Their original set date a couple of days earlier was cancelled due to illness, but when the threesome took the stage, they started off playing like champions.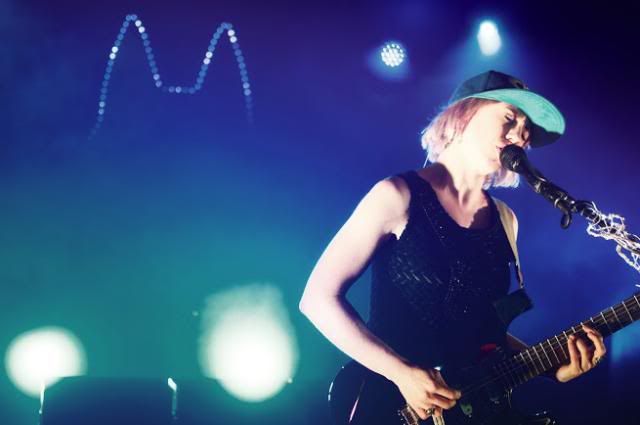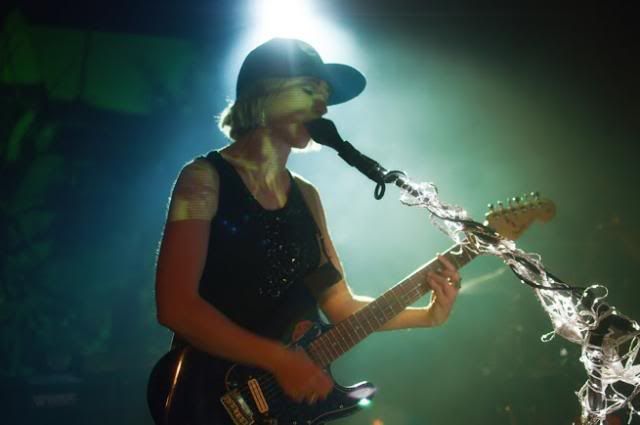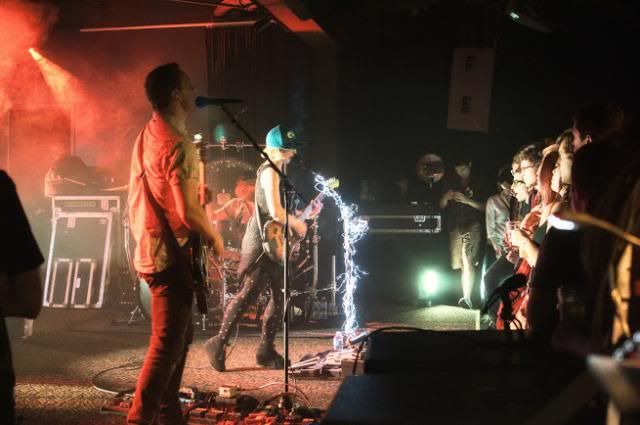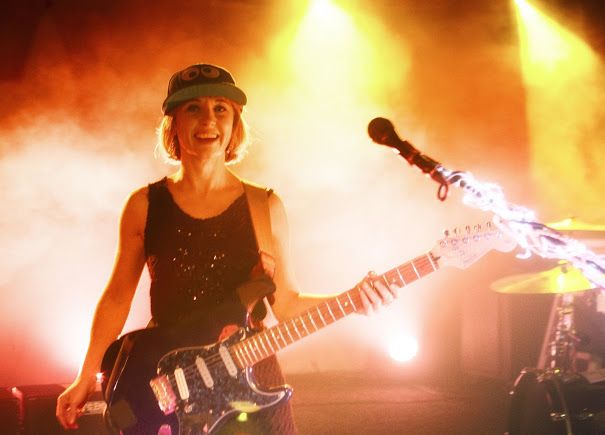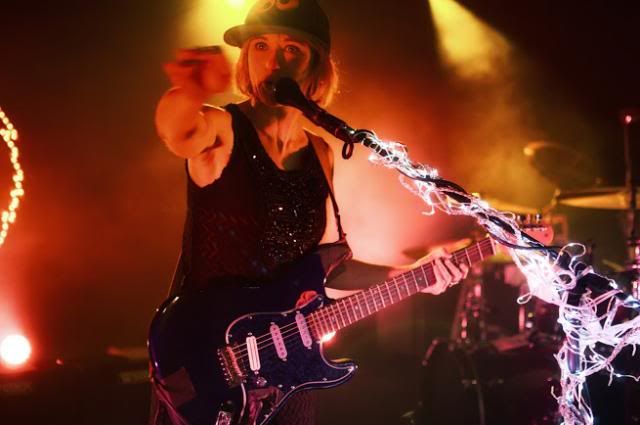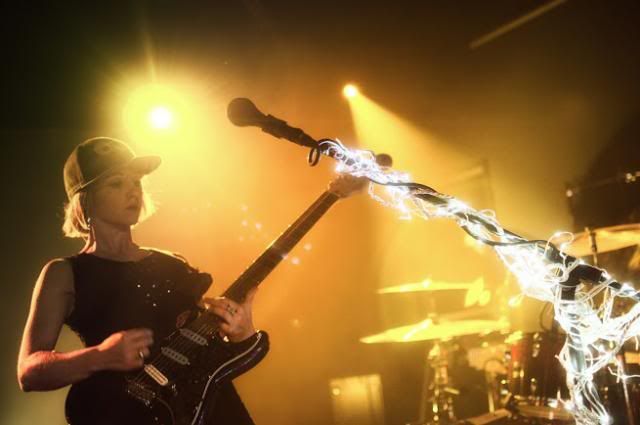 Ritzy took the stage with bright smiles, bouncing around and engaging the crowd as they were treated to songs off of their latest record, Wolf's Law.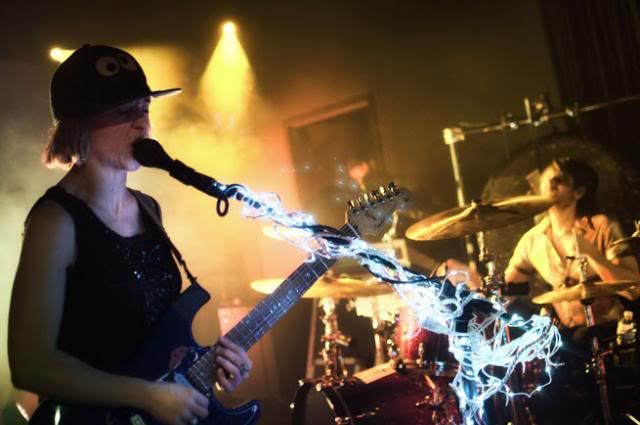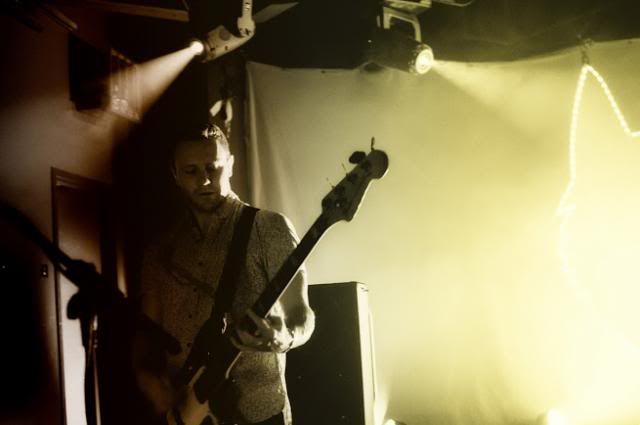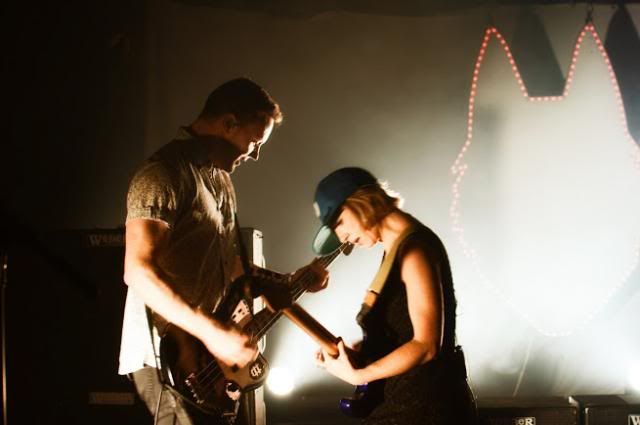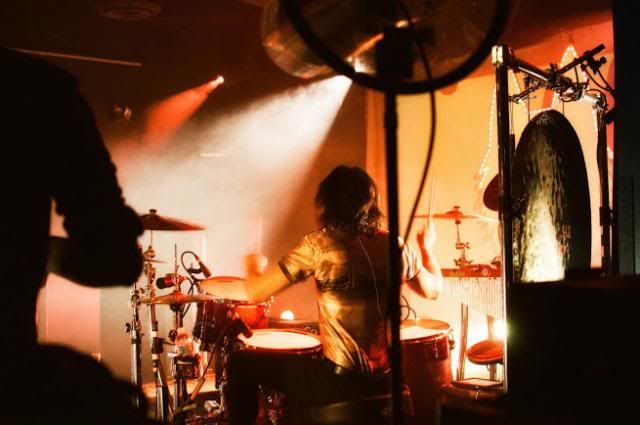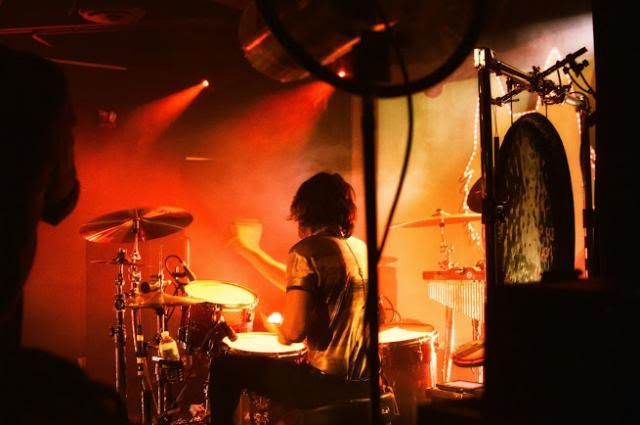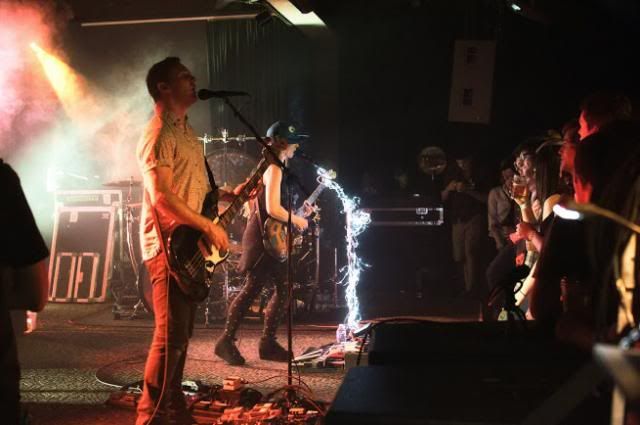 "This Ladder is Ours" looked and sounded amazing as Ritzy and Rhydian donned rockstar poses all over the stage. Don't be mislead by the sweet vocals and tiny, petite frame: Ritzy dons a guitar like any guitar god, just one of her many talents as the band's front woman.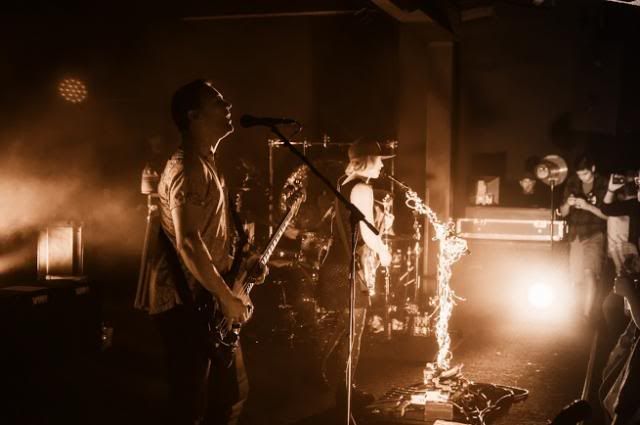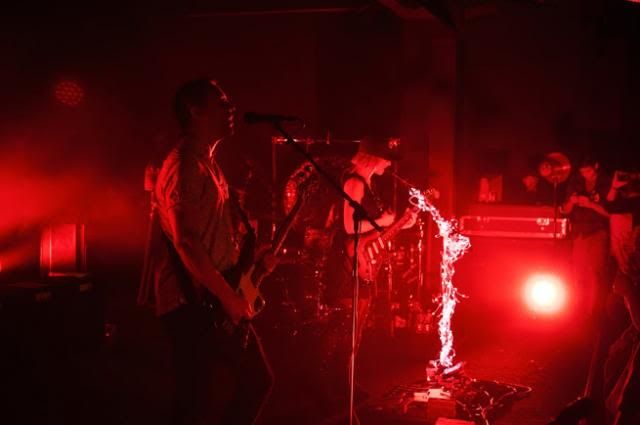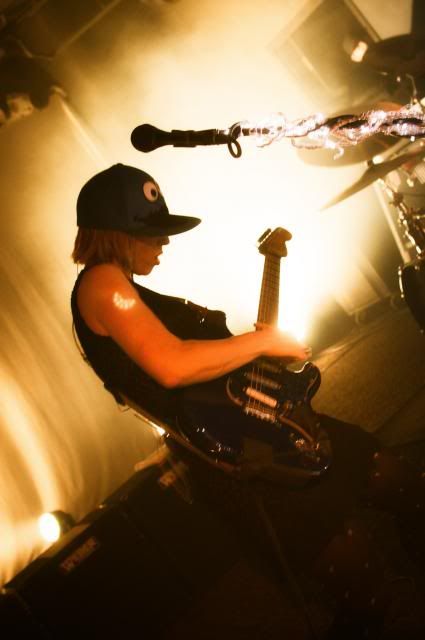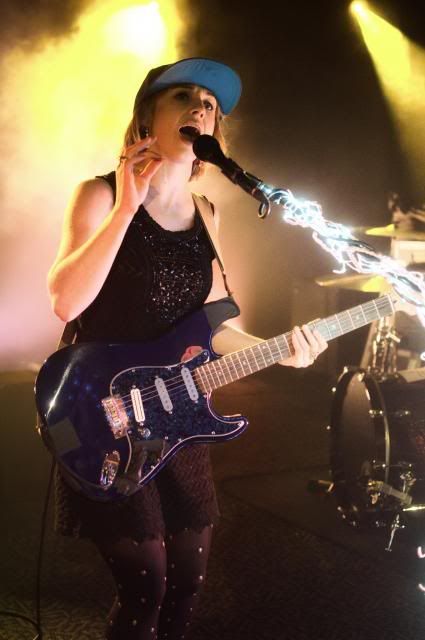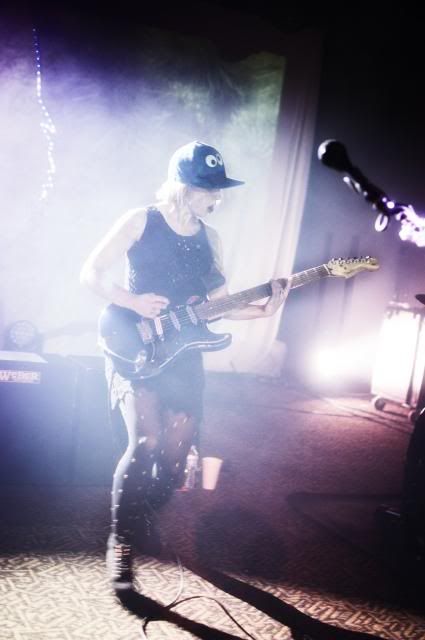 Sadly, the magic ended mid-set as Ritzy began to feel faint. The band cancelled the rest of the set so they could get Ritzy to a medic.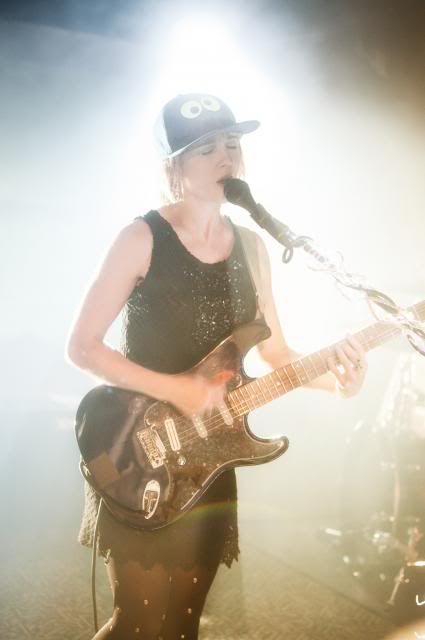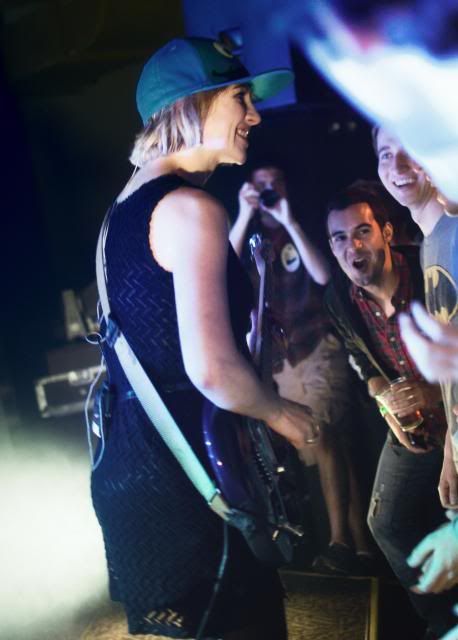 The Joy Formidable have a full summer of touring ahead of them, so there are plenty of opportunities to catch them for a full set in their (hopefully healthier) future.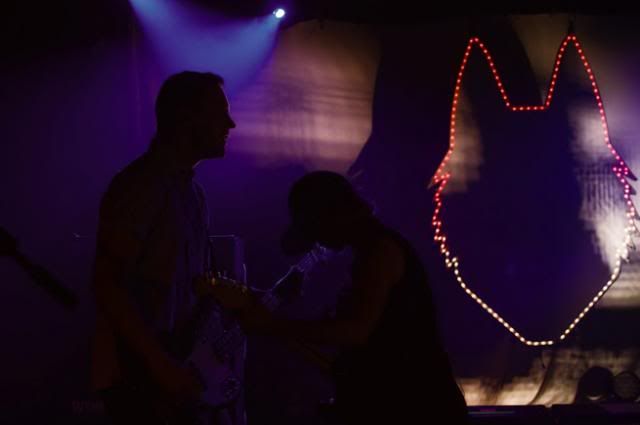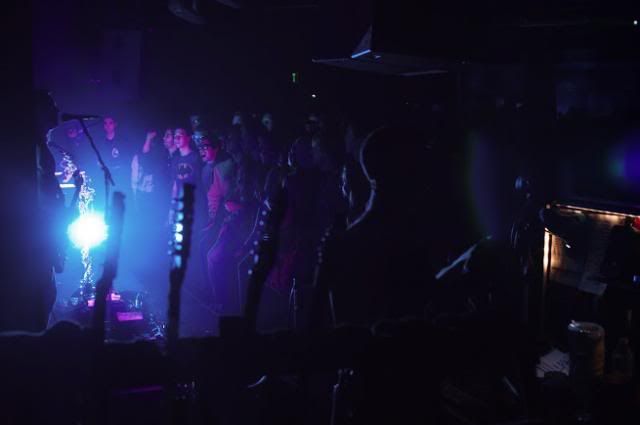 The Joy Formidable Official Site