Dayna Kurtz' new album, Secret Canon Vol. 2, is a thing of beauty. The followup to last year's Secret Canon 1
, Secret Canon Vol. 2 is a collection of rare blues and jazz covers from the 1940-60s with a few originals in the same vein. Dayna calls the album her "New Orleans record." It's bluesy, it's bold and so very, very classic.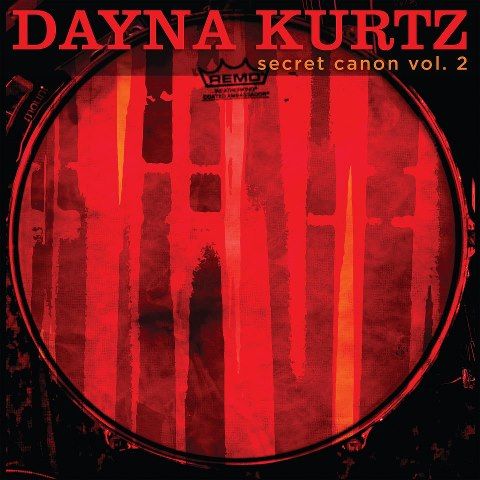 I was shocked to discover that the opener "I Look Good in Bad" is a Dayna Kurtz original. The song structure, lyrics and instrumentation seem so classic it could easily be a Bessie Smith cover. It's one of many songs on the album that showcase the rich and robust range of Dayna's voice. M.C. Records was kind enough to allow me to share the song, which you can stream below.
Dayna also delivers a stunningly beautiful and emotive rendering of the vintage soul ballad "Reconsider Me" — originally recorded by Johnny Adams, but probably best known as a 1970s country hit by Narvel Felt. You can stream that song at MC Records.
Other highlights include "One More Kiss," "Same Time, Same Place," "All I Ask is Your Love" and "I'll Be a Liar."
I love, love, love this album. Fiercely, immensely, wholeheartedly. It reminds me of the first time I heard Dayna's magnificent voice at Mountain Stage in 2002 (sadly my Muruch review of that concert was lost in the great archive disaster of 2005). I had never heard of Dayna before that concert, which I attended to see Natalie Merchant. Dayna walked out onto the stage, sat down in a wooden chair, and tuned her guitar for a few minutes without saying a word. Then she opened her mouth to sing "Love Gets in the Way" (from Postcards from Downtown
) and her extraordinary, soaring voice commanded the attention of every single audience member. Like the classic songs she chose to cover on Secret Canon Vol. 2, Dayna's voice just gets better with age.
Buy @ Amazon
SoundCloud stream uploaded w/ permission of M.C. Records