By: Brendan
Dublin's Wonderland Productions released a new audio recording of James Joyce's Dubliners, just in time for me to purchase a copy at Hodges Figgis during a visit to Ireland last month. It is an immersing audio experience with music and sound effects.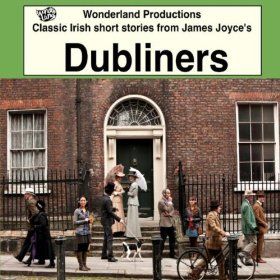 You can listen to the audio trailer below and purchase a copy (for about quarter the price I paid!) at Amazon
.
The collection is not quite complete, so I also recommend the recently released Librivox collection narrated by Dubliner Tadhg Hynes. You can also find my narration of the concluding story, "The Dead," at Librivox.
Buy @ Amazon