As Vic posted two weeks ago, The Whigs and Empires performed at Bottom Lounge in Chicago, Illinois on Friday, April 23rd, and new Muruch writer Chelle was there to witness it. Following is Chelle's review of the gig, along with some great shots of the show by freelance photographer Jen "Coble" Hopper.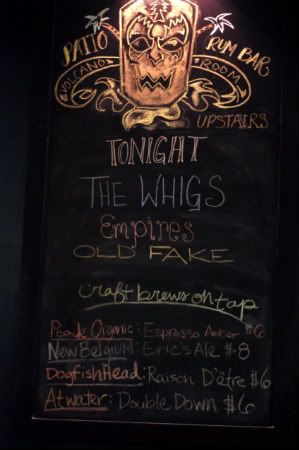 Still relatively new to the Chicago music machine, Empires played their first local shows a mere two years ago, unknown and hopeful, fresh and unfocused in direction and execution. But gone are the days of inconsistency and scrambling to find their footing with their live sets: Empires delivered a solid, hard-hitting performance at Bottom Lounge, to the steadfast devotion of their ever-growing hometown crowd.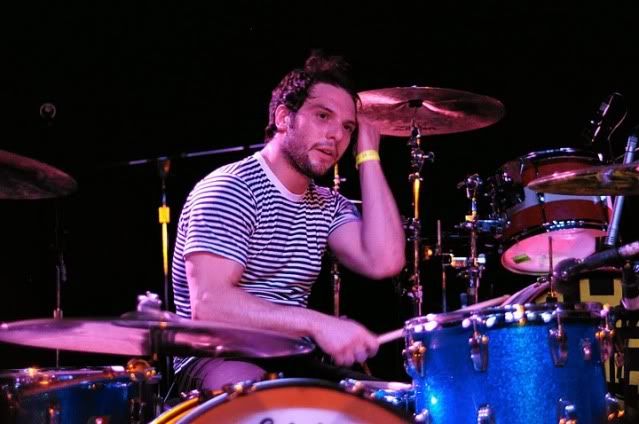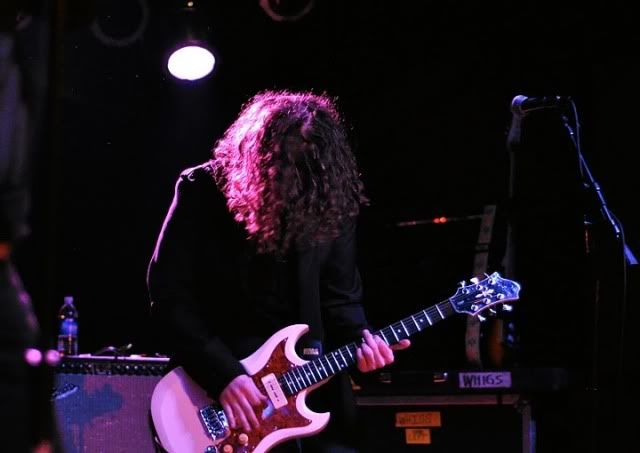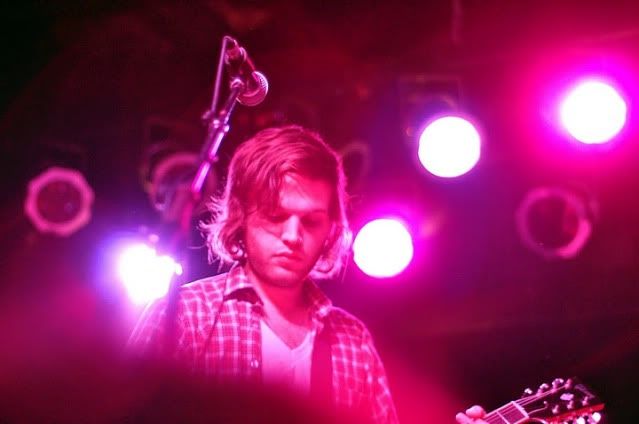 Working diligently to garner support for their second album Bang (out now and available at their website), the majority of the setlist consisted of these newer songs, sprinkled with a few of the fan favorites from their first full-length album.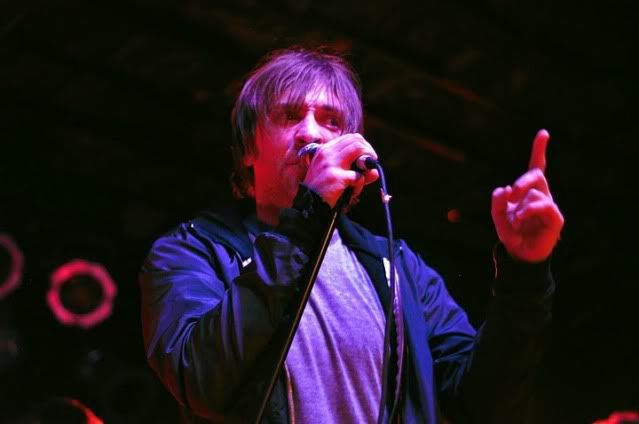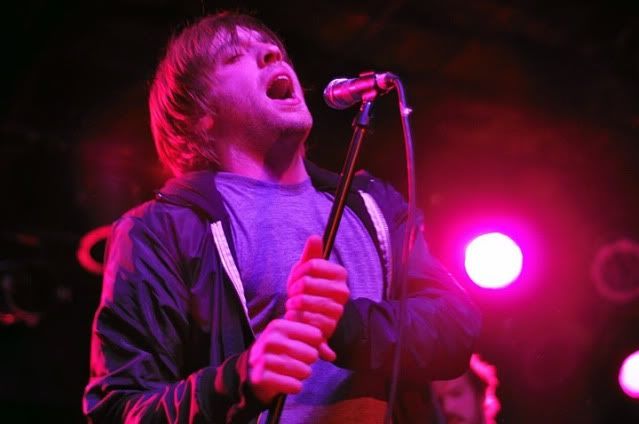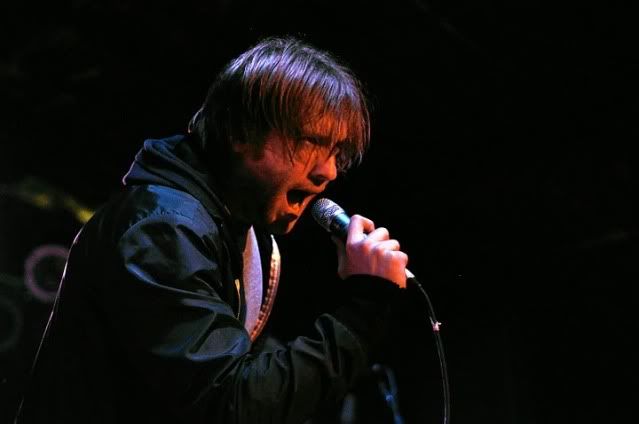 The result is a tidy, powerful charge of big guitar sounds, driven with impressive precision by the drums, fueled by the frenzied vocals of Sean Van Vleet.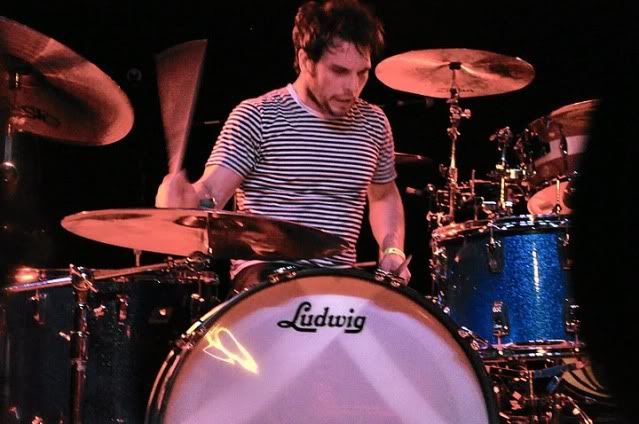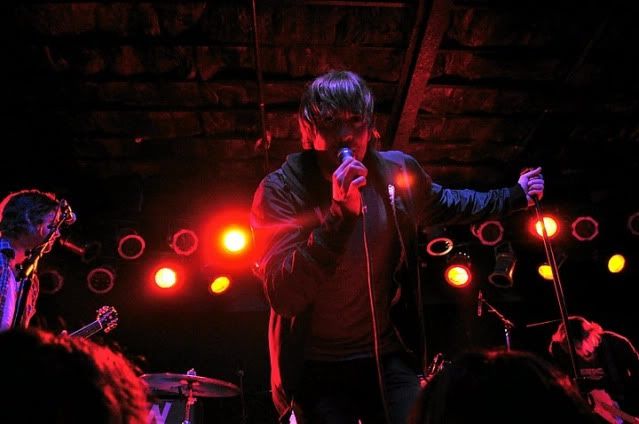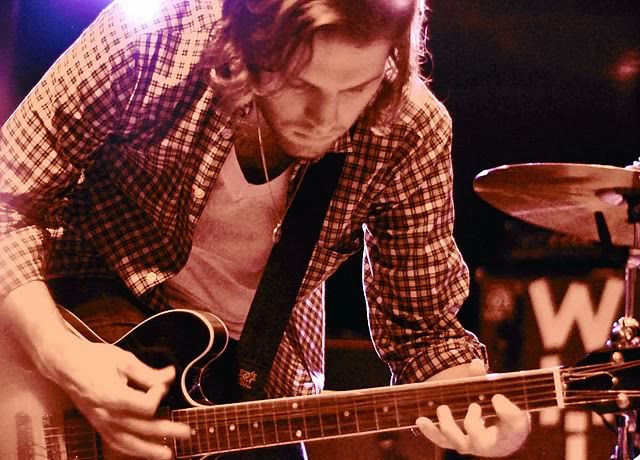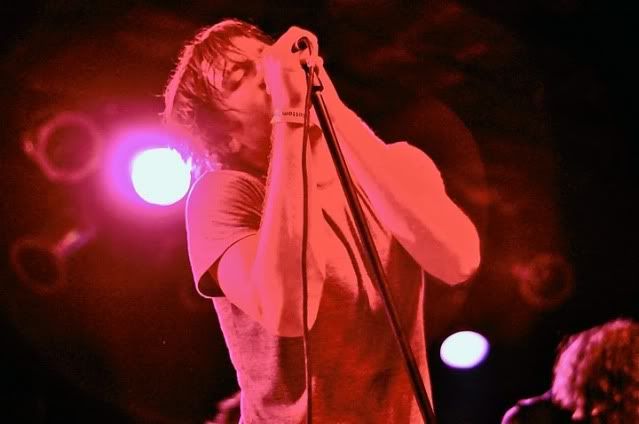 The consistency and synergy with which the band performs each track, scarcely pausing in transitions, provides an impressive non-stop delivery that only inspires hope for the places they'll go from here.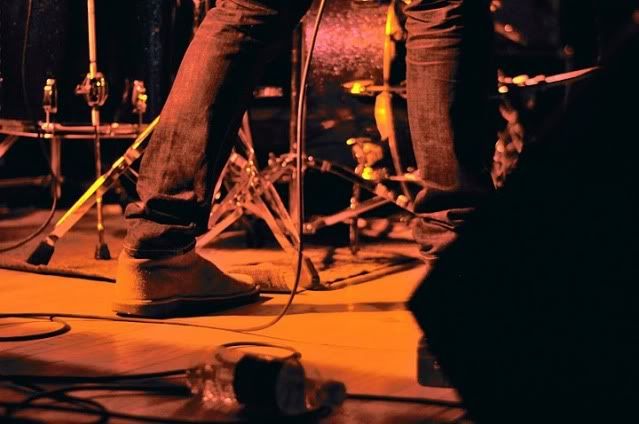 Empires are touring throughout May and June, and perform again in Chicago on June 6 at Subterranean.
Empires Official Site (Free Mp3s)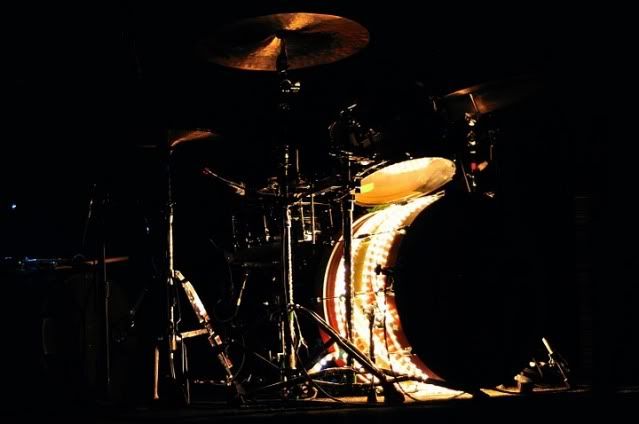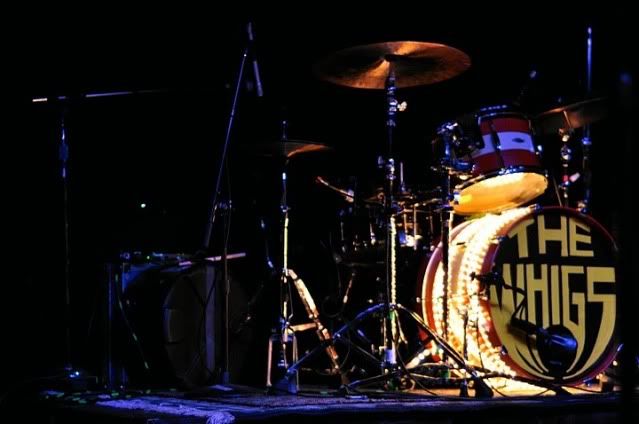 The Whigs took the stage to a very enthusiastic and eager crowd (even with a noteable shift change from the Empires set), launching immediately into their merry blend of Americana-esque southern rock.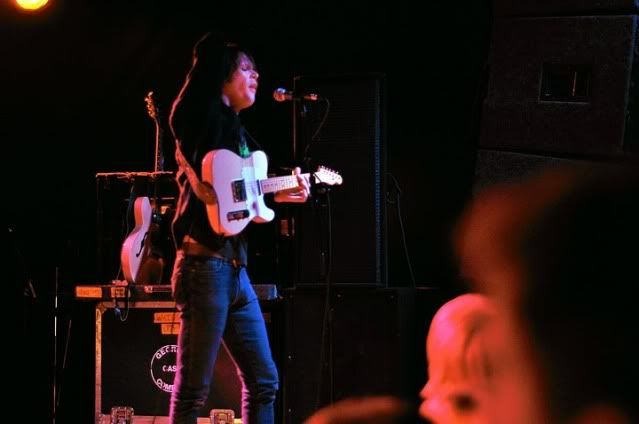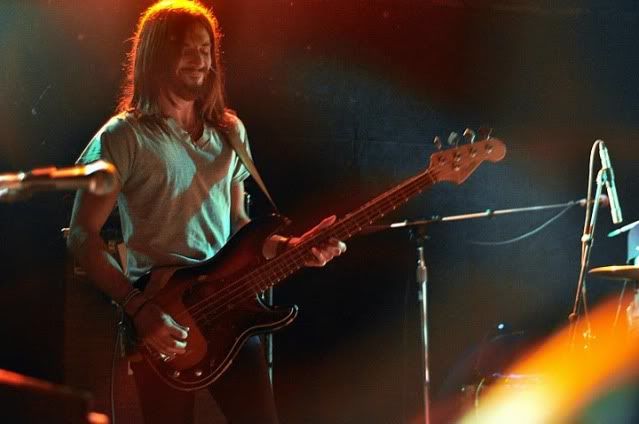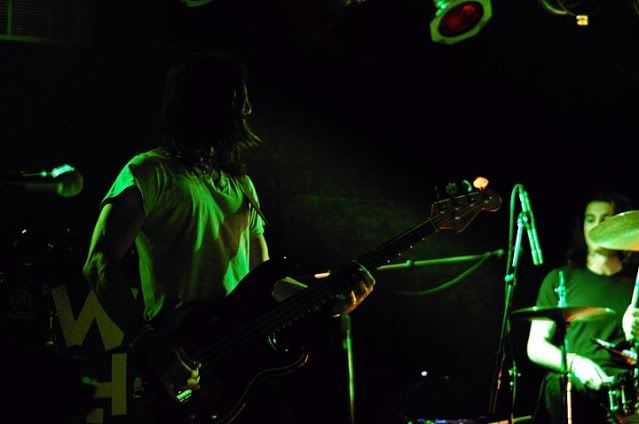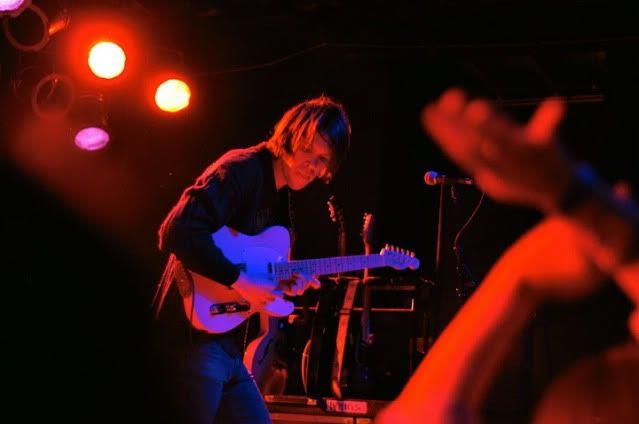 For a three piece who stand as far away from one another on stage as possible, the band keeps a tight focus, energetic and rollicking, tearing through their performance with seasoned ease.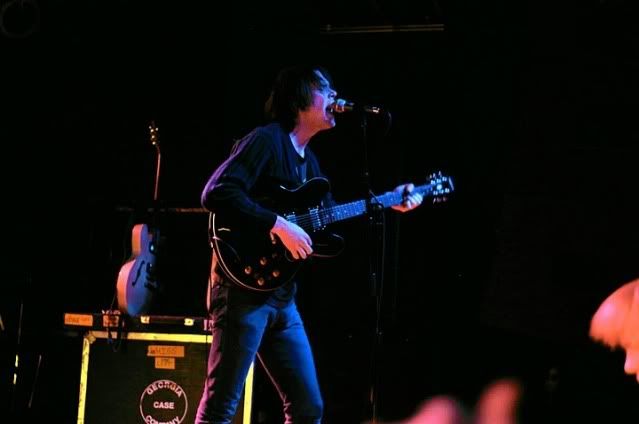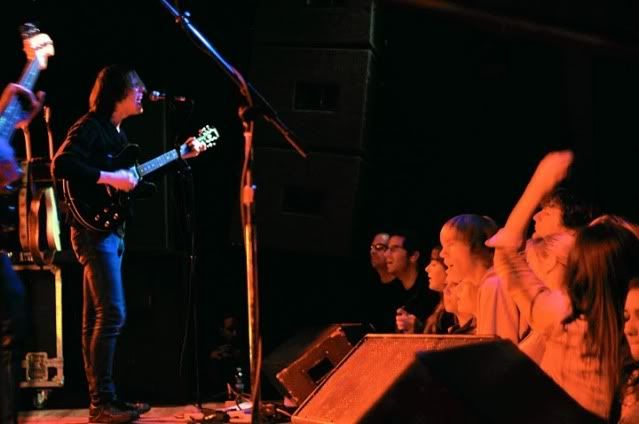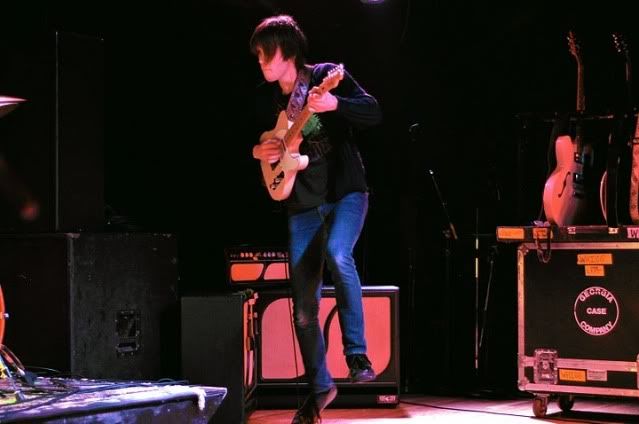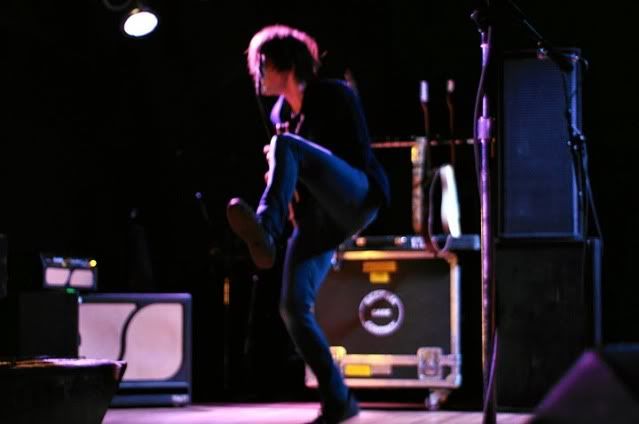 The setlist consisted more of the known tracks from their previous efforts than new material off their recently-released album In the Dark, but songs like "Kill Me Carolyne" still possess the band's signature songwriting tricks, heavy and catchy and as pleasing as lead singer Parker Gispert's leg-kicking choreography.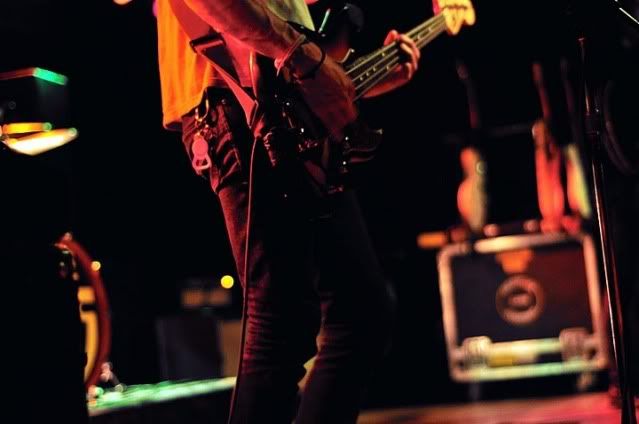 The Whigs are booked to tour throughout the summer into fall across the US.
The Whigs Official Site (Free Mp3s)
Note: If you like Chelle's review, you can leave a comment below. Photographer Jen "Coble" Hopper can be contacted directly via email at jl.coble.hopper@gmail.com and her online portfolio is on Flickr.