The SnowLeopards is the new band fronted by vocalist and rhythm guitarist, Heidi Lee. I first heard her solo work years ago on
Epitonic
, when she was going by the name of Heidi Saperstein. Her moniker is not the only change. The catchy pop-rock of
Debut
is an upbeat and wonderfully noisy departure from the haunting acoustic-pop of her previous work. This is the kind of disc that needs to be played at high volumes with the curtains drawn so the neighbours can't see you thrashing around to it. The band is also composed of lead guitarist Mike Orr, drummer Jeff Harrington, and bass guitarist Jimmy Jax, who was once in a band with Anthony Rossomando of Dirty Pretty Things.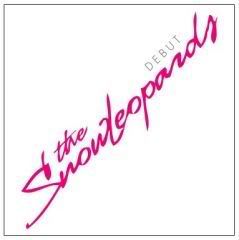 Songs like "FICU Now" and the standout track "Stuck in the Middle" are heavy with guitar, but uplifted by catchy pop melodies and Heidi's smooth vocals.
While other tracks hint at classic Pat Benetar or The Bangles with an occasional dash of Kristin Hersh or Queens of The Stone Age, the hard grind and banshee vocals definitely make "Hipmatize Me" the PJ Harvey song of the album. "Bad Fantasy" slows the pace and drops the guitars back enough to really showcase Heidi's pretty vocal range.
The darker "Mary" is my favourite track on the album with its driven guitars and thunderous drums reaching aphotic depths with vocals that alternate between eerie and melodic. And Heidi's voice sounds like a wicked hybrid of Cowboy Junkies' Margot Timmons and Garbage's Shirley Manson on the delicious "You're My Home".
"I'm on Fire (DooDoo)" is probably why The SnowLeopards are often likened to Led Zeppelin, though The Darkness may be a more appropriate comparison. This track in particular is a brilliant mix of pounding rock and echoing grandiose pop vocals.
"(Don't) Hide Away" kills the album with a softer, semi-acoustic sound that unleashes Heidi's voice.
The SnowLeopards – I'm on Fire (mp3)
The SnowLeopards – Hipmatize Me (mp3)
The SnowLeopards – Stuck in the Middle (mp3)
Buy the CD at The SnowLeopards' MySpace page.