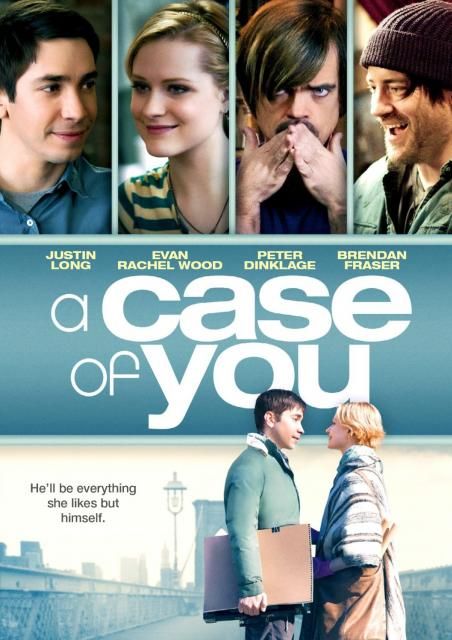 A Case of You
is an indie romantic comedy starring Justin Long and Rachel Evan Wood with some hilarious cameos by Sam Rockwell, Peter Dinklage and Vince Vaughn. I had mixed but mostly very positive feelings about this odd little film.
Justin Long stars as a struggling writer who basically stalks and seduces Rachel Evan Wood's not-so-manic pixie girl barista through social media. He pretends to be the man of her dreams based on interests listed in her Facebook profile.
Thankfully the film's direction, script and acting is so strong and interesting you quickly get caught up in the somewhat creepy romantic comedy premise. And Long's character does redeem himself by the end – after a cleverly self-aware scene with his editor.
The romantic plot aside, the film is worth watching for two very hilarious scenes: one in which Sam Rockwell portrays a has been guitar teacher and the scene-stealing elderly dancer "Raymond" in the film's finale.
Buy @ Amazon