How I adore a band who avoids the dreaded sophomore slump! Black Joe Lewis & The Honeybears are back with a successful follow-up to the loud, bawdy blend of retro soul and garage rock of Tell 'Em What Your Names Is. Set for release by Lost Highway Records on March 15th, Scandalous gives these brilliant musicians some new opportunities to show off their substantial skills.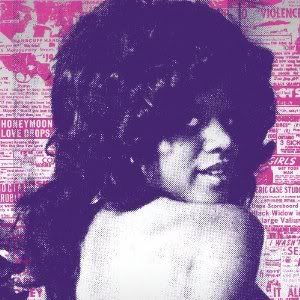 "Livin' In the Jungle" opens the album with the band's signature "garage soul" sound, but "I'm Gonna Leave You" digs down into a classic blues style. This seeming homage to blues greats like Robert Johnson is even more apparent later in the bare bones "Messin."
"Booty City" is as funky, fun and danceable as you'd expect. It's "Black Snake," however, that really kicks up the bass, the brass and the tempo. It's more of everything, with some astounding guitar work toward the end.
The hilarious "Mustang Ranch" throws a little Western tap into the soul-rock mix, but this ain't no country song. Joe's wry talking blues narration drives this bizarre and comedic tale of the band's visit to the titular Nevada brothel.
The standout track "You Been Lyin'" is the best, most exciting collaboration any album ever had. The quaking duet with "Dallas gospel funk band" The Relatives sounds like The Staples Singers and George Clinton jamming with The Darkness.
"Ballad of Jimmy Tanks" rumbles with retro brass and funk guitar. Joe's garbled vocals sound more like Reverend Peyton and The Honeybears make almost as much noise as the Rev's Big Damn Band. Despite their vastly different genres of choice, I'd love to hear the two high energy bands play together.
Don't let the title fool you, "Jesus Took My Hand" is no hymn. The finale is much more Jimi Hendrix than gospel.
Overall, the songs on Scandalous aren't quite as catchy and addictive as those on their debut, but the artistic quality of the songwriting and instrumentation may be even better this time around.
I was not granted permission to share an mp3, but you can hear samples at the links below.
BUY @ AMAZON
Black Joe Lewis & The Honeybears Official Site
Black Joe Lewis & The Honeybears MySpace