Blues singer Shemekia Copeland will return on September 25th with 33 1/3. With a guest appearance by legendary guitarist Buddy Guy and covers of songs originally recorded by Bob Dylan, Sam Cooke and Lucinda Williams, the album has both a classic and contemporary blues sound. Shemekia's voice is so strong she could sing anything, but the blues is definitely her forte.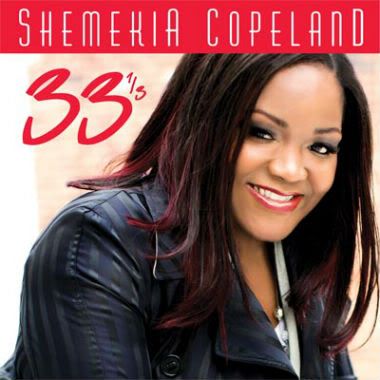 "Lemon Pie" is a fantastic start. Electric guitar seers the edges of the blues-rock melody as Shemekia wails about the poor man's (and the struggling middle class') plight.
A slowed down, blues revamp of Lucinda Williams' "Can't Let Go" follows. It's a solid cover, but pales in comparison to Lucinda's original. Of course, Car Wheels on a Gravel Road
is such a classic album, it's difficult for any artist to match.
Buddy Guy lends his exquisite guitar to the battered woman's escape anthem "Ain't Gonna Be Your Tattoo." I had the privilege of seeing Buddy and Shemekia perform at Mountain Stage a few years ago and it was one of the best concerts of my life. The song is the perfect pairing of these two colossal talents.
"A Woman" is a sultry blues ballad and "I'll Sing the Blues" rumbles and sways beneath Shemekia's substantial howl.
The latter half of the album is pleasant but nothing really stands out until the finale. Shemekia's fierce voice drops to a pretty hush on a simple but very lovely cover of Dylan's "I'll Be Your Baby Tonight."
BUY @ AMAZON
SoundCloud Streams uploaded by Concord Music
Shemekia Copeland Official Site