Sun is the first album in six years by Cat Power (a.k.a. Chan Marshall) and, as I said when I first posted about it in July, its shockingly upbeat sound is quite a departure from her previous work. This may not be the Cat Power we know, but it's definitely one we can love. Gone are the drowsy vocals and languidly morose melodies. This Cat Power is still as sultry and mysterious as she always was, but the music is very much uptempo.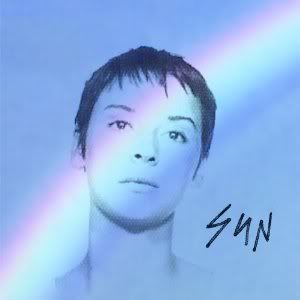 When I was a teen, I had incredible dreams
99% y'all, it's in the wall y'all
Constitution's fine you're choosing a school
So our kids know who's spinnin' the globe
Peace and love is a famous generation
"Cherokee" and "Sun" herald the arrival of the new age of Cat Power with fast, syncopated electronic beats as slinky, subtle rock guitar and pop piano snake their way through the melody. You can watch the video for "Cherokee" below.
"Ruin" kicks up the tempo even more with a soft but somewhat militant beat. You can download the mp3 below.
The stunning "3,6,9" begins with a quirky, left field rhythm slightly reminiscent of The White Stripes before dropping into a funky, blues-rock chorus that propels the song into another dimension.
"Always On My Own" harkens back to the melancholy gypsy style of Moon Pix
and The Covers Record
, but has a more trippy Mazzy Star-ish vibe.
"Real Life" has a repetitive melody that kinda irks me and "Manhattan" is kinda bland, but that's the only complaint I can make about the album.
"Silent Machine" gets things back on track with a sexy, bluesy guitar riff, hypnotic vocals and a very catchy beat.
Mesmeric multi-tracked vocals, a funky bass line and sardonic, socially conscious lyrics that quote both Nina Simone and Black Flag make the finale "Peace and Love" another standout on an all around excellent album.
There's just something so unique about Cat Power's voice, lyrics and song structure. That unusual quality makes what could be, should be pop songs something entirely different. It's unpop.
Cat Power – Ruin (mp3)*
*mp3 hosted by & posted w/ permission of Matador Records
Cat Power (a.k.a. Chan Marshall) will release her new album, Sun, on September 4th. Matador Records is offering a free, legal mp3 of the first single, "Ruin," which you can download below. If this shockingly upbeat number is any indication, the album will be a big departure from Cat Power's previous work.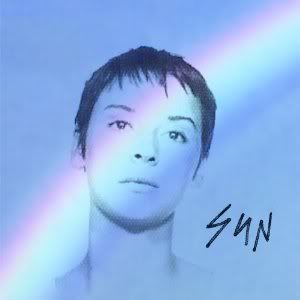 Cat Power – Ruin (mp3)*
*mp3 hosted by Matador Records
BUY @ AMAZON