Brendan here. The Interrupters is the latest documentary from Steve James, director of 1994's Hoop Dreams
– the first documentary I remember having an emotional impact on me. The Interrupters is similarly affecting. The film follows CeaseFire Chicago, a group of social workers, activists, and educators fighting against the tide of gang violence in Chicago.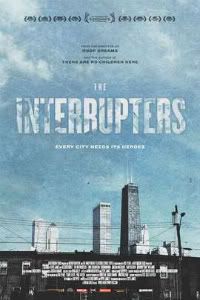 As shown in The Interrupters, CeaseFire Chicago has been effective in reducing gun violence. One of the interactions in the film which demonstrates this features "Flamo" – an angry young man who is ready to retaliate against those who wronged him, but who is persuaded by CeaseFire worker Kobe Williams to take a step back and think of the impact his actions would have on his family. The resolution of his story is a welcome reprieve from the bleakness of the overall film and of the lives documented therein.
Another noteworthy voice in the film is that of Spencer Leak, a funeral director who once drove for Martin Luther King Jr., who says regarding the election of President Obama: "I never thought I'd see that in my lifetime. But while I'm seeing the president on television and the images of him leading the free world, I'm still burying black kids. It just doesn't make sense to me."
The Interrupters is a film that deserves attention, and its absence in the Oscar nominations is a shame.
You can watch clips from the film at PBS.
Buy DVD @ Amazon