Friday night's Live on the Levee concert at Charleston's Haddad Riverfront Park was a blast from the past – the mid-1990's to be exact. Local bands Mother Nang and Crazy Jane reunited, each having split up over a decade ago.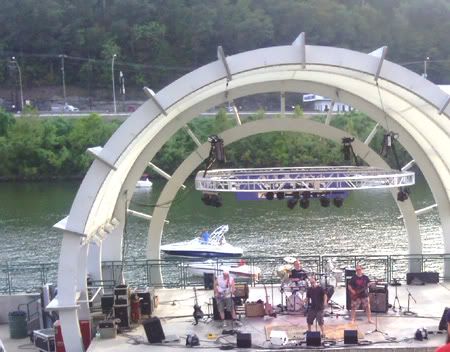 Opening act Mother Nang was a great surprise with their funky, very '90s "alternative" rock. Their heyday was a bit before my time, so I was unfamiliar with them before the concert. Their set was energetic, rhythmic and a big hit with the all ages crowd. There was even a tiny mosh pit comprised of one very enthusiastic toddler girl.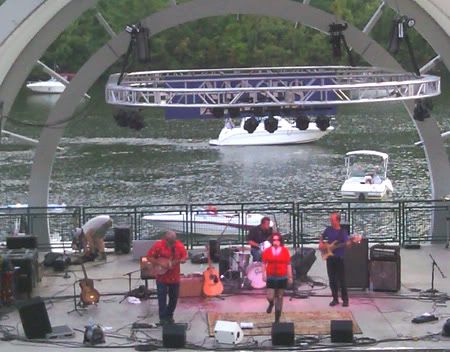 Crazy Jane took the stage to a joyous reception from the audience. Punked up in ripped black fishnets and combat boots, lead singer Karan Allen jumped and twirled around the stage as if no time had passed. Though I must admit I enjoyed the set more for nostalgia than the present, Allen's voice is still impressively strong.
Crazy Jane played several songs from their self-titled album, including my personal favorite, "Amazing." They also delved into their coffeehouse past with some old tunes from their Common Grounds days.
Like Mother Nang, Crazy Jane's music seemed to appeal to various generations as children as well as older couples danced infront of the stage and several twenty-something flowerchildren frolicked in the periphery.
I hope we'll be seeing more of both Mother Nang and Crazy Jane in Charleston. The local music scene is in desperate need of such talent.