By: Brendan
My only problem with the Punch Brothers concert at The Clay Center Sunday night was an over-familiarity with their 2012 album, Who's Feeling Young Now, which is one of my most listened-to albums of the past few years. My eagerness to hear those songs led to some small frustration with the inventiveness of their set list. It was however, a very memorable concert.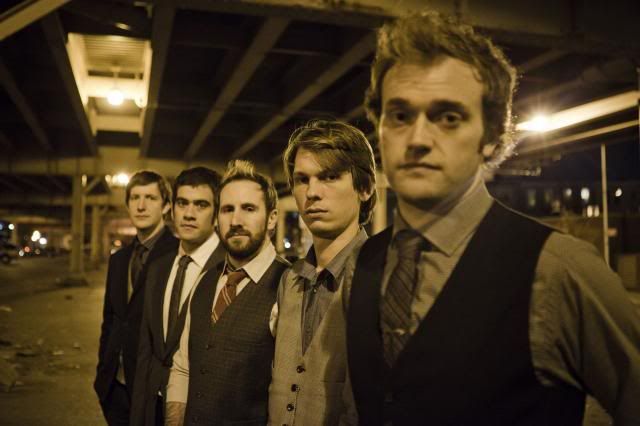 Crooked Still's Aoife O'Donovan was a welcome solo opening act. Highlights from her set included "Lay My Burden Down" and "Beekeeper." I also appreciated her mention of Irish singer Paul Brady having introduced her to "The Lakes of Pontchartrain," and the crowd welcomed a mention of local coffee house Moxxee.
The Punch Brothers kicked off with a Josh Ritter cover, "Another New World," from their Ahoy EP. A a good choice, the wave of music built to climax until a tsunami of sound was unleashed. Chris Thile was amiable as always during his crowd banter, mentioning that since he's only played here on Sundays, he's not sure Charleston WV exists outside of that day. During "This Girl," the seeming effortlessness of Thile's efficiency with his mandolin was staggering. Paul Kowert's double bass was given time to shine during a new instrumental "about beer" and Noam Pikelny exhibited his banjo expertise during "This Is The Song." Thile then managed to get a cheer for Debussy, leading the group in "Passepied" from the composers Suite Bergamasque. He even sang a phrase from "Clair de Lune," the preceding movement, in his introduction.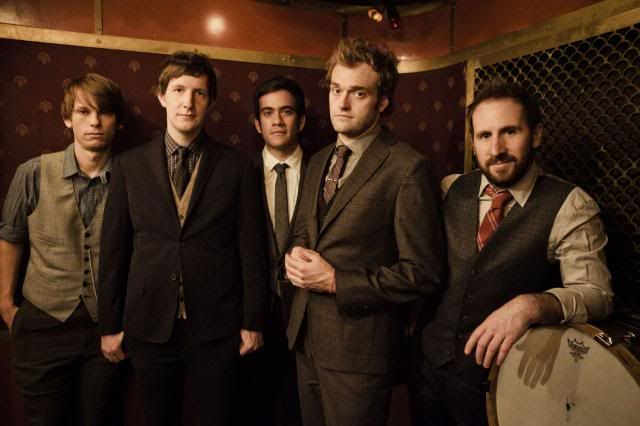 Aoife O'Donovan joined the five guys for "Here and Heaven," which was one of two tracks on which she collaborated with Thile for The Goat Rodeo Sessions. Her voice was very welcome and I wish it had seasoned some more familiar Punch Brothers sings.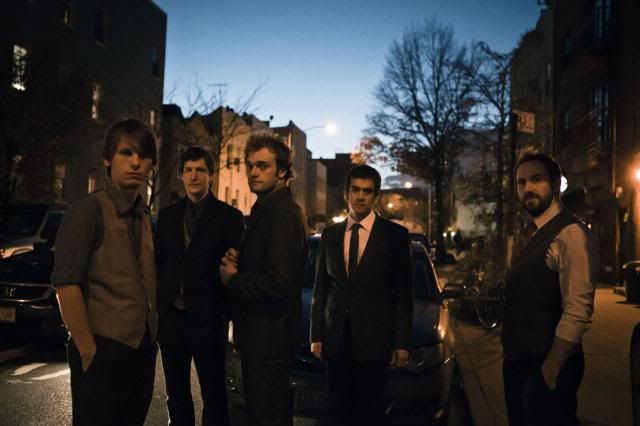 The one-quarter West Virginian, warm-toned-suit wearing Chris Eldridge fronted the group for a highlight of the evening, cultivating crowd enthusiasm with particular emphasis on the lyric "well, she ain't much to see but she looks good to me through the bottom of the glass." The song was perhaps most famously recorded by The Seldom Scene, a band featuring Eldridge's father Ben.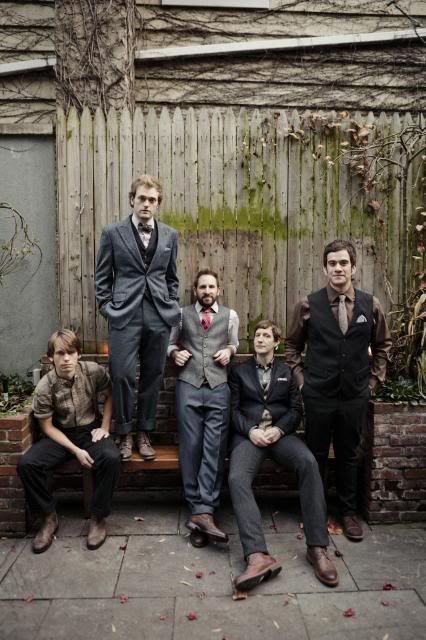 The band returned to Who's Feeling Young Now for "New York City." I closed my eyes and basked in its light. For me, there's something magical about that particular set of songs. You can get a taste here.
I was taken with Thile's movements. At times he looked like a flatfoot dancer, at times like a tree wavering in the wind. Not since Natalie Merchant whirled around the stage at the Joan C. Edwards Performing Arts Center in 2006 have I been so captivated by a performer's motion. The concert wound down with another new track, "Julep," which reminded me of the Kent Haruf novel Benediction.
Another charming moment came at the encore. Responding to the crowd's pleas for a Radiohead cover, Thile said "Would you believe we have one all picked out? Bands and their plans." I was very happy with their choice, "The Auld Triangle," which originated in a Brendan Behan play and was featured on the Inside Llewyn Davis soundtrack. The concert concluded with one of their most popular songs, "Rye Whiskey," with cries of "Oh Boy!" emanating from the audience.
These boys are busy. Gabe Witcher co-wrote and arranged some music for HBO's True Detective. NPR is now streaming the new Nickel Creek (featuring Chris Thile) album for a limited time. Paul Kowart is featured on this new album with Brittany Haas & Jordan Tice. You can sample Noam Pikelny's work outside the group here. And Chris Eldridge will soon tour with Julian Lage.
Some other notable Punch Brothers works include the song "Dark Days" for The Hunger Games soundtrack and three collaborations with Dierks Bentley on his Up on the Ridge album. And you can hear Punch Brothers live on Mountain Stage.
Buy Punch Brothers Music @ Amazon
Punch Brothers Promotional Photographs by Danny Clinch, Posted Here With Permission of None Such Records