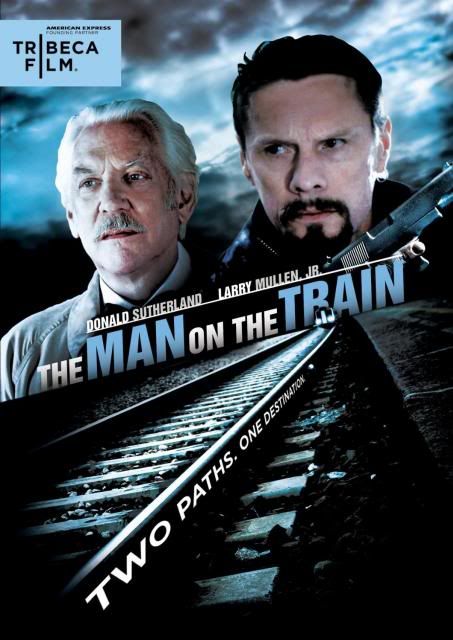 The Man on the Train is a quietly remarkable, intelligent, intensely poetic film about the unlikely and somewhat bittersweet friendship between two very different men.
A remake of the French film, L'Homme du Train
, The Man on the Train stars U2's Larry Mullen and the brilliant Donald Sutherland — the latter of which really deserved an Oscar for his performance.
Mullen effectively portrays a mysterious, sullen drifter whose chance encounter with a retired, lonely poetry professor (Sutherland) leads both men to examine their respective life paths and personalities.
As the silent drifter is forced to stay with the overly chatty professor, their initially stilted, socially awkward conversation grows into a thought-provoking dialogue spanning several days as each reveals their unexpected envy of the other's life.
The unusual relationship is summed up best by two scenes: one in which the repressed professor pretends to be Wyatt Earp with the drifter's gun and the other in which the tough drifter peruses books and listens to classical music with the professor's unlit pipe in his mouth.
It's a slow moving but beautiful, literary film with refreshingly elegant direction and acting.
A subtle suspense simmers just beneath the surface of the story as it becomes evident that both men hide their own deep, dark secrets…which come crashing into the light on their final day together. The end was a bit too darkly ambiguous for my taste (proving, I suppose, the Professor's Henry James quote that "Americans want tragedies with happy endings"), but it was clever and I otherwise loved the film.
Buy DVD @ Amazon