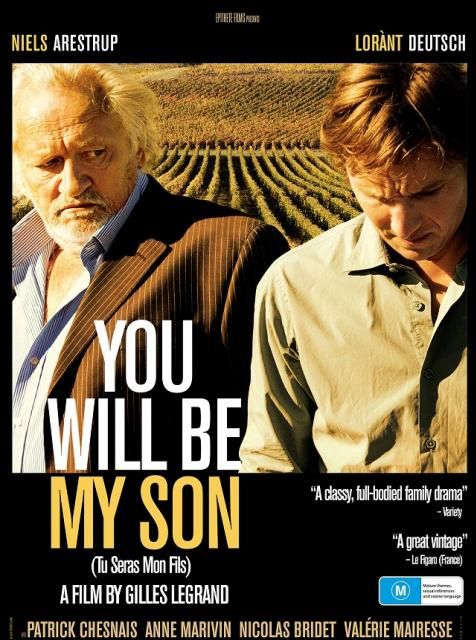 You Will Be My Son
is an exquisite, mesmeric French film about family drama, a picturesque vineyard and a whole lotta wine.
The film centers on an elderly, coldhearted owner (Niels Arestrup) of a prestigious family vineyard who shamelessly plots to disinherit his own disappointing son (Lorànt Deutsch) in favor of his ailing manager's more talented and charismatic heir (Nicolas Bridet).
A Chekovian beginning leads to a Shakespearean finale with plenty of beautiful scenery and winetasting in between.
Buy DVD @ Amazon