As I posted in March, Google Reader will be shutting down on July 1st. So if you have been using Google Reader to keep up with Muruch, you will need to add Muruch's RSS Feed to the rss reader or app of your choice.
Like most working Americans, I am stuck using free, web-based readers on IE of which there aren't many any more and certainly not many that are reliable. I've tried them all – Bloglines, BlogLovin', Feedshow, Newsgator, Pulse, The Old Reader…I could go on and on. None of them catches posts as well or as frequently as Google Reader did.
Digg is supposed to be working on a Google Reader replacement, but they haven't released it yet. So if anyone has any free, web-based, IE-compatible feed reader recommendations, please comment!
I loved the Feedly app when I tried it on my Android phone, so I would highly recommend using it if you have more flexibility. It not only comes as an app for Android, Apple and Windows devices, but there is also a Feedly Firefox extension. What I like about Feedly is it seems to reliably grab all my feeds and keep them in my sorted folders, but there's also a neat option to randomize them and mix them in with other stories and some other discover type features I haven't had the time to explore yet. Oh and it has the option to import your Google Reader subscriptions, so you don't have the hassle of adding individual feeds.
Thanks to the commenter who informed me that Feedly now has a web-based, IE-compatible reader! It even has a simplified, title-only view option that's closer to the Google Reader view (the app has a more modern magazine look). Feedly is now by far the best feed reader that I've found for any browser on any device. If you create an account before July 1st, you still have time to import your Google Reader subscriptions. Go now go! And please follow Muruch there if you do: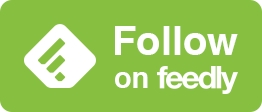 Also, Muruch readers on Twitter can follow: @muruchblog
And at least for now, Muruch readers on Facebook can receive notifications by following: http://www.facebook.com/muruchblog. Though due to Facebook's continuing privacy "glitches," I make no guarantee that I will stay there.
Note: it's "muruchblog" as the user name muruch was taken on both sites.
In all cases, you will still need to visit the actual Muruch website to read full reviews and comment. And you might want to bookmark us since external sites are obviously so unreliable.