The Jayhawks just may be the most likable band of all time. That's not to say that any of their albums are really my all-time favorites, but the irresistable joy and warmth of their music always makes me feel better for having listened to it. The same is true of their new album, Mockingbird Time. Set for release on September 20th via Rounder Records and reuniting the band with founding members Gary Louris and Mark Olson, the new disc continues The Jayhawks' signature friendly folk-rock sound.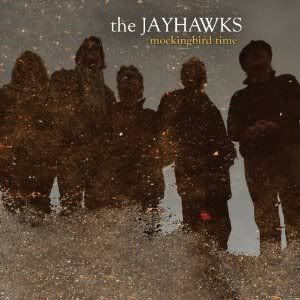 "Hide Your Colors," the anthem of encouragement which opens the album, shines with the kind of gentle, jubilant light of The Grateful Dead's "Sugar Magnolia
" or The Beatles' "Free as a Bird
."
The rest of the disc doesn't thrill me quite as much, but the fact remains that hearing the music of The Jayhawks is like receiving an unexpected call from an old, dear friend. You're always smilling by the time you hang up.
I was not granted permission to share an mp3, but you can hear samples at the links below…
Buy @ Amazon