Like most of the human population, we in the Muruch household love Pharrell's cheery smash "Happy
" from the Despicable Me 2 soundtrack
. The irrepressibly upbeat, Oscar-nominated tune is also featured on former Neptunes and N.E.R.D. singer-producer Pharrell's new sophomore solo album, GIRL
.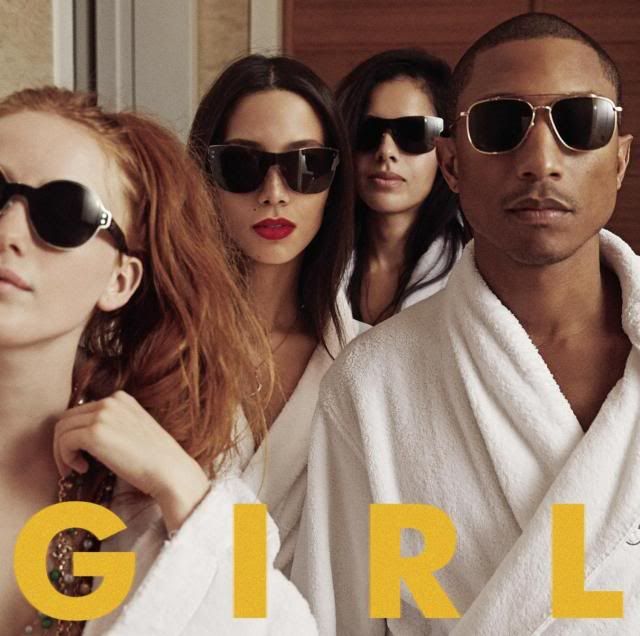 From the Jackson meets Timberlake vibe of the opener "Marilyn Monroe" through the duet with Justin Timberlake himself "Brand New," the album is brimming with the smooth falsetto and peppy electro-soul charm we've come to expect from any Pharrell song.
"Happy
" is by far the standout track, but "Hunter" is another catchy favorite.
The album isn't without its flaws. The Daft Punk guest spot "Gust of Wind" is surprisingly forgettable and songs like "Little Queen" and the Reggae Lite duet with Alicia Keys, "Know Who You Are," sound more like album filler than actual songs. But overall GIRL is an extremely enjoyable listen.
Buy @ Amazon