Tag Archives:
hedwig and the angry inch
In addition to my usual year end lists, I've also compiled Best of the Decade lists. Following are my favorite albums that were released between 2000-2009…
Muruch's Best of the Decade: Albums
25. Muse: The Resistance
This is one of those albums that has classic potential, and I expect to move its way up the list as the years go by. A quote from my review: "Integrating classical and opera music into their theatrical electro-rock sound, Muse have created one of the most exciting song cycles I've ever heard."
24. Gaba Kulka: Hat, Rabbit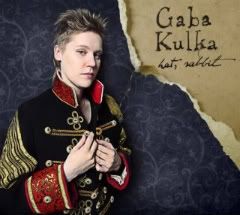 It was difficult to narrow how Gaba's releases to just one, but I think her latest is her strongest to date. As I said when I named it #4 on my Top Albums list, it is "probably the most unusual and creative album" of 2009.
Buy @ Amazon
23. Soundtrack: Once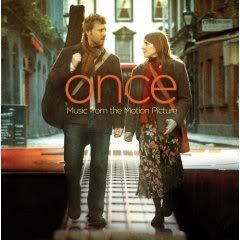 The soundtrack to the Irish independent film Once features The Swell Season's Glen Hansard and Marketa Irglova. I said in my 2007 review that Hansard's "lyrics are deeply poetic, his music is heart-wrenchingly lovely, and his beautifully raw voice conveys emotion as if the man were literally ripping his own chest open as he sings."
22. Antony & The Johnsons: Antony & The Johnsons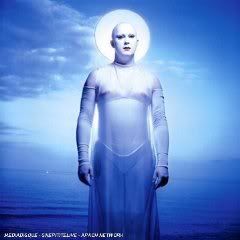 Instead of a best of 2005 list, I deemed it The Year of the Bird and that post says everything about how Antony's music made me feel when I first heard it. While I Am A Bird Now was their more popular release, I've always favored their self-titled 2000 album.
Buy @ Amazon
21. Pina: Quick Look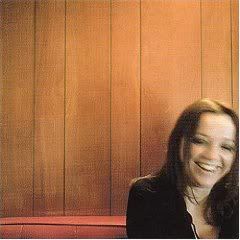 Pina sadly remains my best kept secret. I discovered her in the early aughts when a French pal shared mp3s of "I Loved the Way" and "Bring Me a Biscuit." I also love Pina's 2005 release Guess You Got It, but the rougher edges of Quick Look's production fit better with her "Gothic folk" style.
Buy @ Amazon
20. Kasey Chambers & Shane Nicholson: Rattlin' Bones
My 2008 review summed it up: "The flawless beauty of this album is almost beyond my comprehension."
19. Hem: Funnel Cloud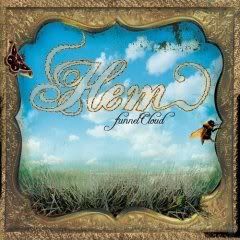 I like this album even more now than when I called it a "nearly perfect album" in my 2007 review.
18. Damien Dempsey: To Hell or Barbados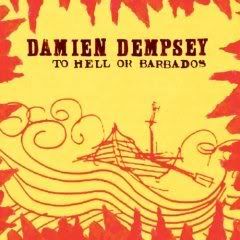 As I stated in my 2007 review, the album is a "genre-hop through folk, rock, electronica, and reggae…but the genre gymnastics still take a back seat to the stunning quality of Dempsey's voice."
17. Anais Mitchell: The Brightness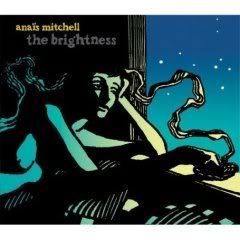 My 2007 review said: "Like the greatest of classic literature, the compositions on The Brightness are the kind that softly seep through your skin and slowly make their way into your heart and mind before exploding in dazzling display of amazement."
14. Xavier Rudd: Dark Shades of Blue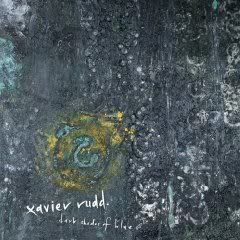 Xavier has quickly become my favorite male artist in recent years, and as I said in my 2008 review: "the astounding quality of his songs make me wonder if future generations might consider Xavier Rudd to be the greatest artist of this era."
15. Mavis Staples: Never Turn Back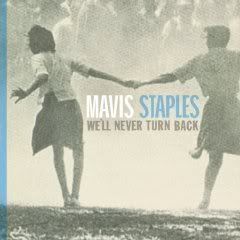 I'm almost ashamed not to put this at #1, because in many ways this is the greatest album of the past two or three decades. I simply don't listen to it often as the albums listed below. I suppose this is because the weighty subject matter requires a certain mood. But as I said when I reviewed it two years ago: "We'll Never Turn Back is what music should be. Gut-wrenching blues, earth shaking beats, hip swaying rhythms, deeply moving lyrics, and a rich voice that defies description."
14. Luminescent Orchestrii: Too Hot to Sleep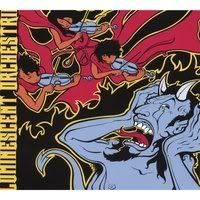 I deemed 2005 "the year of the bird," but that's only because I didn't hear Luminescent Orchestrii until 2007 when I said: "there's a definite connection between their frenzied, violent approach to orchestral instruments and the punk cabaret of The Dresden Dolls, but neither description fully captures their unique and unearthly sound."
13. Flogging Molly: Swagger
This album ushered in the Celtic Punk craze of the decade. There's no such thing as a bad Flogging Molly album, but this one was definitely their best.
Buy @ Amazon
12. Vienna Teng: Inland Territory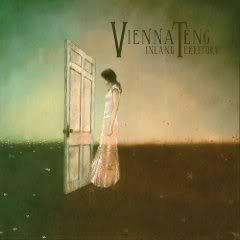 In my review I called Inland Territory a grand "display of Vienna Teng's brilliance, grace, and talent." I continue to fall more and more in love with this album with each listen.
11. Kurt Vonnegut & Dave Soldier: Ice-9 Ballads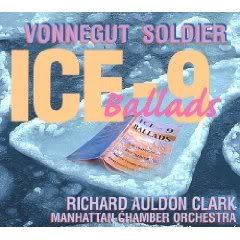 My #1 album of 2009. As I said in my review: "I can't imagine a more perfect score for my favorite novel of all time."
10. Mary Timony: Mountains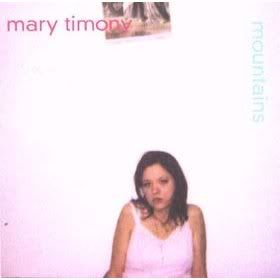 I had never heard of former Helium singer Mary Timony until a friend sent me this album shortly after its 2000 release. Mary's unusual mix of Medieval folk, chamber pop, and indie-rock was unlike anything I'd heard before, and it remains one of the most strangely beautiful recordings I've ever heard.
Buy @ Amazon
9. Reverend Peyton's Big Damn Band: The Whole Fam Damnily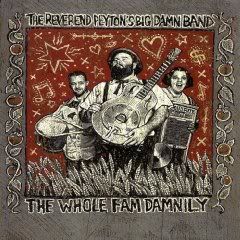 My #1 album of 2008. In my review, I called it an "inebriating concoction of swamp stomp and backwoods pluck." But in subsequent listens I've found myself drawn more to The Rev's lyrics, which accurately capture the perils of modern rural life.
8. Allison Crowe: Live at Wood Hall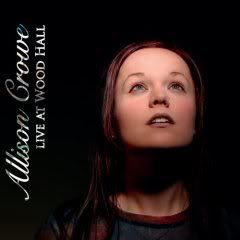 Oh that voice! Still gives me chills. I've posted about Allison Crowe so many times over the years that I consider her Muruch's musical mascot. As I said in my 2007 review: "there's really no way to convey through mere words how much the music on Allison Crowe's Live At Wood Hall moves me" Forget Susan Boyle, Allison sang the definitive cover of "I Dreamed a Dream." (mp3)*
7. Soundtrack: Buffy the Vampire Slayer: Once More With Feeling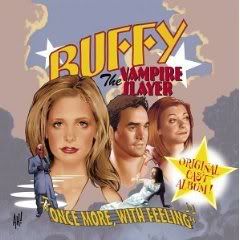 I always call it the "Buffy Musical" rather than its proper title Once More With Feeling." Years before Dr. Horrible, Joss Whedon wrote a hilarious, poignant, and very catchy musical for an episode of Buffy The Vampire Slayer. I don't know how well the songs translate if you never watched the Buffy series, but I still love singing along to the soundtrack. The album features vocals by actors Sarah Michelle Gellar, Allison Hannigan, Michelle Trachtenberg, Nicholas Brendon, James Marsters, and Anthony Stewart Head. This is an example of why file sharing works – I and several friends burned our own soundtracks from mp3s recorded directly from the televised episode long before the soundtrack was released, yet we all purchased the official album once it became available.
Buy @ Amazon
6. Xavier Rudd: White Moth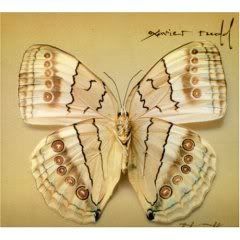 I could easily include all of Xavier Rudd's albums on this list, but I tried to limit myself to just two. My 2008 review said: "Rudd deems the album his "proudest work" and it's easy to understand why." But it's really only been with repeated listens over the past two years that I've grown to love and truly appreciate its magnificence. And nothing speaks to the greatness of an album like having a panic attack when you think you've lost it and knowing you must replace it immediately. Fortunately, I found my copy!
5. Damien Rice: O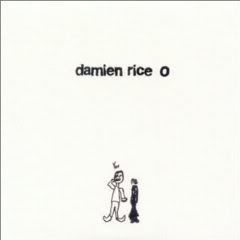 Unlike most Americans, I heard and fell in love with O when it was originally released in Ireland in 2001. My clothbound first edition of the album is a collector's item now, but I wouldn't part with it for anything. Rice seems to have faced some post-hype backlash in recent years, but that doesn't erase the brilliance of this album. Most remember it for Lisa Hannigan's delicate harmonies, but Rice's use of strings and opera music were also very unique at the time. And the album as a whole has withstood changing trends in music over the years.
Buy @ Amazon
4. Fiona Apple: Extraordinary Machine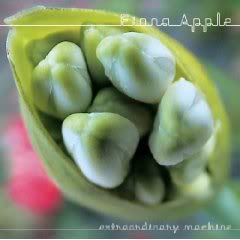 This is another example of why file sharing can have a positive effect on album sales. Remember "Free Fiona"? If you don't, Fiona recorded a version of this album with producer Jon Brion and her label initially refused to release it. Mp3s of the demos were leaked online, the fans loved them, and a huge campaign called "Free Fiona" was launched in hopes of getting the album released. It worked, though Fiona re-recorded most of the album for the official release. I was one of many who purchased the album even though I had the demo mp3s. My 2005 review also shifted the focus of this site from simply sharing music to encouraging people to purchase albums. It has since become one of my favorite albums ever, and I hope Fiona decides to grace us with another release in the near future.
Buy @ Amazon
3. Soundtrack: Hedwig & The Angry Inch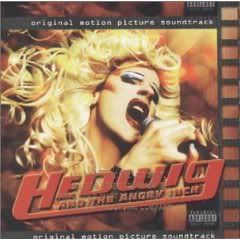 Among the 2000-04 archives of this site that have been lost were my reviewes of the movie Hedwig & The Angry Inch (which I saw in a double bill with The Anniversary Party at a local film festival) and its soundtrack. Whether or not you're familiar with John Cameron Mitchell's awesome musical about a German transgender rocker, the soundtrack is one of the best rock albums of all time. There are thunderous punk rock numbers like "Angry Inch" and heart-melting ballads like "Origin of Love." Why Mitchell continues to act instead of record music is a mystery to me.
Buy @ Amazon
2. Old Crow Medicine Show: Big Iron World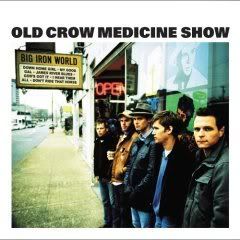 In my November, 2006 review, I said "I don't believe I've ever said this about an album before, but I think Old Crow Medicine Show's Big Iron World is just about perfect." I stand by that statement. I've played this album more than any other released in the past three years, and only one band could keep it from the number 1 spot…
1. The Dresden Dolls: The Dresden Dolls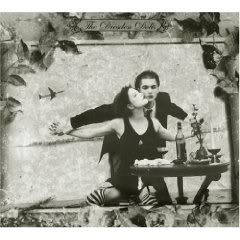 Anyone who knows me or has been a longtime reader of this site knows that The Dresden Dolls are/were my favorite band. My posts about their self-titled debut (and the live A Is For Accident
album that preceded it) were also lost with early archives of this site, but I've raved every other Dresden Dolls release since then. After "Over the Rainbow", The Dresden Doll's "Girl Anachronism" is my favorite song and this is possibly my all-time favorite album. Amanda Palmer proves without a doubt that – in the right hands – the piano is the most punk rock of all instruments.
Buy @ Amazon
*mp3 hosted by & posted w/ permission of artist
In addition to my usual year end lists, I'm also doing decade lists. Following are my favorite films that were released between 2000-2009…
Muruch's Best of the Decade: Films
20. Mama Mia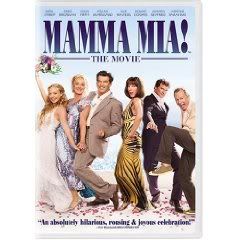 I didn't expect to include this musical on the list until my husband reminded me how much we enjoyed it. When it comes to favorite movies that I watch again and again, I tend to lean toward happy flicks. Whatever the Abba-centric Mama Mia lacked in substance, it made up for in fun and catchiness. And I just adore Colin Firth and Pierce Brosnan.
Buy @ Amazon
19. Tape
Everyone always remember Robert Sean Leonard's performance in Dead Poets Society
, but I think the best role of his career was in Richard Linklater's claustrophobic 2001 film Tape. The film co-starred Ethan Hawke and Uma Thurman as high school friends who have a bitter reunion with Leonard's character in a motel room. The acting was so authentically tense and uncomfortable that I don't think I'd rewatch the film. But it is unquestionably brilliant.
Buy @ Amazon
18. Psycho Beach Party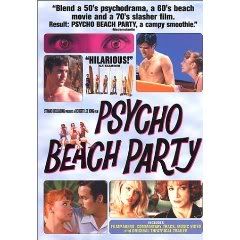 This one might be higher on the list if I saw it again, but it's been nearly a decade since a quirky friend of mine introduced me to his favorite film and I haven't had the pleasure of watching it since then. Charles Busch's twisted parody of 1960s surfing movies starred then unknown actors Lauren Ambrose (Six Feet Under) and Nicholas Brendon (Buffy) as beach-lovin' kids embroiled in a series of murders.
Buy @ Amazon
17. Starting Out in the Evening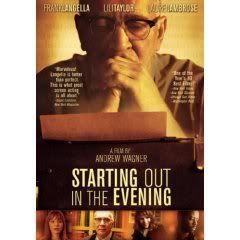 As I said in my 2008 review, the wonderful film adaption of Brian Morton's novel
"stars Six Feet Under's Lauren Ambrose as Grad student Heather Wolfe, who is writing her thesis on Leonard Schiller (Frank Langella), the reclusive novelist whom she adores."
16. Vanilla Sky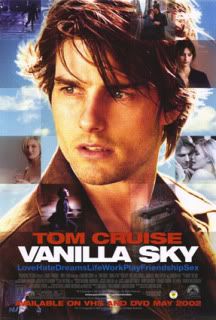 I think my husband and I are in the minority in loving Cameron Crowe's 2001 remake of Open Your Eyes
. It's a surreal fantasy and thriller about the misadventures and romances of an egotistical rich brat played by Tom Cruise.
Buy @ Amazon
15. 2 Days in Paris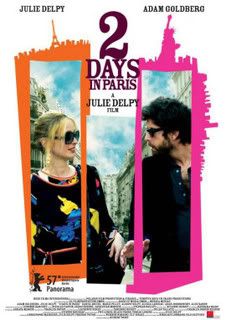 Actress Julie Delpy wrote, directed, and starred in this 2007 comedy about a couple's wacky and awkward two days in Paris. As I said in my 2008 review: "Delpy's characters are painfully, amusingly authentic and relatable. Especially for those of us that are one half of a transatlantic couple."
14. Enchanted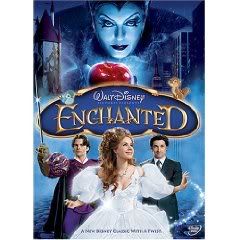 Disney's 2008 romantic comedy that starred Amy Adams as a cartoon princess transported to real world Manhattan is probably a recent enough release that I don't need to say much here about the actual movie. It was sweet, funny, and fun to sing along with.
Buy @ Amazon
13. Eternal Sunshine Of The Spotless Mind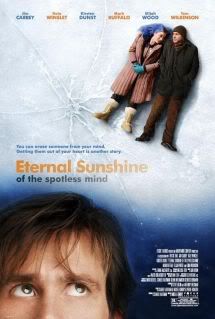 Charlie Kaufman wrote the script for this strange 2004 film that starred Kate Winslet and Jim Carey as a recently broken up couple who literally have their memories of each other erased from their minds.
Buy @ Amazon
12. Amélie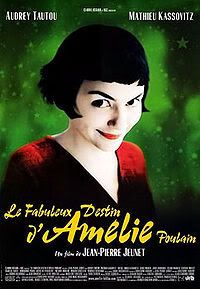 The 2001 French romantic comedy about shy waitress Amélie Poulain introduced the world to adorable Audrey Tautou and is one of the most beautifully directed films ever.
Buy @ Amazon
11. Up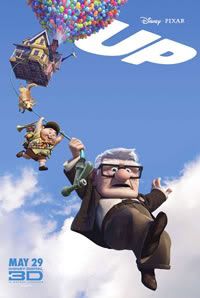 In my review of Pixar's animated film Up last June, I called it "Wizard of Oz awesome." I think that says it all.
Buy @ Amazon
10. The Anniversary Party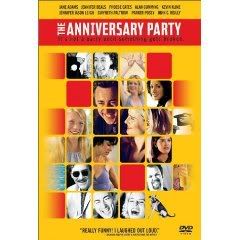 I don't know if any of the old readers are still around, but I raved The Anniversary party on the old Muruch site back in 2002 (the archives of which were lost when I switched domains). The indie film was written and directed by Alan Cumming and Jennifer Jason Leigh, who starred as a troubled semi-famous couple hosting an anniversary party to celebrate their post-separation reunion. The ensemble cast included Parker Posey, John C. Reilly, Gweneth Paltrow, Kevin Kline, Jennifer Beals, and featured a hilarious cameo by Phoebe Cates.
Buy @ Amazon
9. High Fidelity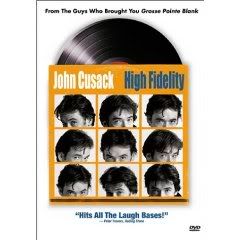 The 2000 John Cusack movie is one of the best book-to-film adaptions ever. The secret to its success was the completely American transformation of the very British characters and setting of Nick Hornby's brilliant novel
. The film made a star of Tenacious D's Jack Black, but what I loved most about it was the authentic portrayal of a couple trying to decide if love is enough to keep them together when it seems they want different things from life. And of course I love the way music is woven throughout the story, the Top 5 lists, and the protagonist's comical encounters with ex-girlfriends.
Buy @ Amazon
8. Elf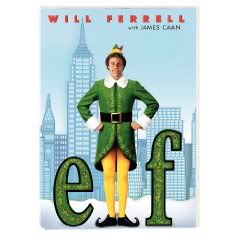 This adorable comedy 2003 comedy about a human (Will Ferrell) who thinks he's an elf was funny, sweet, and also paved the way for She & Him by showcasing the beautiful voice of Zooey Deschanel.
Buy @ Amazon
7. Best in Show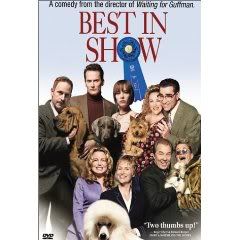 Christopher Guest's parody of a dog show is one of the funniest comedies ever, thanks to a brilliant ensemble cast that included Parker Posey, Catherine O'Hara, Fred Willard, and Glee's Jane Lynch.
Buy @ Amazon
6. O Brother Where Art Thou?
Only The Coen Brothers' would think to set an adaption of Homer's Odyssey in 1930s Mississippi, let alone transform the epic into a quirky road picture comedy centering around three chain gang escapees. This is a film that has gotten even better with each viewing over the years, and its soundtrack brought bluegrass and folk music to the mainstream.
Buy @ Amazon
5. Hedwig & The Angry Inch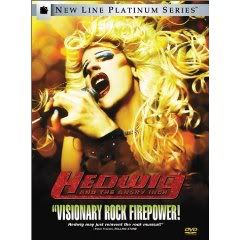 John Cameron Mitchell's outrageous 2001 musical about a transgendered punk-rocker from Berlin is not for the easily offended, but it's hysterical if you have a good sense of humor. It also featured some of the best rock songs ever recorded.
Buy @ Amazon
4. Zoolander
If the order of this list were based solely on how many times I've watched and/or laughed at a movie, Ben Stiller's bizarre 2001 flick about a dim male model would be #1. It seems to have become somewhat of a cult favorite in recent years, but I still don't think it gets enough credit for being a great comedy. Sure, it's silly and more quotable than respectable. But it's hilarious and unique, and I love it.
Buy @ Amazon
3. Wonder Boys
I rewatched and reviewed this 2001 gem about an aging novelist earlier this year, and as I wrote then: "It's a rare film in that it is equally poignant and hilarious, and impossible to compare to anything else.."
2. Before Sunset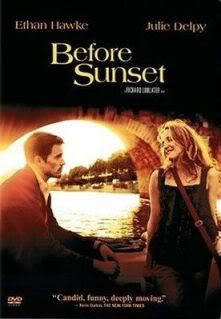 Richard Linklater's 2004 sequel to Before Sunrise
is even better than the original. Not only do we finally find out if star-crossed lovers Celine and Jesse were ever reunited, but the film is lovely and intelligent in its own right. It's beautifully directed and brilliantly acted by Julie Delpy and Ethan Hawke, whose characters have much more substance and scars than when we first met them nine years before.
Buy @ Amazon
1. Almost Famous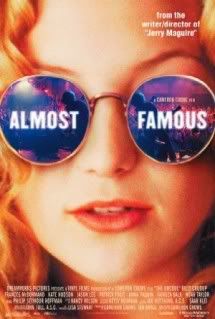 I loved Cameron Crowe's film about a young music journalist following a classic rock band on tour when it was first released in 2000, but now I absolutely adore it. Back then I enjoyed the music, humor, and Kate Hudson's hippie-fairy "band-aid" character Penny Lane. Now I find myself relating to William's (Patrick Fugit) evolution from wide-eyed music enthusiast to conflicted music writer. And the best part of the film is its mood and style. It has that rare quality that all great classic movies posses – atmosphere. Instead of feeling like you're watching actors play their parts, you find yourself so completely drawn into this fictional world that you forget it's a movie. It's a beautiful, funny, artistic piece of cinema and has become one of my favorite films of all time.
Buy @ Amazon