Elton John released The Diving Board, his first solo album in seven years, back in September but I only recently bothered to listen to it and now I'm kicking myself for taking so long to hear this beautiful, masterful record. Elton is one of those artists I often take for granted, mostly because his public persona has overshadowed his music in the past decade. I almost always like his music – particularly his '70s and '90s releases – but for whatever reason never of him as a favorite artist. But that may change with this album. Produced by T Bone Burnett, The Diving Board finds Elton John making a welcome return to his musical roots with a basic piano-bass-drums set-up and features some of his finest piano playing in the past four decades.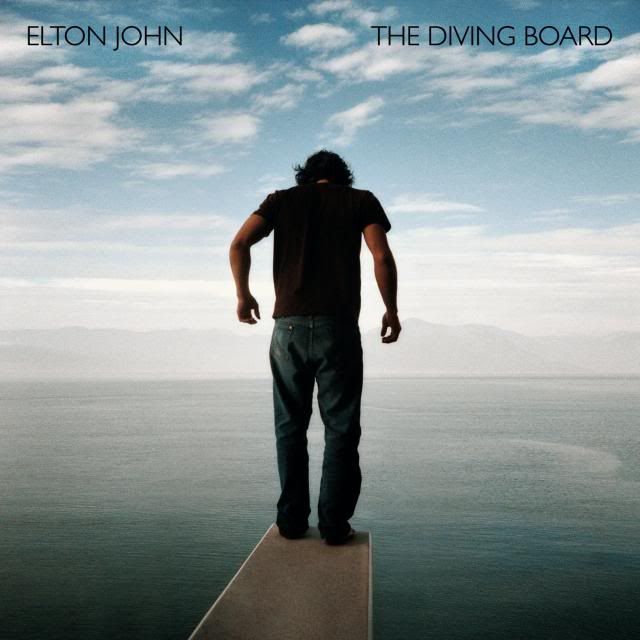 While Elton John's musical compositions and vocals are impressive and breathe life into this new song cycle, the album's true backbone is Bernie Taupin's substantial, poetic lyrics. As Brendan said when we first listened to the album, it's a sadly rare album these days with lyrics that actually mean something.
Elton's piano wizardry is especially spectacular in the fantastic, uptempo, piano pounding standout "Mexican Vacation (Kids in the Candlelight)" and the latter half of melancholy ballad "My Quicksand."
The world weary first single, "Home Again," is another major highlight and the reason I became interested in the album. You can watch the video for the track below.
Other tracks of note are the album's jazzy title track and the festivally militant instrumental "Dream #3."
But there's really not a weak moment on the album and it's positively addictive, we in the Muruch household love it more with each listen. The Diving Board already sounds like a classic and is a worthy release for the man behind "Goodbye Yellow Brick Road," "Levon" and "Tiny Dancer."
Buy @ Amazon