Muruch's Mid-West reviewer/photographer Jen "Coble" Hopper's love of My Chemical Romance knows no bounds. After her four-part series on MCR's Mid-West Tour last April, Coble still asked to cover the band's set in Milwaukee Tuesday night. My Chemical Romance performed at Marcus Amphitheater as co-headliners of the Honda Civic Tour with Blink182. You can read Coble's thoughts about the concert and see her photographs below…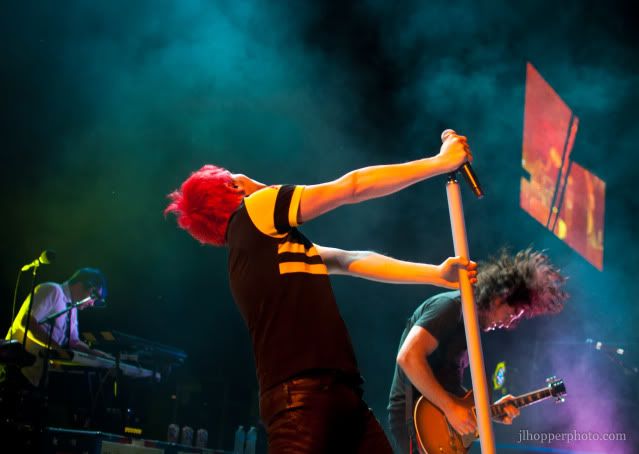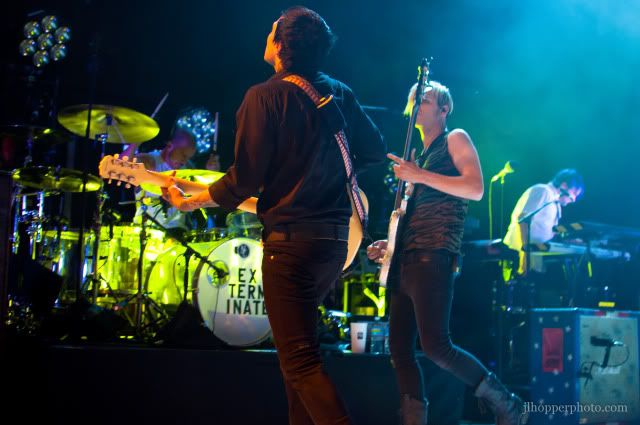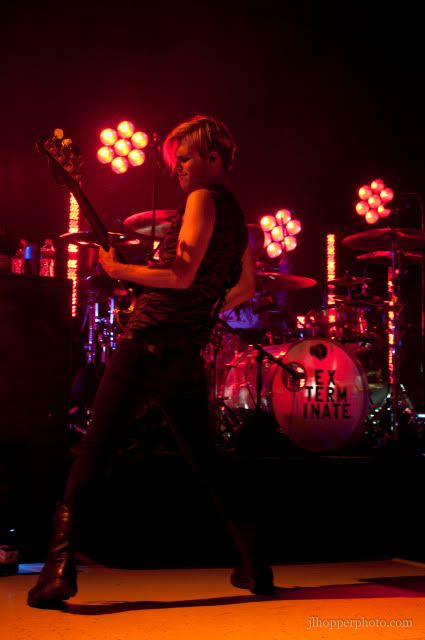 My Chemical Romance, co-headliners of the Honda Civic Tour, rocked the stage at the Marcus Amphitheater in Milwaukee, Wisconsin Tuesday night. Unfortunately, the band's energetic set was met with poor sound as well as an undersold and lackluster crowd.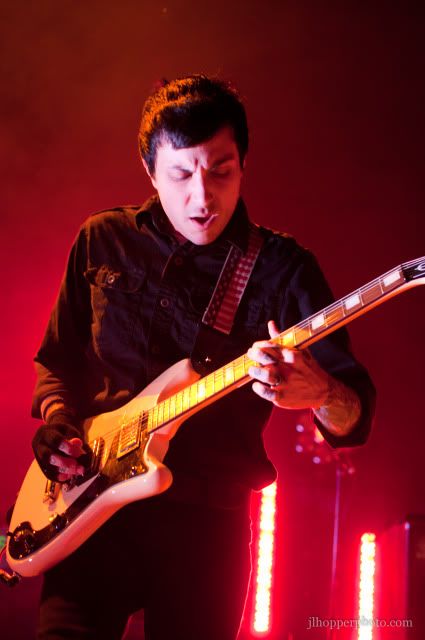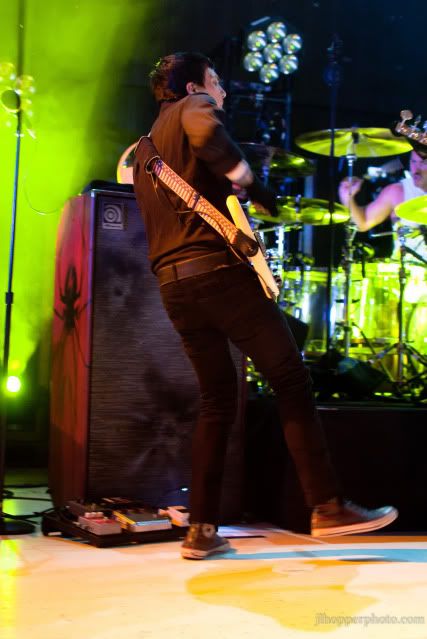 The band delivered an outstanding performance and a refreshed setlist that included many well-loved tunes that haven't been performed in recent tours.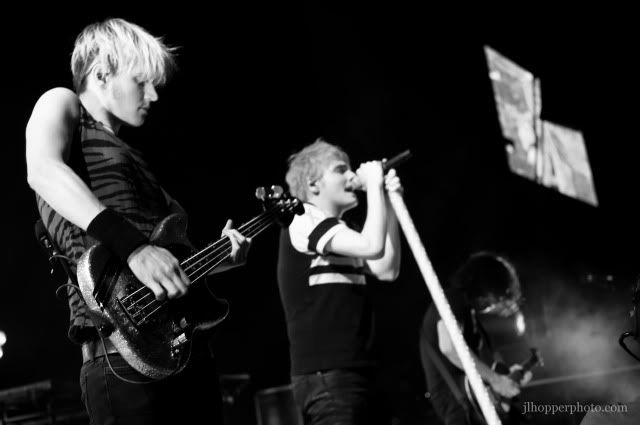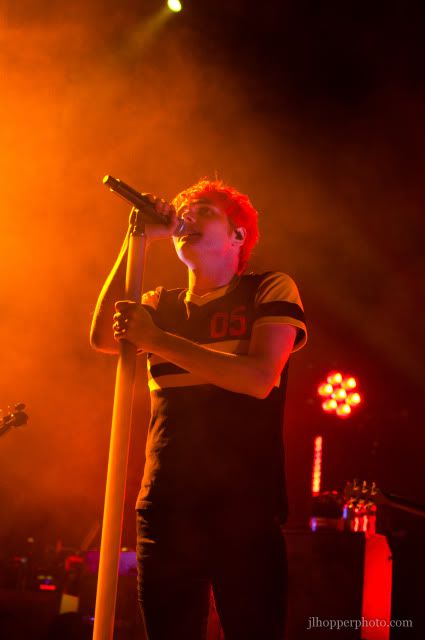 The setlist included:
"Na Na Na Na (Na Na Na Na Na Na Na)"
"Vampire Money"
"Planetary (Go!)"
"Dead!"
"Welcome To The Black Parade"
"Destroya"
"Helena"
"Mama"
"I'm Not Okay"
"Famous Last Words"
"Cancer"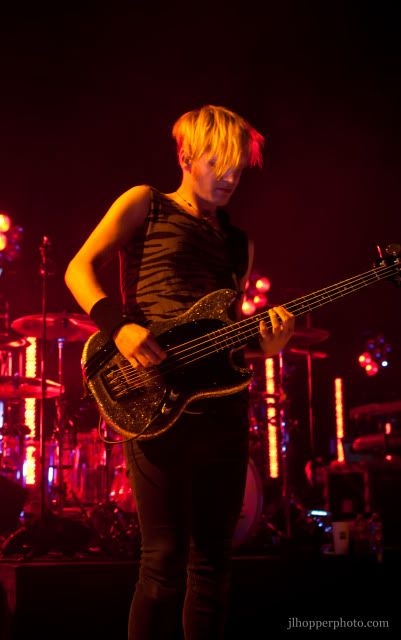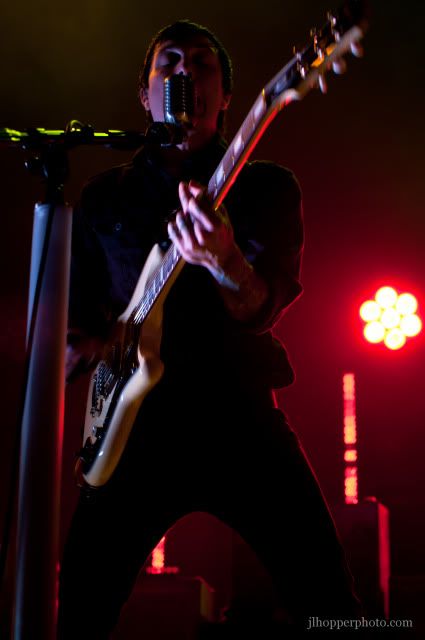 Throughout the set, lead singer Gerard Way attempted to charm and energize the audience with his antics such as crawling across the stage, making suggestive gestures with a microphone and practically begging the crowd to start a mosh pit.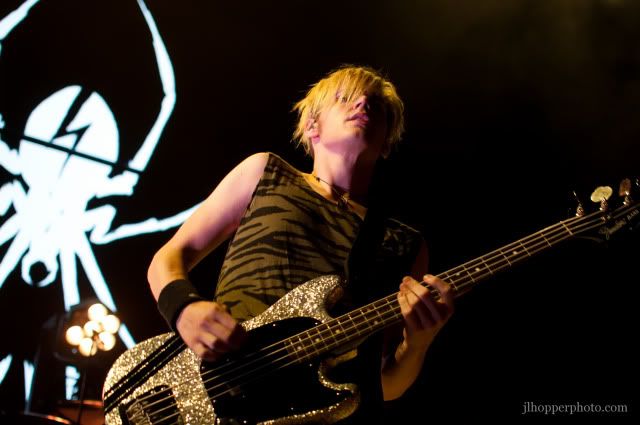 Also of note, guitarist Ray Toro's stage energy was a welcome return to this show after a broken foot left him relatively stationary for their last tour. He and guitarist Frank Iero anchor each side of the stage with endless whirling and headbanging throughout the show.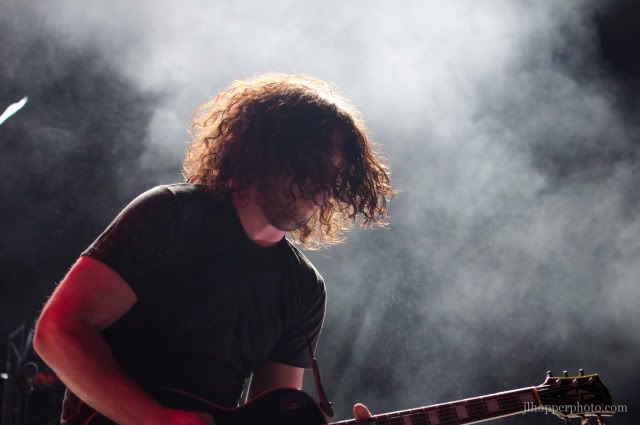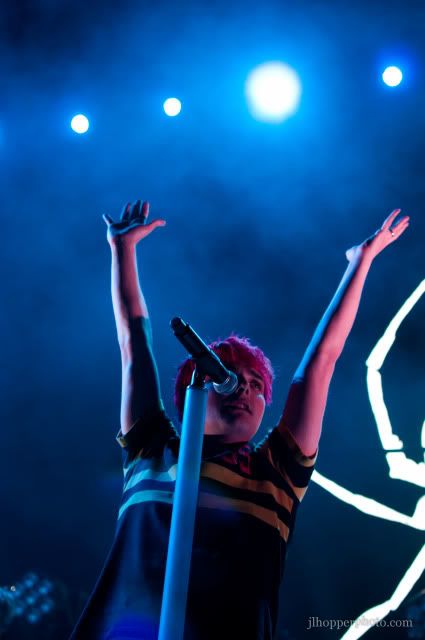 "Cancer" was a curious end to this set, as it is a serious ballad sung only with piano accompaniment. As is typical, the crowd responded best to singles from the popular album, Welcome To The Black Parade, but "Cancer" was lost on Milwaukee's audience.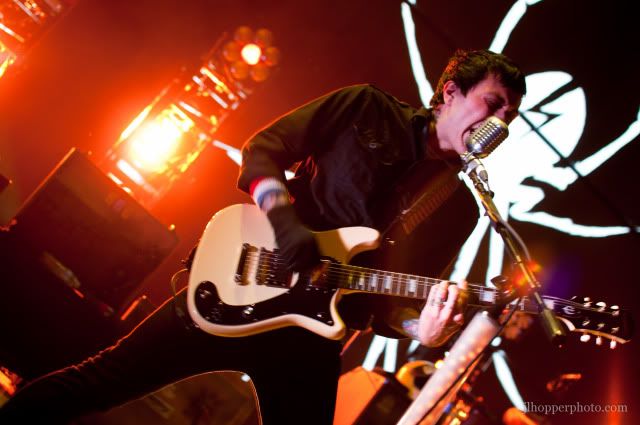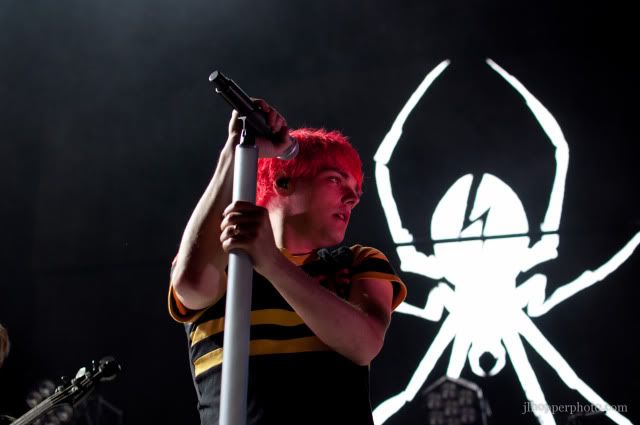 The disappointing crowd and the poor audio were challenges My Chemical Romance met head on and did their best to overcome. Last tour's headlining performance at the Rave was met by a much more enthusiastic crowd, so I suspect that co-headliners Blink182 (as well as higher ticket prices) may have been a factor for the crowd present at this show. Because really, what's not to love about a modern punk rock band with giant, confetti-filled balloons?
Buy Photos @ JLHopper Photography
My Chemical Romance Official Site