Bastille's Bad Blood was named one of 2013's best albums by more than one Muruch writer last year, long before the single "Pompeii" began ruling the radio. On the heels of the song's success, Bastille released an expanded, two-disc version of their hit album called All This Bad Blood
. I'm not usually a fan of such "deluxe" editions, but this is an exception. I can't get enough Bastille.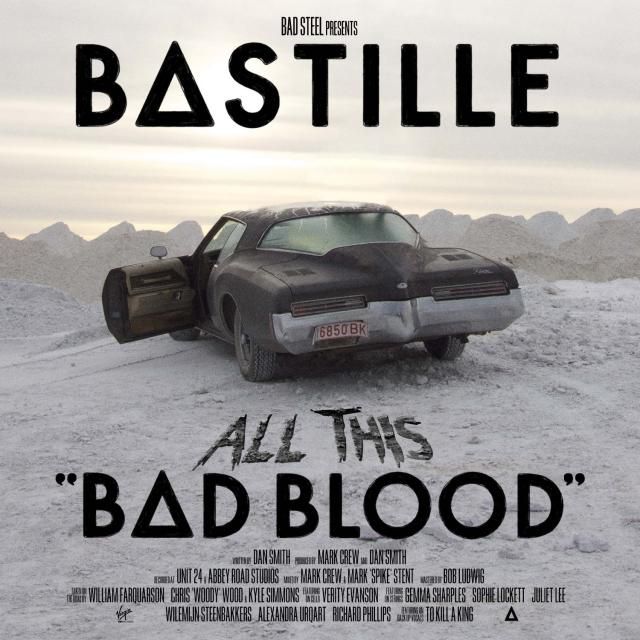 If you've heard any of the songs from the original Bad Blood album, you already know Bastille's music is a refreshing and rare blend of catchy pop melodies, rock instrumentation and intelligently poetic lyrics.
"Pompeii" is the prime example of Bastille's talent for masking exquisite lyrical depth with an irresistable pop hook and, in this case, a chanting backing male choir. Even after what must have been a thousand listens, I'm still enchanted and enraptured by the song to the point of obsession. I mean, come on, a pop song about the eruption of Mount Vesuvius? What's not to love about that?!
Beyond their accessible and incredibly infectious arrangements, songs like "Pompeii" and the equally haunting "Things We Lost in the Fire" cleverly use material losses as a lyrical metaphor for emotional damage.
Other standout tracks are the mythical, theatrical ode to self-destruction "Icarus," the wistful ballad "Oblivion," the rolling, rollicking, Biblical piano anthem "Daniel in the Den" and the dark, pulsing, Lynchian rock tribute "Laura Palmer."
The new songs, b-sides and demos included on the second disc of the reissue don't deviate from the sound established on the original album, though it's easy to understand why the band chose to release these somewhat lesser songs as bonus tracks instead of as a separate album.
The exception that makes All This Bad Blood worth purchasing is the mesmeric incorporation of "Oh Holy Night" into "Tuning Out."
Other highlights include "Sleepsong," "Durban Skies, "The Draw"" and "Of the Night," which is an unexpected electro-rock mashup cover of "Rhythm is a Dancer" by Snap! and Corona's "Rhythm of the Night."
Buy @ Amazon