Guest Post By: Brendan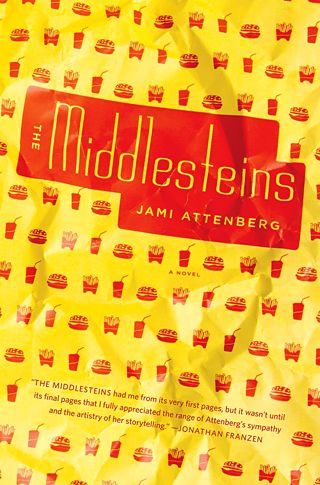 Jami Attenberg has captured the zeitgeist in her heartbreaking and life-affirming novel, The Middlesteins.
Edie Middlestein is eating herself to death and Attenberg shows us her sometimes sad life, and the ramifications of her decisions for herself and her family.
Deftly hopping through time, we are situated not with the date but with Edie's weight at the time. It's a surprisingly effective device.
The story is told from a variety of perspectives – in one memorable chapter, the Cohns, Goldsteins, Weinmans and Frankens describe the Middlestein b'nai mitzvah.
Full of life and flawed humanity, The Middlesteins reminds me of some favorite novels of the past decade – Next
, Last Night at the Lobster
, Paula Spencer
and Olive Kitteridge
.
Attenberg was the subject of a recent interview at Other People with Brad Listi (mp3).
BUY @ AMAZON