Tag Archives:
jennifer charles
Elysian Fields will release their seventh full-length album, Last Night On Earth, on June 14th. It's their first U.S. release in a decade, which makes me pity the rest of America. If you're not familiar with the music of Elysian Fields, you've really been missing out. The sultry voice of lead singer Jennifer Charles (also the voice of Lovage
) is so distinctive that nowhere in my vast mental archive of musical references can I find one singer to use as even a flimsy comparison. Yet even the most gifted vocalist is useless without the right songs to sing and a strong backing band to accompany them. Fortunately, Jennifer Charles has always had both with Elysian Fields.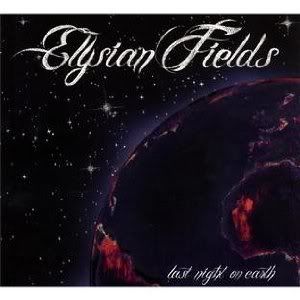 In the pre-mp3 era, I often discovered new music by buying random CDs from my local music store or discount clubs like BMG. Such was the case with Elysian Fields' brilliant 1996 full-length debut, Bleed Your Cedar
, which I bought only because I liked the name of the band.
Elysian Fields' unique blending of eerie pop-influenced melodies and dark rock riffs – all wrapped up in Jennifer Charles' sensual siren call – made the album an instant favorite of mine. Over the years, I've also enjoyed the band's other releases (particularly 2000's Queen Of The Meadow
) and Charles' various side projects.
"Red Riding Hood" is by far the standout track on Last Night On Earth, putting a twist on the dark punch that made Bleed Your Cedar so intoxicating. Slinky and sinister rock mingled with funky, almost psychedelic blasts of guitar, an ominously seductive lyrical fairytale, guttural bluesy male growls and Charles' alluring croon make "Red Riding Hood" an irresistible masterpiece of a song.
Elysian Fields is so deliciously different from all other bands that even the softer tracks – such as the opener "Sleepover" and the title track finale – are mesmeric. Charles' voice makes the most gentle melody seem at least a little bit wicked.
Buy @ Amazon
The album isn't yet available at iTunes, but should be after the release date…
The Heavy Circles is singer-songwriter Edie Brickell's new project, a joint effort with guitarist Harper Simon (son of Paul Simon). The band's all-star debut self-titled album will be released on February 12th. Their sound is a pop, rock, blues, indie, avant garde, reggae, and alt-country blend. Though there are certain retro elements in the songs, the sound is quite different and much more modern than Edie's old neo-hippie outfit New Bohemians. The album features guests Martha Wainwright, Inara George, Sean Lennon, Cibo Matto's Miho Hitori, Jennifer Charles of Elysian Fields and Lovage, That Dog's Anna Waronker, and
Joan As Police Woman
's Joan Wasser among others.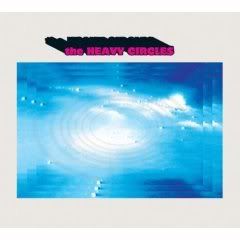 I received the The Heavy Circles debut in the mail, listened to and loved it, and didn't realize who was behind the catchy tunes until I read the press release while writing this review. Edie Brickell never fails to make music I enjoy, even when experimenting with new genres like this.
The opener "Henri" has a hypnotic, psychedelic rock arrangement beneath Edie's ethereal whisper. The track features former Elysian Fields and Lovage vocalist Jennifer Charles, and would not have been out of place on last year's Plant/Krauss collaboration Raising Sand.
"Better" and "Ready to Play" follow in a perkier pop style accented with crunchy guitar riffs. "Confused" slows down into a semi-ballad with soft percussion and a pretty piano ascension. "Need A Friend" has a surprising twist of reggae and brass. And despite the natural mildness of Edie's voice, "Dynamite Child" is pure rock.
Martha Wainwright sings on languid blues tune "Easier", while Inara George and former That Dog vocalist Anna Waronker lends her voice to the dreamy "Maximo". Sean Lennon plays bass on both tracks. Joan Wasser contributes to the string arrangements on several tracks and performs a violin solo in "Wait & Wait". And Cibo Matto's Miho Hitori sings on the finale "Oh Darling".
The Heavy Circles – Henri (mp3)
The Heavy Circles Official Site
Buy the CD