Australian singer-songwriter superduo Kasey Chambers and Shane Nicolson recently released their sophomore collaboration, Wreck & Ruin. Since the couple's debut, Rattlin' Bones, made both my Top Albums of 2008 and Best of the Decade lists, I was very excited to hear the new release. Unfortunately, my expectations seem to have been raised too high. I really wanted to love this album but, even after repeated listens, there are only a few tracks that appeal to me.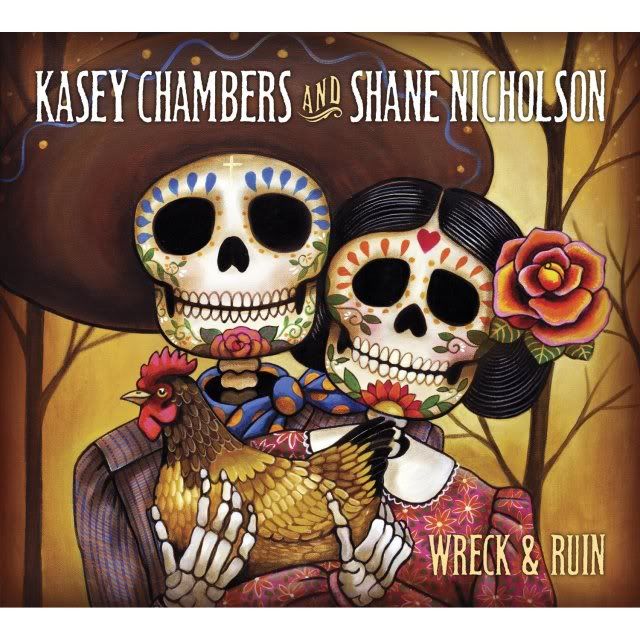 The haunting acapella duet "'Til Death Do Us Part" that opens the album is by far the standout track.
The peppy bluegrass title track is more representative of the album's overall sound.
"Adam & Eve" has a delicously eerie backwoods clang, while "The Quiet Life" is a gentle country ballad.
Otherwise the album's pleasant, but not nearly as memorable as its predecessor.
BUY @ AMAZON
Kasey Chambers & Shane Nicolson Official Site