Remember Eastmountainsouth? They were one of the my favorite indie bands in the early aughts. Since then, one half of the duo – Peter Bradley Adams – has released a few solo albums. But his feminine counterpart seemed to disappear…until now. Kat Maslich-Bode's six-track solo debut, The Road of 6, will be officially released by Mishara Records on January 18th and is already available for purchase on Amazon and iTunes. A lovely little collection of folk-influenced pop and country, The Road of 6 is carried by Kat's warm and substantial voice. The album features guests Mary Chapin Carpenter, Glen Phillips, and Jim Lauderdale.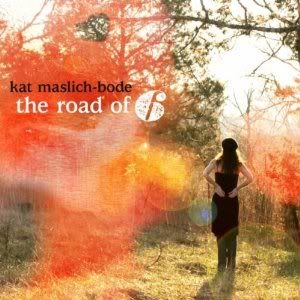 The opener "March" is a pretty love song in which Mary Chapin Carpenter contributes backing vocals. Kat wrote the ballad for her husband on their wedding day and incorporated the ultrasound of her daughter's heartbeat into the beginning and end of the track.
Tim Easton's song "J.P.M.F.Y.F." (an abbreviation for the chorus lyric "Jesus protect me from your followers") addresses religious extremism, particularly certain perverted, hate-driven forms of Christianity. Kat's heartfelt, low key deliver anchors the potentially controversial cover.
Toad the Wet Sprocket's Glen Phillips lends his voice to "Sky Falls," a song about depression, and Jim Lauderdale appears on the Coal Miner's Daughter-inspired "Poor Old Town."
Kat co-wrote "Back Home" with her former Eastmountainsouth partner, Peter Bradley-Adams. The song is a tribute to a childhood friend of Kat's who died in a car crash.
The stand out track is Kat's soulful rendition of The Blue Nile's "Let's Go Out Tonight," a song she says she fell in love with at a party when she was just thirteen. The cover is a grand finale to this far too brief, but beautiful song cycle.
Kat Maslich-Bode – March (mp3 zip)*
*mp3 hosted by and offered as free download on artist's site
Buy @ Amazon
(only $6!)
KatMaslichBode March by MisharaMusic
Kat Maslich-Bode Official Site