Singer Kate Tucker reunited with backing band The Sons of Sweden for her new album, The Shape the Color the Feel
. Much like the Seattle quintet's self-titled debut, the new album's greatest strength is also its Achilles' heel – one stunning, standout track darkly overshadows the rest.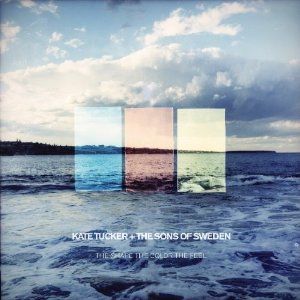 The stand out track of Kate Tucker & the Sons of Sweden's debut album was "Everything Went Down
." On The Shape the Color the Feel
, the stunner is "Give up the Ghost
." The secret to the success of both songs is the gorgeous juxtaposition of Kate Tucker's airy soprano with a dramatic, almost melancholy arrangement.
Unfortunately, that exquisitely perfect balance of light and darkness is sorely lacking from the other songs. Having one great track is hardly a crisis in the mp3 era, but it gives the overall impression of an album comprised mostly of filler.
Buy @ Amazon