Guest Post By: Brendan
I have been spending a lot of time with Richard Swift's The Atlantic Ocean this week. I sought him out having noticed that his production elements on recent albums from The Mynabirds and Foxygen were a huge part of their appeal. The Atlantic Ocean has a similar retro vibe. There is something comfortable about the production values in his work – this album felt like a place I could go for solace.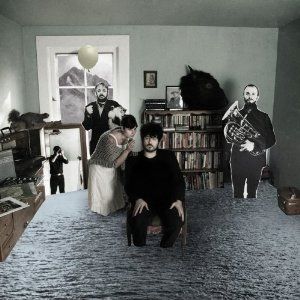 Several tracks stand out. "Bat Coma Motown" is a beautiful, smile-inducing song. Here's the chorus:
I wasn't wrong, I wasn't right
You're thinking it over with an easy mind
Well, if I did you wrong I apologize
But if I had the chance I might do it twice to you now
My favorite track on the album is "Ballad of Old What's His Name," which features the catchist hook ever, and somehow combines the guest instrumentalist talents of Ryan Adams, Mark Ronson, Sean Lennon and Pat Sansone of Wilco.
The album concludes awesomely with the Motown-inspired gem "Lady Luck." You can download the mp3 and watch the video below.
You can stream the album here.
Richard Swift – Lady Luck (mp3)*
*mp3 hosted by & posted w/ permission of label