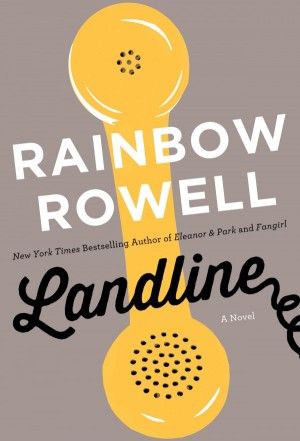 Rainbow Rowell has quickly become one of my favorite authors. I enjoyed Rowell's first two novels so much that, upon finishing Fangirl, I immediately dove headfirst into her spectacular third book, Landline
.
Star-crossed lovers, love triangles, long distance phone calls, quirky time travel, marital problems, crazy relatives, happy endings, second chances and a plethora of pop culture references….Landline is a love story of Nora Ephron proportions.
Granted, this story of an old yellow rotary phone that literally connects a woman to her past is speckled with plotholes.
Nonetheless, it culls the best elements from classic romantic comedies like Sleepless in Seattle and time travel rom-coms like The Family Man, Big and 13 Going on 30. And it's all wrapped up in Rowell's distinctively endearing voice.
If ever a book needed to be made into a movie, it's Landline.
Buy @ Amazon