Personal Best is a new compilation of the solo work of Stuart Moxham, formerly a member of 1970s post-punk band Young Marble Giants. My generation knew Young Marble Giants best through the cover of their song "Credit in the Straight World" on Hole's Live Through This
album. Personal Best is a collection of new songs, B-sides, and previously unreleased material by Stuart Moxham spanning 1981-2009, and will be released on June 22nd.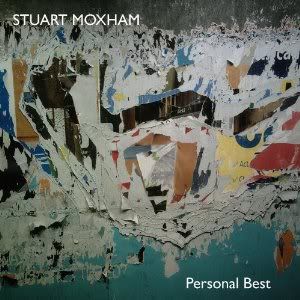 The music on Personal Best is an unusual blend of multi-instrumental folk, pop, and rock.
Songs like the opener "Vampire of Love," "It Says Here," and the melodic "Sunday Afternoon" have a soft, retro pop style.
The rhythmic instrumental "Golden Childhood" and "Oh Boy" have a light Reggae arrangements, and the apt title "Baroque Calypso" perfectly describes that refreshing little song.
But the stand out is "Save It," which strikes a strange balance between Andy Partridge quirkiness and the darker sound of The Smiths.
Stuart Moxham – Autumn Song (mp3 removed) *
*mp3 provided by & hosted w/ permission of artist's PR rep
Buy @ Amazon