I think it safe to say that the extraordinary Fiona Apple is one of the all-time favorite artists of every single writer on the Muruch staff. This is particularly true of our Mid-West reviewer/photographer Jen "Coble" Hopper, who was fortunate enough to attend Fiona Apple's live performance on March 19th at Chicago's Lincoln Hall. You can read Coble's review and view her photographs from the concert below…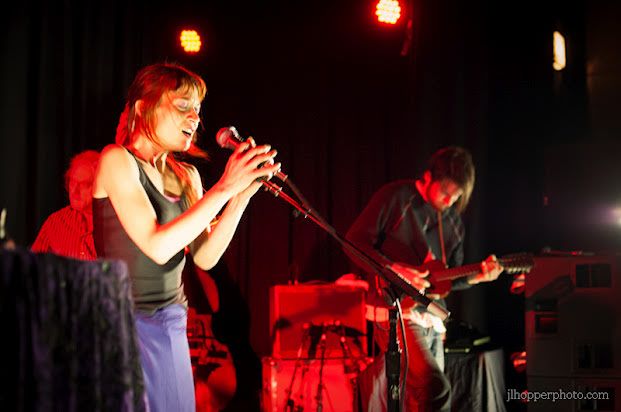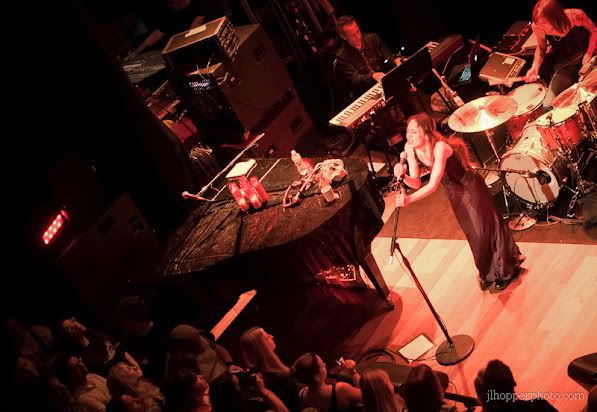 The stage at Lincoln Hall was tiny and intimate, crowded with a baby grand piano, a drum kit and a full accompanying band. The piano was lovingly draped with gorgeous, fringed fabric and several candles. To the right, Fiona greeted the crowd with only a warm smile before beginning her performance. There was just enough floor space to allow her signature expressive physical performance, her body rolling and convulsing through "Fast As You Can."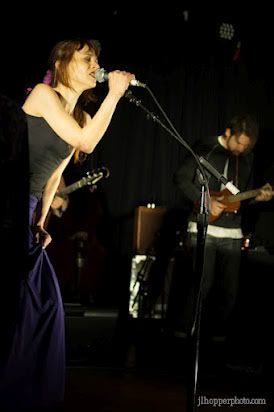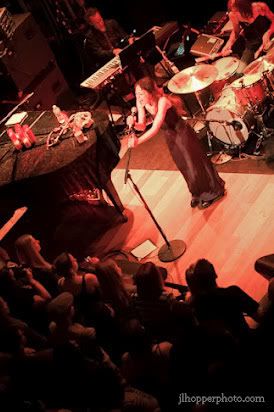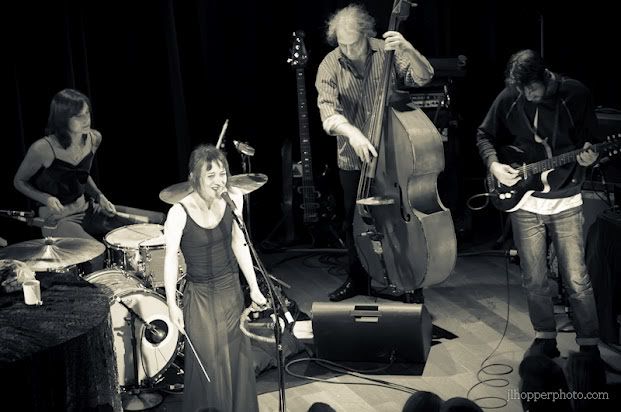 The 21+ crowd was elated, cheering Fiona loudly between the first few songs with occasional shouts of "Welcome back!" and "We missed you!" All the while, they collectively sang along with well-loved songs from her first three albums. She spent time at the piano as well as standing at the mic, her eyes closed as she passionately belted out every word. She only opening them when the lights were dim, her shyness still evident. Any stage banter was unnecessary.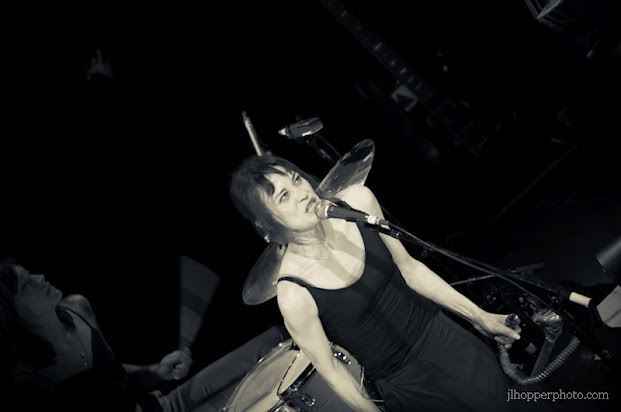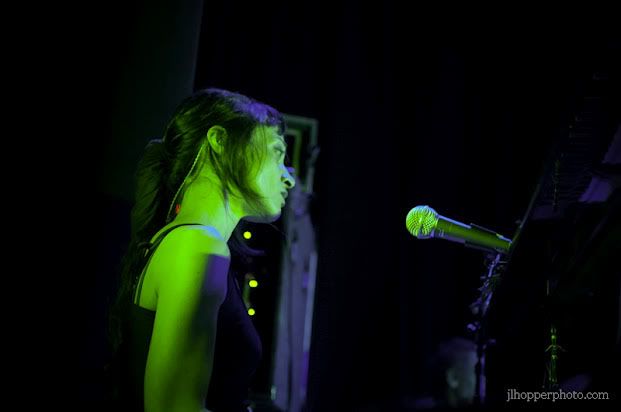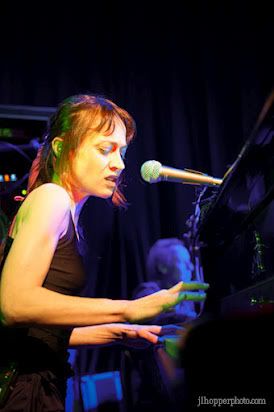 The crowd settled after the first few songs of the set, the packed room going completely silent to allow each of the lyrics to be heard. To accompany the new tune, "Anything We Want," Fiona played a piece of old rebar or scrap metal with what appeared to be a long nail to create a sound like a kitchen sink. A few of the more charming lyrics from the song include this verse:
Let's pretend we're 8 years old playing hookey
I'll draw on the walls and you can play UFC Rookie
Then we'll grow up, take our clothes off
and you'll remind me that I wanted you to kiss me
When we find some time alone
and then we can do anything we want
These written lyrics really do not do justice to the whimsy of the upbeat tune or the joy she obviously felt performing it.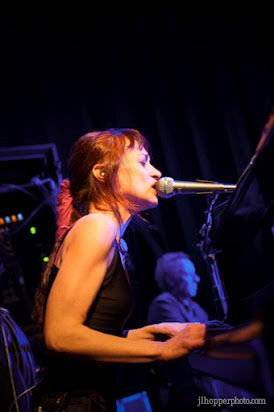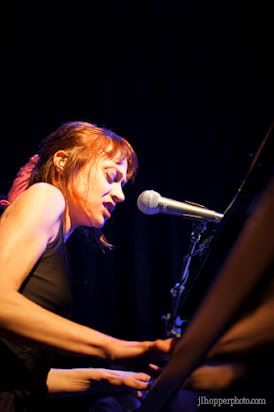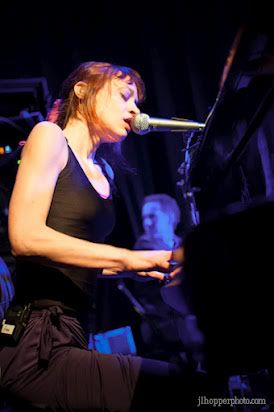 Another new song, "Valentine," started with minimal instrumentals, letting her voice and the lyrics stand alone until after the second verse:
A fugitive too dull to flee
I'm amorous but out of reach
A still-life drawing of peach.
The resonating chorus, "I root for you, I love you, you you you" is followed with the familiar, haunting chord progressions that have grown to be characteristic of her work.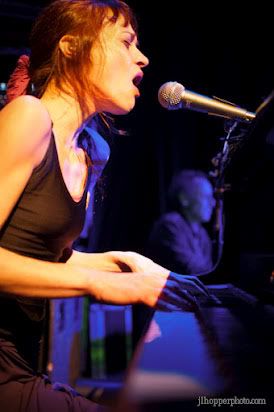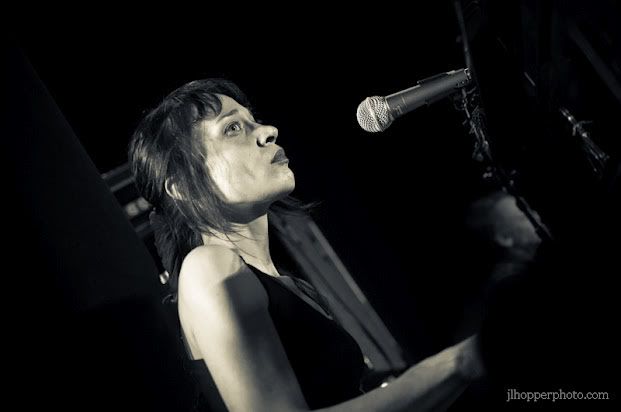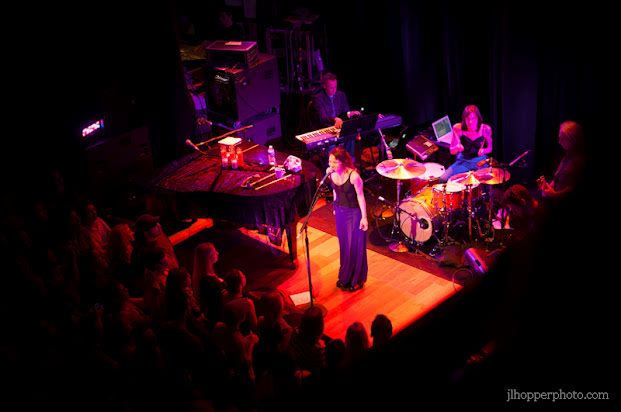 The other new song, "Every Single Night," is another lighter melody paired with relatable, anxious thoughts:
Every single night's alright,
Every single night's a fight
and every single fight's alright with my brain
I just want to feel everything
I'm made of parts of all that's around me
That's why the devil can't get around me
The now peaceful audience marveled between songs, and evoked a flattered smile from Fiona with singular calls of "I love you!" and "How are you real?"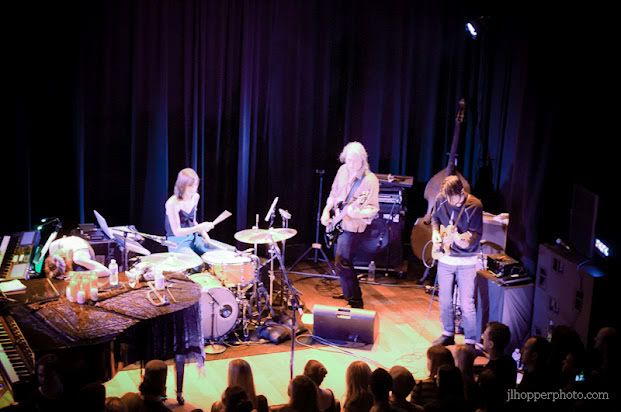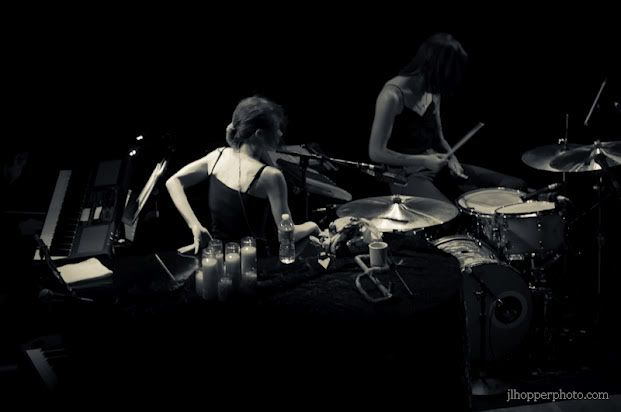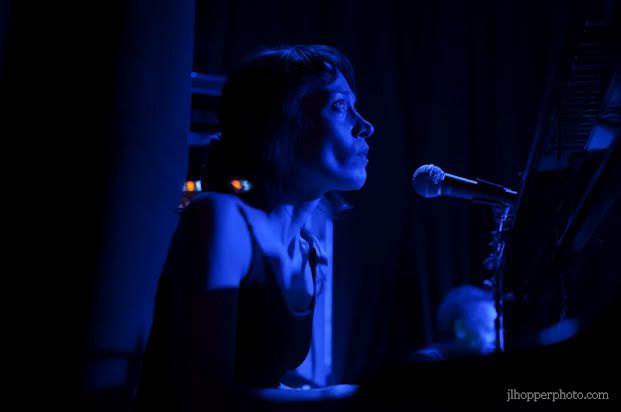 Fiona still wears each song like a second skin, letting her emotions be completely exposed; slipping easily between the youthful angst and anger of betrayal to lighter or more mature selections. She growled and gritted out "Sleep to Dream" in one of her most impassioned performances, reliving the anger and the frustration with every inch of her petite form. Later in the song, she disappeared behind the piano, bent over at the middle, seemingly hiding through the instrumental portion. On the contrary, "Extraordinary Machine" elicited a practically bubbly performance with playful twists of waist and shoulders and a swinging foot. She bleated and howled older songs like "Carrion" with such volume and raw emotion, they became fresh and new.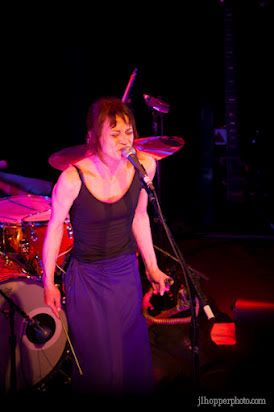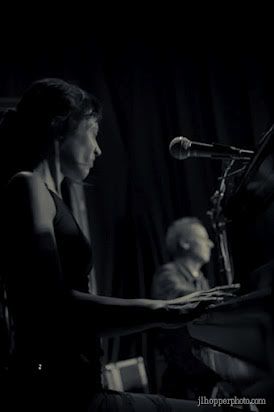 She struggled just slightly in her higher range, and her voice was more rough in parts as she finished with "Criminal." She slowly, gently removed her monitor and sat it on the piano. It's possible that the only words spoken to the crowd were those to genuinely thank them for a wonderful evening before she walked off stage, not to return. The common wish among the crowd was for a longer set, but it's evident that Fiona's performances are on her terms. She spoke only when necessary, and, once she felt her voice start to strain, ended the set without the exercise of an encore.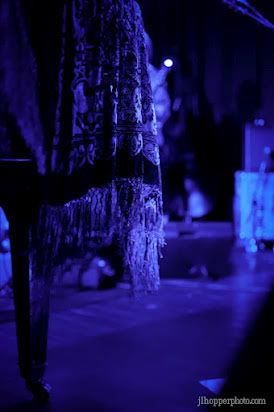 Her return to the stage was anything but disappointing. Fiona Apple delivered a recharged, inspiring and musically enticing performance. Her next characteristically long-titled release cannot come soon enough, but The Idler Wheel is Wiser Than the Driver of the Screw, and Whipping Cords Will Serve You More Than Ropes Will Ever Do is tentatively scheduled to hit stores sometime in June.
Buy Fiona Music @ Amazon