What does a music blogger do when they're offered the chance to review a Scissor Sisters concert in Chicago and non of their regular freelancers are available? If they're Vic, they email ole "Tart" from Love, Shack Baby for a guest post. On Muruch's behalf, Tart and photographer Brendan Shanley (of Lost in Concert – not to be confused with Vic's Brendan) joined the crowd at Chicago's Riviera Theater on September 2nd to witness the spectacle that is Scissor Sisters. Below is Tart's review of the show and Brendan Shanley's dazzling photographs…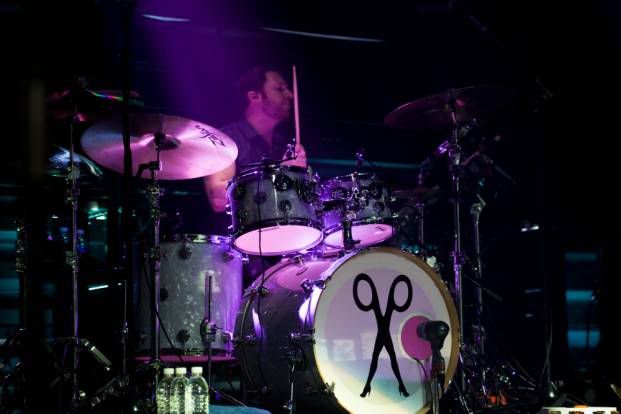 The Scissor Sisters played to a near-capacity crowd at Chicago's historic Riviera Theater Thursday night. At the first song, the title track of their new album, Night Work
, they had the main floor dancing with their hands in the air, and all in the balcony were on their feet. Jake Shears and Ana Matronic came out like two wasps fresh from the nest, fast and ready to sting! Dressed in a sexy, shredded, black shirt and pants, Jake has the body to show off in it. As sexy as ever, this slimmed down version of Ana was equally worth looking at in her black, shiny, full-skirted cocktail dress.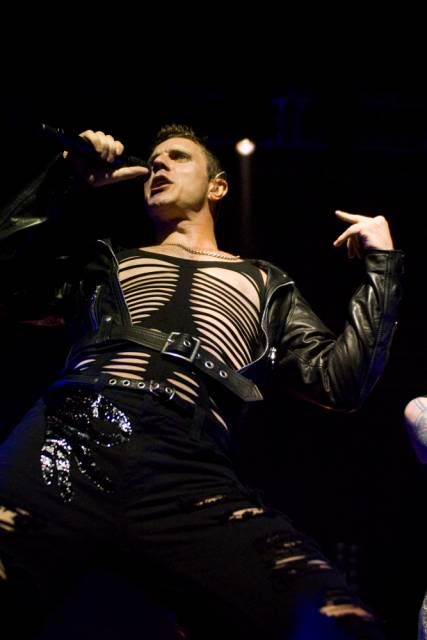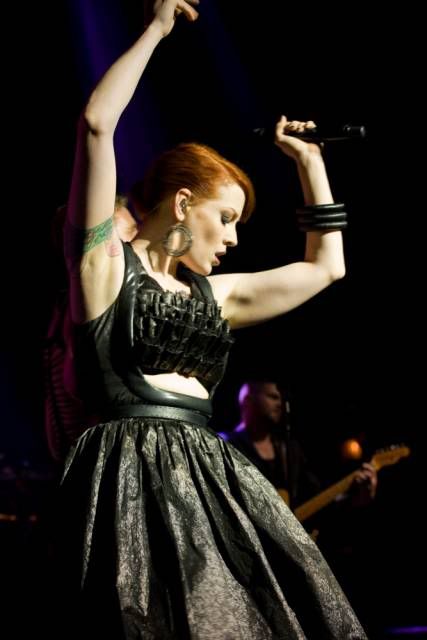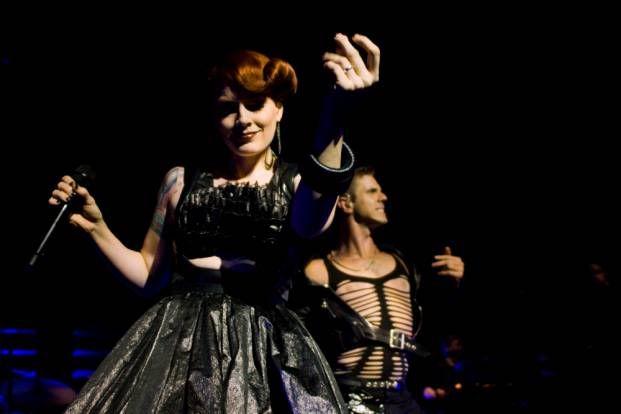 Night Work
is a dance-pop record from start to finish and the Scissor Sisters show is a nonstop dance revival. The Riviera has no air conditioning; it was built in 1917 and by the second song, Jake began his characteristically seductive strip. The audience definitely came here to dance, and cheered with every teasing move Jake made to lose his clothes. Ana only egged him on.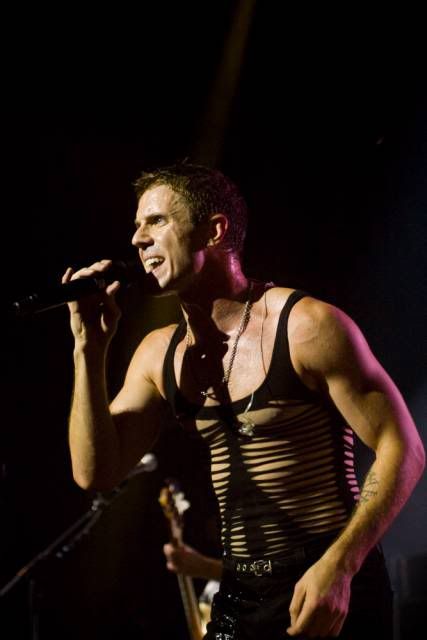 Musically, the focus is on the vocals, and Jake's falsetto was impossibly high, sometimes weaker than it should be by the end of the show, but forgivingly so. Ana buoyed him with her strong vocal parts, taking the lead on a number of songs and joining him in choreographed dancing for almost every number. It's easy to get caught up in these two all evening, they are such consummate performers. But they also had a band of accomplished musicians: a new drummer, two guitarists (one who mostly plays bass, sometimes a small keyboard), a keyboardist, and two awesome, female backup singers. The band members were, at times, as animated as their frontmen. This is an all-live show; on the rare occasion when Ana or Jake missed a word or didn't quite catch their breath fast enough, it showed. Equally telling were the guitar solos, which were very, very real. Ana wasn't the only one bowing to worship that guitarist that evening, the crowd cheered loudly as well.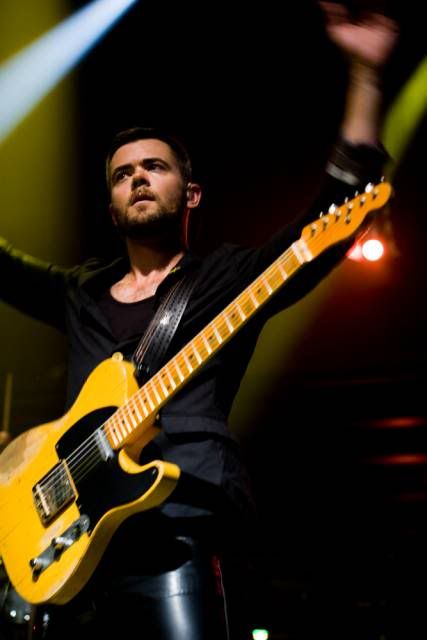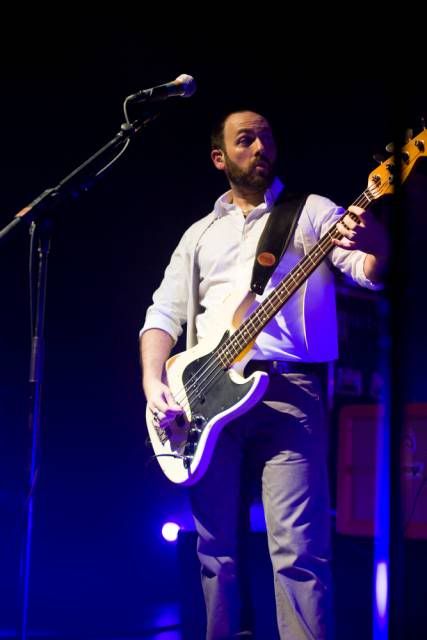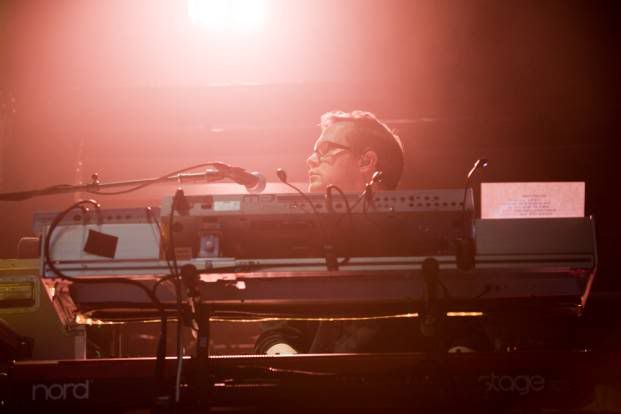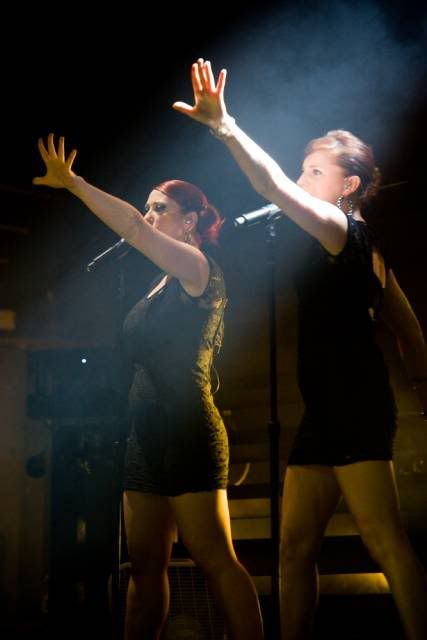 Chicago is a great town to play for a band like this. The audience was comprised of an odd assortment of people of every age, gender, and lifestyle. It was a microcosm of Chicago itself and it suited Scissor Sisters just fine. They are our kind of band. Ana provided most of the stage banter that night, saying at one point, "Look at that.. Somebody is wearing my dress!" She even suggested we get a gang together of Ana wannabes. The day before the show she and Jake had taken the architectural boat tour that travels on the Chicago River. Ana was impressed with our buildings and told us about "objective sexuality" where people fall in love with objects. Ana told us, "I saw so many potential lovers on that tour. I love Chicago!"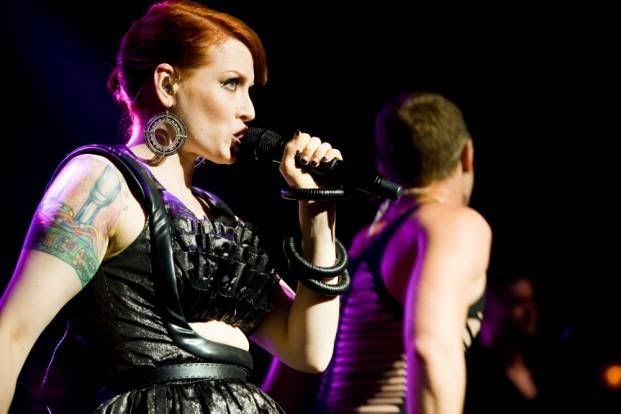 As the songs got sexier, the dancing did, too. Jake's clothes were peeled off, lower and lower. And yet, in all this, none of it was really risqué. The Scissor Sisters claim to have a family-friendly show and for all the prancing and gesturing done on stage, it's all much more suggestive than actually revealing. The message truly appears to be "express yourself, don't hide your desires and differences." Most of all, it was FUN, and about dancing. They joked that they should get Richard Simmons to come out on tour with them and that would honestly not be out of line. The energy level was just that high.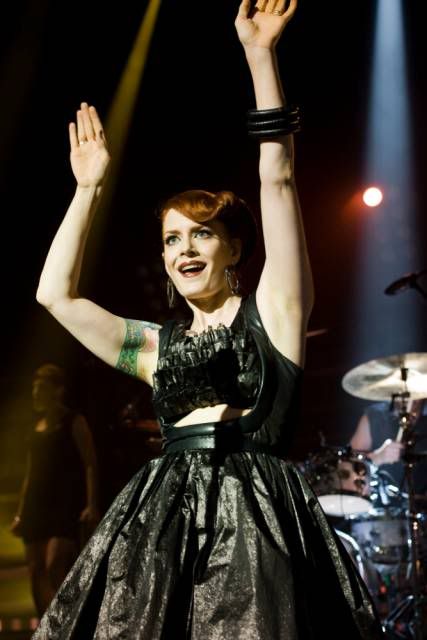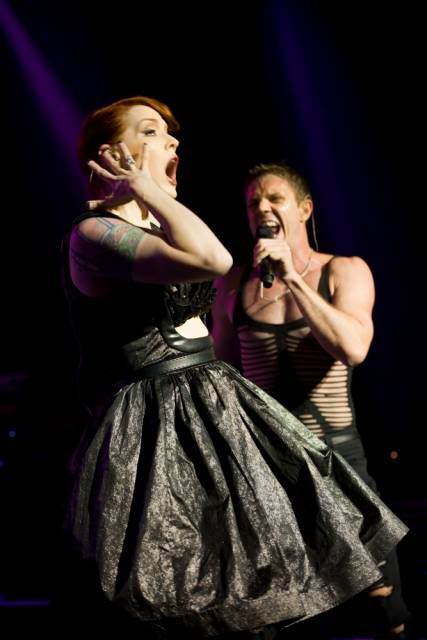 The last song of the night was dedicated to one of our hometown bands, My Life With The Thrill Kill Kult. The Thrill Kill Kult were a band that helped usher in a new kind of music, a new era in the club scene where subcultures were celebrated and not repressed. The Sister Scissors song is appropriately titled "Filthy." After throwing his American flag jacket into the crowd, Jake almost took it all off on the encore (pssst, he was wearing flesh colored nylon underneath, so not much skin showed, actually.) The crowd went wild and then filtered out into the pouring rain of the September night.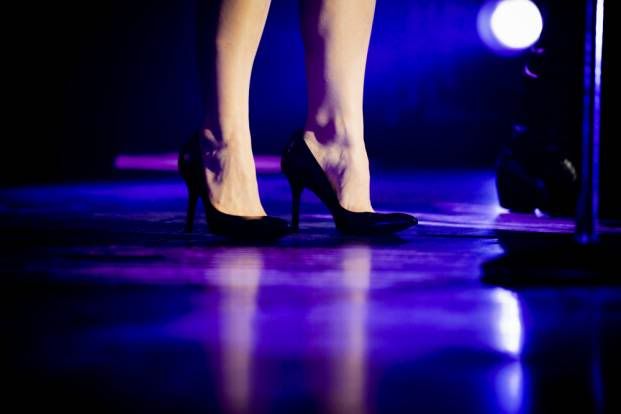 Buy Night Work @ Amazon