Contest Closed
I have an extra copy of Meghan Wolf's new album Theory of Gravity to give away. I posted her mp3 in August and the rest of the CD is even better. See contest details below, along with the mp3.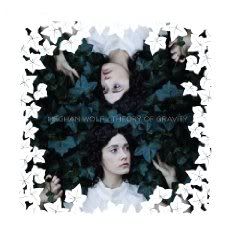 The Prize:
1 copy of Meghan Wolf's Theory of Gravity CD
The Rules:
Comment to this entry with "Meghan Wolf" and your email address. You can also email me to enter, but comments are preferred. All new comments are moderated to avoid spam (which is also why you must include the name of the artist in your comment), so it may take a day for your comment to appear if you haven't commented on Muruch before.
Note: This contest is open to everyone, but all contestants must enter with a valid email address and the name of the artist in order to qualify. The winner of the contest will also be required to provide me with their full name, phone number, and postal address, which I will forward to the artist's PR company for shipping purposes.
The Deadline:
The contest will end on Friday, September 25th. The winner will be chosen at random and contacted via email.
Go now go! And tell others.
Meghan Wolf – Disappear (mp3) *
*mp3 hosted by & posted w/ permission of Toolshed Media